 The North Dakota State Senate passed two anti-abortion bills on Friday that would be the first laws of their kind in the United States and would ban most abortions in the state. One bill would prevent women from having abortions as soon as the fetal heartbeat can be detected, as early as six weeks into the pregnancy, and the other bans abortions in cases of fetal abnormalities such as Down Syndrome.
House Bill 1456, the heartbeat ban, passed the North Dakota House of Representatives earlier this year and now heads to Gov. Jack Dalrymple's (R) desk to be signed. The law would subject doctors to a $5,000 fine and up to five years in prison if they perform an abortion after the fetal heartbeat can be detected, surpassing Arkansas' new 12-week abortion ban to become the strictest abortion law in the country. The Republican-controlled Senate voted to pass it on Friday without any discussion.
The Senate also passed House Bill 1305, which bans abortions that are performed based on gender selection or a genetic defect. Three other states -- Pennsylvania, Oklahoma and Arizona -- have laws banning abortions based on gender selection, but North Dakota would be the first state to prevent a woman from aborting a fetus diagnosed with Down Syndrome or other fetal anomalies.
Opponents of the heartbeat bill argue that it would ban abortions in some cases before the woman even realizes she is pregnant, which places an undue burden on a woman's constitutionally protected right to abortion. "North Dakota politicians are now leading what appears to be a nationwide competition among anti-choice extremists to see who can do the most to strip women of their dignity and autonomy and endanger their lives," said Nancy Northup, president and CEO at the Center for Reproductive Rights, in a statement on Friday. "The passage of this law is nothing short of a frontal assault on the U.S. Constitution, 40 years of Supreme Court precedent, and the health and fundamental rights of women."
State Rep. Bette Grande (R), the author of both bills, said during her testimony before the Senate this week that she is not concerned with their constitutionality. "Whether this is challenged in court is entirely up to the abortion industry," she told the Associated Press. "Given the lucrative nature of abortion, it is likely that any statute that reduces the number of customers will be challenged by the industry."
The Center for Reproductive Rights is currently representing North Dakota's only abortion clinic, the Red River Women's Clinic, in a case challenging the state's restrictions on medication abortions, which are commonly used for abortions in the first trimester. North Dakota lawmakers also are considering a personhood bill, which would give a fertilized egg legal personhood rights, and a law that would require abortion physicians to be granted admitting privileges at the local hospital.
The center called on Dalrymple to veto both of the new restrictions.
"This will not stand," Northup said of the heartbeat ban. "We strongly urge Governor Dalrymple to protect the rights and health of the women of North Dakota by vetoing this noxious and dangerous bill."
Dalrymple has three days to veto the bill.
Before You Go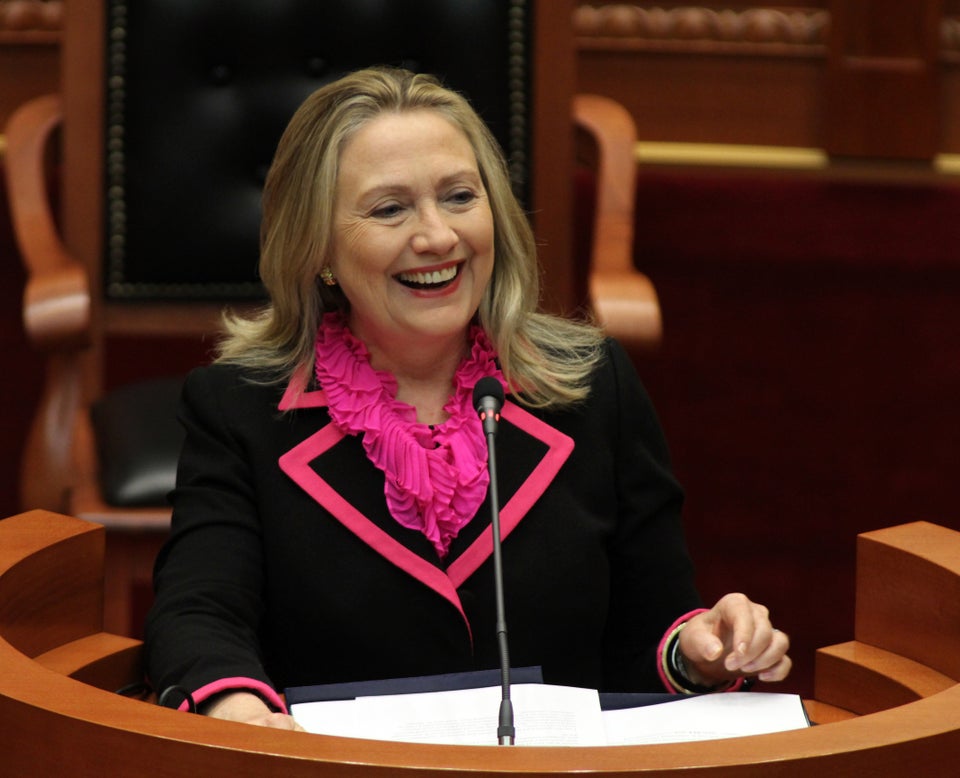 Which Women Might Run In 2016?
Popular in the Community