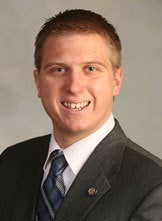 A pair of Democratic lawmakers in North Dakota are pushing to establish ethics safeguards -- again -- following a March report that gave the state a failing grade for its ability to stop corruption.
State Reps. Corey Mock (D-Grand Forks) and Ed Gruchalla (D-Fargo) announced a series of proposals they will introduce in the 2013 legislative session to install new ethics watchdogs, campaign finance disclosure rules and conflict of interest safeguards in the state. The move follows the Center for Public Integrity's March report which said that North Dakota and seven other states were most likely to be corrupt due to a lack of safeguards.
Mock said that the CPI report and a 2008 USA Today article calling North Dakota the nation's most corrupt state, based on corruption arrests per capita, will hopefully lead to the bills' passage. Mock has been pushing ethics reform since taking office in 2009.
"I think people look at (the CPI report) and it's embarrassing," Mock told The Huffington Post. "When you have an independent study and a USA Today article calling North Dakota the most corrupt state, it was shocking. You'd expect New Jersey or Illinois to be that. The CPI study was an eye-opener."
The CPI study -- called the State Integrity Investigation -- ranked New Jersey as having the most integrity, based on its ethics laws and watchdog agencies. Many of these were instituted following decades of corruption scandals and arrests. Michigan, South Carolina, Maine, Virginia, Wyoming, South Dakota and Georgia also received failing grades.
Mock and Gruchalla's proposals require state legislative candidates to disclose all donations received, establish a state ethics commission, require candidates for the Public Service Commission to disclose conflicts with companies regulated by the PSC, and require conflict of interest statements for government employees. They also mandate disclosure of state legislative campaign expenses, a ban on using campaign funds for personal use, disclosure of Super PAC spending in campaigns and potential criminal referral for ethics complaints.
Under current law, state legislative and local candidates in North Dakota do not have to disclose any contributions under $200 -- even if the aggregated amount from a single a donor is more than $200 -- and do not have to disclose how campaign funds are spent. Mock wants to stop this practice, which does not apply to statewide candidates, as part of his new push.
"Citizens deserve to know how donations are spent and how much is received," Mock said. "Our campaign disclosure laws are abysmal. As a legislative candidate, I can receive not a single donation over $200 and raise thousands and the public won't know."
Mock also said the state needs to establish a central agency to receive and investigate complaints. He noted that currently any complaints are handled in the "rumor mill."
"North Dakota is one of three states without an ethics commission," he said. "The only other states are Wyoming and Vermont. Even South Dakota has the ability to form ad hoc ethics committees."
Mock said that he is confident the package can finally pass the Republican-controlled Legislature next year, noting that while his 2009 and 2011 ethics packages were voted, the CPI study will help.
Mock noted that while historically North Dakotans have viewed ethics laws as unneeded in the small state, there is enough concern; residents have often compared North Dakota to "a small town with long roads," he said.
CPI officials said they are pleased North Dakota lawmakers plan to use their report to help shape legislation.
"Our reporting showed that North Dakota was a poor performer on a variety of transparency and accountability fronts," CPI managing editor Gordon Witkin said. "We're pleased that see that our conclusions have inspired both informed discussion and proposals for reform."
Before You Go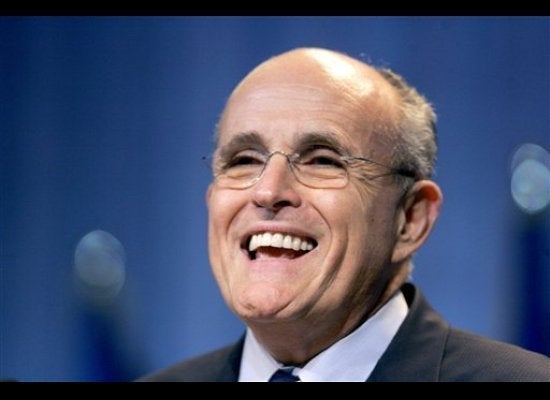 Out-Of-Touch Politicians
Popular in the Community