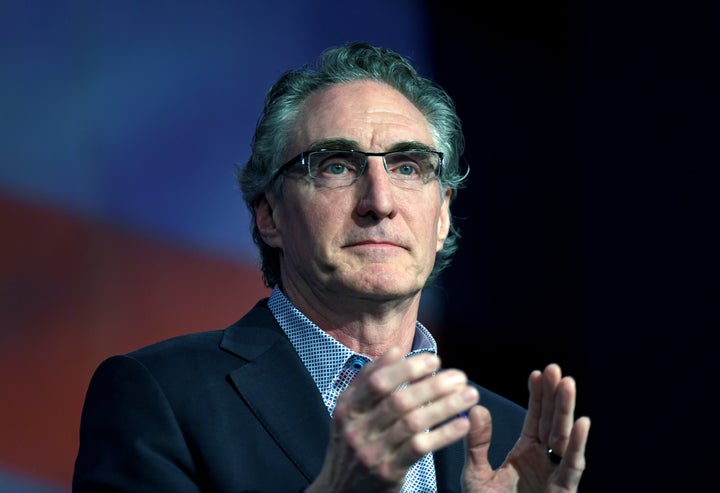 North Dakota Gov. Doug Burgum, a former software company CEO, announced in a Wall Street Journal opinion column late Tuesday that he is launching his campaign for the 2024 Republican presidential nomination.
Burgum is set to kick off his campaign in Fargo, North Dakota, on Wednesday, The Associated Press reported.
"We need a change in the White House. We need a new leader for a changing economy," Burgum wrote.
Burgum was rumored to be working with political consultants to prepare his entry into the race, which now has close to a dozen declared candidates, including two other wealthy, self-funding Republicans: biotech entrepreneur Vivek Ramaswamy and quality control expert Perry Johnson.
Burgum, a 66-year-old North Dakota native, became governor in 2016 after a successful career as a software executive, selling his company to Microsoft for $1.1 billion in 2001.
He entered politics as an outsider who upset North Dakota Attorney General Wayne Stenehjem, the endorsed Republican in the gubernatorial primary, during the same election cycle that swept Donald Trump into the White House. Burgum easily won reelection four years later.
In May, Burgum told the editorial board of The Forum, a North Dakota newspaper, that he was considering a 2024 bid largely based on the success of his first uphill gubernatorial race.
Burgum has ultra-conservative bona fides to fall back on — as governor, he signed a six-week abortion ban and legislation that makes it illegal to provide gender-affirming care to minors. The governor has also spearheaded a program to capture and store carbon dioxide so that North Dakota, despite the large footprint of its fossil fuel industry, becomes carbon neutral by 2030.
The governor will need his vast personal resources to help him overcome a crippling lack of name recognition nationwide. Even candidates with stronger national profiles, such as Sen. Tim Scott of South Carolina and former United Nations ambassador and South Carolina Gov. Nikki Haley, are struggling to break out and have been polling in single digits.
Burgum enters a primary with about a dozen far more well-established candidates, including former President Donald Trump and other former and current governors, including Haley, Florida Gov. Ron DeSantis and former Arkansas Gov. Asa Hutchinson.
Popular in the Community