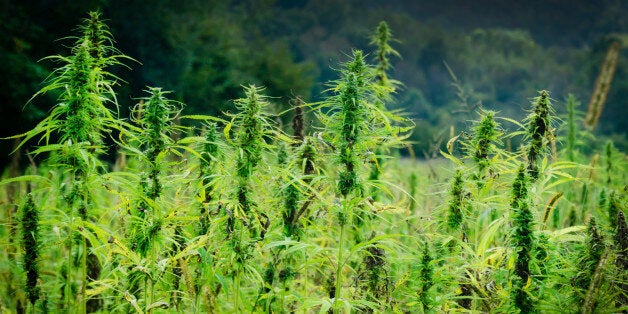 North Dakota Gov. Jack Dalrymple (R) signed a bill into law on Friday that lays the groundwork for a commercial hemp industry and explicitly cuts the federal government out of the state's licensing process.
House Bill 1436 establishes guidelines for the state's industrial hemp program and allows people to apply to grow the plant for either research or commercial purposes. With its provision for commercial hemp, the law goes beyond the federal Farm Bill, passed by Congress last year, which allowed some states to cultivate the plant, but only for research purposes and in more restricted pilot programs.
The new measure builds on previous legislation that had legalized industrial hemp farming in North Dakota, but had gone largely unimplemented. Harsh federal restrictions on hemp have left some growers open to prosecution, making many states wary of pushing forward with cultivation. In addition to North Dakota, twelve other states have passed legislation to establish commercial industrial hemp programs, and a handful more have approved hemp production for agricultural uses or academic research. However, a number of those states have not actually moved ahead with officially establishing commercial hemp operations.
North Dakota will join the five states -- Colorado, Oregon, South Carolina, Tennessee and Vermont -- that actually implement the hemp laws they have on the books. The Hemp Industries Association, a nonprofit trade group consisting of hundreds of hemp businesses, recently reported that those states collectively planted approximately 125 acres of hemp crops last year.
In an update to North Dakota's earlier hemp legislation, HB 1436 takes a bold stance against federal authorities, holding that a "license required by this section is not conditioned on or subject to review or approval by the United States drug enforcement agency." Instead, the North Dakota Agriculture Department will oversee the process for issuing licenses and monitoring and testing the hemp grown in the state.
Federal drug policy doesn't differentiate between hemp and other strains of marijuana that contain much higher concentrations of the psychoactive compound tetrahydrocannabinol, or THC. Since the passage of the 1970 Controlled Substances Act, all forms of marijuana have been considered Schedule I substances by the Drug Enforcement Administration. Drugs in this category are deemed to be among the most dangerous, with no currently accepted medical use and a high potential for abuse and severe psychological or physical dependence. (Other Schedule I drugs include heroin and synthetic stimulants once known as "bath salts.")
Hemp has a variety of uses, from textiles and paper to oils, cosmetics and food products. The HIA estimated the total retail value of hemp products sold in the U.S. in 2014 to be at least $620 million. Due to federal restrictions, the overwhelming majority of the hemp used in these products currently comes from imported sources.
The legislation would amend the Controlled Substances Act to exclude industrial hemp from the definition of marijuana and would allow American farmers in all states to grow the crop. Neither version of the bill has received a vote.
Before You Go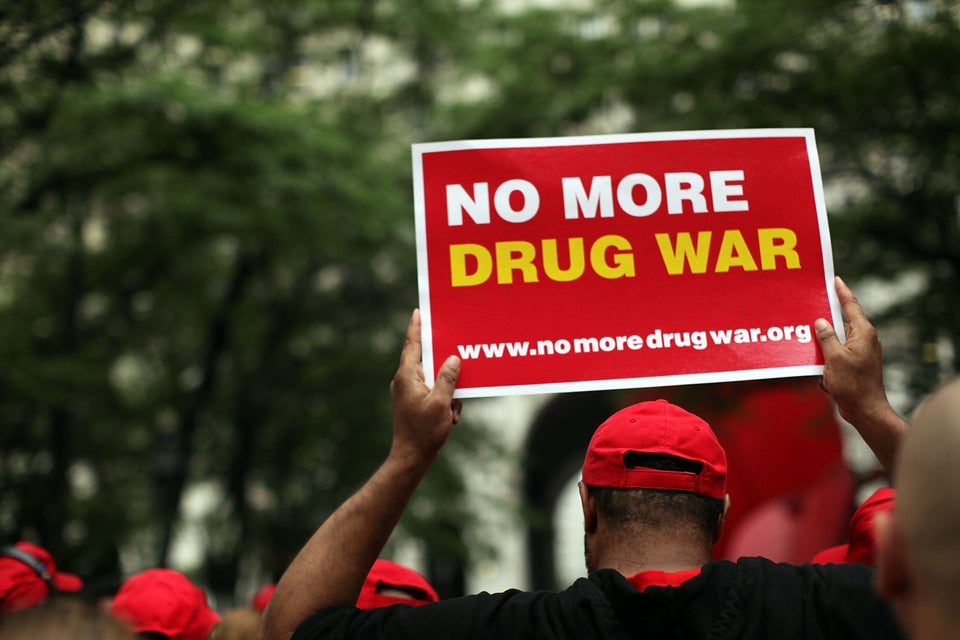 27 Reasons Why The U.S. Shouldn't Lead The War On Drugs
Popular in the Community