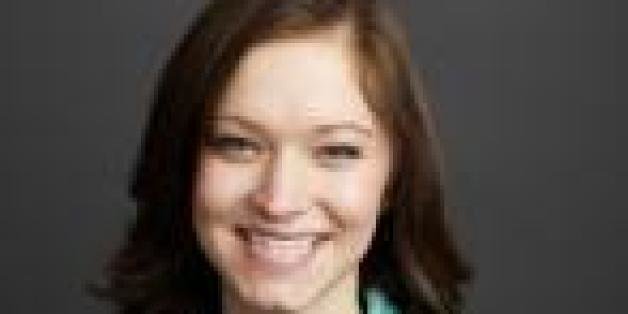 The Grand Forks City Council is likely to adopt an ordinance next month to ban discrimination based on sexual orientation and gender identity in the city's rental housing market, which would make it the first city to do so in the state. Grand Forks adopted a lesbian, gay, bisexual and transgender discrimination ban on city government employment earlier this year. Fargo also is moving ahead with city employment and housing discrimination bans. The discussion has started to spread to other cities as well.
"I hope if the local governments step up it can spread to the state," state Rep. Kylie Oversen (D-Grand Forks), the coauthor of the unsuccessful state law bill, told The Huffington Post. "We will keep trying."
The Grand Forks bill was approved by the council's finance committee earlier this week and is slated to go before the full city council in October for a vote. Under the terms of the proposed ordinance, rental units in the city, which is home to the University of North Dakota, would be open to all residents. Religious housing and owner-occupied single family homes with rooms for rent would be exempt.
The Grand Forks Herald and WDAZ reported that one Grand Forks landlord said she was insulted by the ordinance, and that she has never discriminated against a tenant. "The whole thing is extremely offensive," landlord Janet Hanson said.
Fargo is pushing a ban on discrimination in city government hiring, similar to the new Grand Forks ordinance. The two cities have explored enacting a ban on LGBT discrimination for private sector employment as well, but they are not permitted under existing state law. Oversen's bill would have prevented private sector employment discrimination.
Fargo Commissioner Melissa Sobolik told HuffPost that the city employment ban is the city's first step. Then it will set up a registry of rental apartments, a bureaucratic move needed to enact a ban on housing discrimination. Grand Forks already has a registry in place.
Sobolik said without a state law, it is tougher for cities to implement bans since there is no agency in place for enforcement. Grand Forks intends to task an existing housing board with enforcement.
Since LGBT discrimination in North Dakota is not tracked, it is largely measured in anecdotal evidence. Oversen said she and two legislative colleagues in Grand Forks heard regular stories of discrimination. Sobolik has heard of cases in her city, but noted that many people do not come forward "because they think it could get worse."
Kyle Thorson, a UND graduate student active in the UND Ten Percent Society, an LGBT student group, has also heard of discrimination cases.
"I personally know of a couple of incidents where housing discrimination has happened," Thorson said. "I've seen people kicked out of bars before. I've seen a person attacked outside a drag show."
Tim Heise, a UND law student who is a fiscal conservative, socially liberal Mormon, has attended tea party events and has been active in pushing for a housing discrimination ban.
"I consider myself an independent conservative. I am not in favor of homosexual marriage," Heise told HuffPost. "That is what makes it weird for me to stand up for this. It is simply the logical thing to do. There is bigotry. This is a small step for fairness. My argument has been the property rights aspect. That people should do whatever the heck they want in their own homes as long as it is legal."
Oversen said she hopes that she has more luck in 2015 with the statewide discrimination ban. It is needed because not having a ban in place is doing harm to North Dakota, with people not wanting to move to the state, she said.
'We don't know how many people we have lost because of it," Oversen said.
REAL LIFE. REAL NEWS. REAL VOICES.
Help us tell more of the stories that matter from voices that too often remain unheard.
BEFORE YOU GO
PHOTO GALLERY
U.S. Capitol Photos