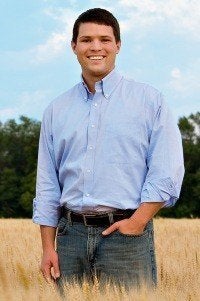 The federal government's rural development agency released a report Wednesday outlining a series of recommendations for North Dakota in the wake of the state's oil boom and economic growth.
The report was the culmination of a listening tour launched by federal rural development officials last year across North Dakota seeking public input regarding future of the state.
Jasper Schneider, director of U.S. Department of Agriculture's Office of Rural Development for North Dakota, said the project, called "North Dakota 2.0," was created due to the changes the state is seeing in the wake of its oil boom, which has led North Dakota to overtake Alaska as the second largest oil producing state behind Texas.
"Because North Dakota is going through such a change, it is imperative that we start deciding what our future looks like," Schneider told The Huffington Post. "Because of our small population and abundance of natural resources and budget surplus, we are in a unique position to decide our future instead of letting our future be decided for us. I want to make sure we write the next chapter."
The report contains eight suggestions for federal, state and local officials. They include a recommendation the state create and implement a 20-year infrastructure plan, develop affordable housing plans, increase transparency in government and increase involvement of new members in community groups. It also recommends using the state's budget surplus for local government services, along with improving rural health care delivery and increasing state spending, particularly on education.
The oil and gas development in western North Dakota has caused an increase in jobs and population. The boom has also helped North Dakota lay claim to the fastest growing GDP of any state in the country. The state has created a Legacy Fund to house much of the new revenue while figuring out a future spending plan.
Schneider said the report addresses issues that can be handled by federal, state and local governments -- including his agency -- but he did not want the document to be thought of as the rural development agency telling people what to do in the state. Schneider called the state's energy boom a "game changer," but cautioned that his report is not the final solution for the state.
"A lot of people are looking for that silver bullet and this is not that report," he said.
Schneider said that he has distributed the report to federal, state and local leaders and has heard mostly positive feedback. He said he has not had a discussion of the report with Gov. Jack Dalrymple (R), who has launched his own, North Dakota 2020 and Beyond initiative regarding the state's future. Dalrymple's spokesman said he has not spoken to the governor about Schneider's report. The state Department of Commerce is listed as a co-sponsor of Schneider's study alongside the USDA.
Positive reaction to the report has not been universal. Conservative blogger Rob Port of Minot, N.D., said in his blog, "Say Anything North Dakota," that the data collection methods were not up to par and publishing this report is not part of Schneider's job. Port has a history of being critical of Schneider's career on the blog, including suggesting that he is using the USDA post for a future statewide run.
Schneider said his agency took on the project because it works as part of their mission to promote rural communities, noting that the state's two largest industries -- agriculture and energy -- are rural in nature. A former Democratic state legislator and 2008 state insurance commissioner candidate, Schneider -- who, at only 33-years-old, is thought of as a future statewide candidate -- said his own political career did not play a role in deciding to commission the report.
"If there is anything that drives me to do this, it is that we should do this right," Schneider said. "I care a lot about this state. Times are good in North Dakota but we have a lot of areas to catch up in. We have to set this up for long term growth and success and not squander an opportunity."
Popular in the Community