If you lived on the planet Earth during the 1990s, chances are you had a Patagonia or a North Face fleece jacket. They are warm, lightweight, budget-friendly and come in a plethora of colors. They are still popular: College students wear the fleeces as their outerwear of choice.
But since the '90s there have been many developments in the all-weather arena, especially where style is concerned. If you're planning outdoor activities this winter it makes sense to wear something durable and cozy. Although fleece jackets provide the versatility you crave, there are tons of other options. There are jackets that are simply lined with fleece so that when the weather heats up you can remove the lining and have a lightweight spring coat. Puffy jackets can also be great for the outdoors, especially the waterproof iterations.
So give your North Face fleece a break and check out these all-weather options that are just right for the snowy days ahead.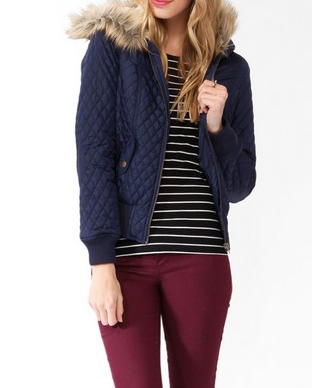 10 Things To Put On Your Body That Aren't A Patagonia Fleece