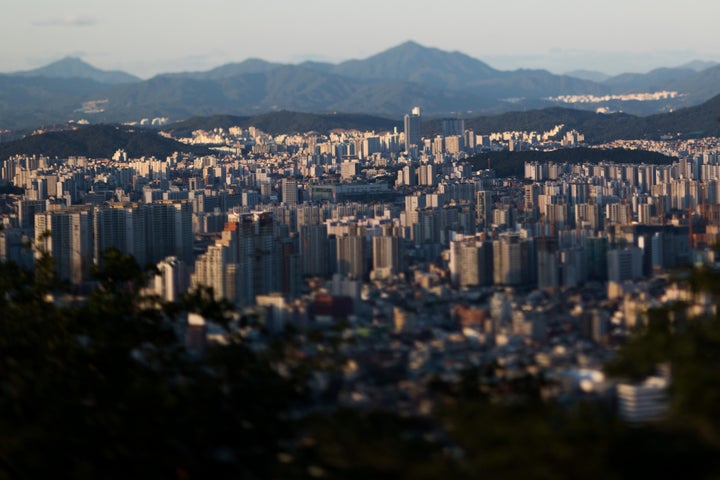 Burrowed into hard granite mountain faces and protected behind blast doors, 15,000 North Korean cannons and rocket launchers are aimed at the glass skyscrapers, traffic-choked highways and blocks of apartment buildings 35 miles away in Seoul ― and the U.S. military bases beyond.
In a matter of minutes, these heavy, low-tech weapons could begin the destruction of the South Korean capital with blizzards of glass shards, collapsed buildings and massive casualties that would decimate this vibrant U.S. ally and send shock waves through the global economy.
This is why North Korea has shrugged off U.S. threats to end the country's nuclear weapons program, or answered them with oddly bellicose language from its supreme leader, Kim Jong-Un. The most immediate risk is not that North Korea might launch a nuclear-tipped missile. Instead, it's a hostage situation: In effect, Kim is daring President Donald Trump to attack while holding a gun to the head of South Korea.
Even a short burst of artillery shells could set off a panic in Seoul, a metropolitan area populated with 25 million people. The city has barriers that would make evacuation a nightmare: It's intersected by the Han River and bordered by mountains to the south and west.
Instead, Trump is exploring diplomacy, just as presidents before him have done. That means backing down from criticizing China and asking for help. As national security adviser H.R. McMaster acknowledged Sunday, the U.S. will "have to rely on Chinese leadership" to deal with North Korea.
So far, at least, the embedded North Korean artillery has effectively blocked any overt military action to halt Pyongyang's nuclear weapons program.
"These perfectly positioned offensive artillery firing positions are virtually impenetrable, extremely difficult to take out by counterfire," said retired Army Maj. Gen. Robert H. Scales. "The terrain greatly favors the North, this arc of south-facing granite mountainsides just over the [Demilitarized Zone], in a position to pummel Seoul for weeks on end." This leaves South Korea and the U.S. "with very little real capability to respond."
Scales, decorated for combat valor during the Vietnam War, later served in Korea as a battalion commander and ultimately as an assistant commander of the 2nd Infantry Division. A frontal assault on the Korean guns by ground forces could be suicidal, he said. "You look at that terrain with a soldier's eye, and … 'holy shit!'" he told The Huffington Post.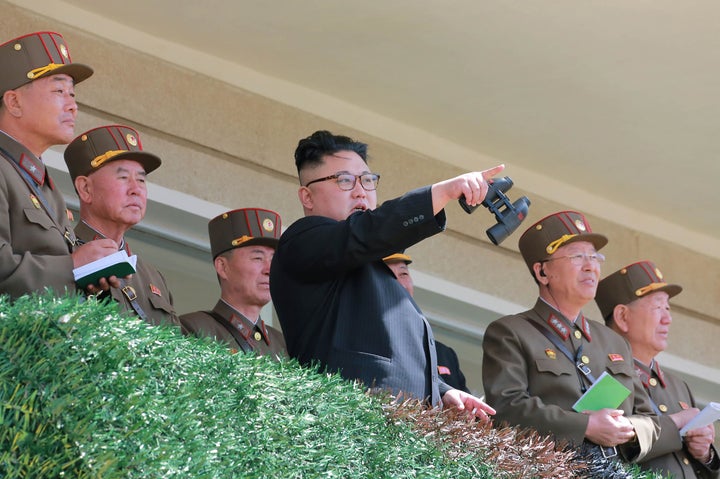 The North Koreans "pose a threat today, with their hundreds of thousands of rockets within rocket range of Seoul, to the 28,500 American troops that are posted there, their families, the hundreds of thousands of Americans who work in Korea, and our Korean ally and Japan," Adm. Harold B. Harris, the senior U.S. military commander in the Pacific, told the Senate Armed Services Committee last year.
It's not known whether any of those guns are fitted with shells containing chemical or biological agents. But Army Gen. Curtis Scaparrotti, formerly the top U.S. commander in South Korea, told the committee last year that "they have probably one of the largest chemical and bio stockpiles ― chemical, in particular, but bio capability ― around the world."
It is true, as critics point out, that many of these North Korean guns are old, obsolete and lack sophisticated fire control systems. But artillery, unlike jet fighters or tanks, can be kept operational with relatively little maintenance. And the relatively new 300-millimeter rocket launchers can simultaneously fire 12 rockets with high explosive, incendiary or chemical warheads to targets over 100 miles away.
"North Korea is powerless to prevent a U.S. strike on its nuclear program, but retaliation is well within its means," according to a new report by Stratfor, a geopolitical strategic forecasting firm.
A single volley from the North Korean artillery, the report said, "could deliver more than 350 metric tons of explosives across the South Korean capital, roughly the same amount of ordnance dropped by 11 B-52 bombers."
Vice President Mike Pence visited the DMZ on the border between North and South Korea this week, scowling in the direction of the mountains to the north and warning that American "strategic patience is over." Pence agreed to hasten the deployment of Terminal High Altitude Area Defense missile defenses in South Korea, which are capable of intercepting ballistic missiles launched from the north. The anti-missile system, currently under construction, is due to be completed shortly anyway.
But the THAAD system is useless against the North Korean artillery, which fires shells difficult to intercept because of their smaller size and lower altitude than ballistic missiles. And even air attacks would be difficult. The North Korean artillery emplacements are concentrated in a narrow line roughly 45 miles wide. U.S. strike jets would have to operate inside this narrow "kill box" while dodging anti-aircraft and missile fire. The North Korean artillery positions are fitted with blast doors that open briefly for firing and then close while the weapon is reloaded, further narrowing the opportunity for an effective air strike.
That's a demanding mission, far more difficult than the unopposed strike missions over Iraq and Afghanistan attacking undefended targets in open terrain.
North Korean anti-aircraft weapons "are not all that impressive," Scales said, "but there's lots of them." Could the North Korea guns be taken down? "Sure, over time," he said. "But by the time we do that, the damage they'd inflict on Seoul would just be staggering."
Sign up for the HuffPost Must Reads newsletter. Each Sunday, we will bring you the best original reporting, long form writing and breaking news from The Huffington Post and around the web, plus behind-the-scenes looks at how it's all made. Click here to sign up!
Before You Go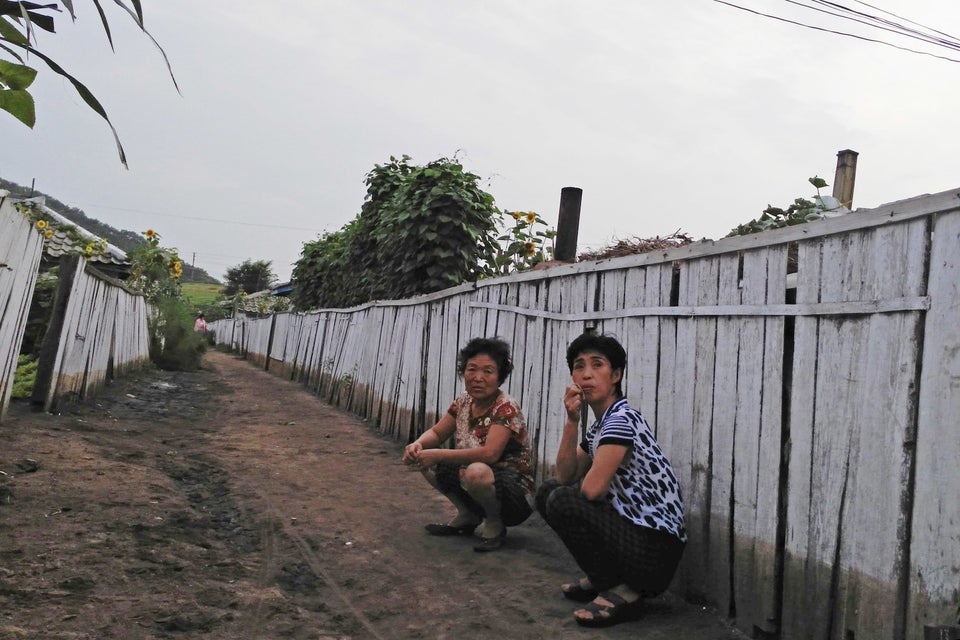 Secret Photos Show The Real North Korea
Popular in the Community