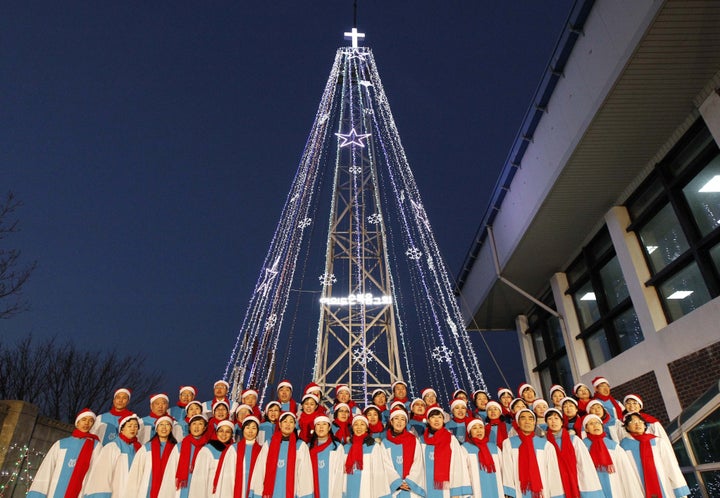 North and South Korean relations have faltered again -- this time over a Christmas tree.
North Korea warned its neighbor on Sunday that the South would trigger an "unexpected consequence" if it allowed a Christian group to put up a massive steel Christmas tree.
The Associated Press reports that the 100-ft Christmas tree-shaped tower would be lit on Aegibong Hill, near the border. North Korea said it considers the tree a form of "psychological warfare."
According to the BBC, the giant Christmas tree is a tradition that dates back for years. South Korea briefly halted the ritual in 2003, following slightly improved relations with Pyongyang. Last year, however, the South Korean government decided to allow Christian groups to celebrate Christmas on Aegibong Hill again. Although the North threatened to fire artillery at the structure that year, too, nothing happened, the Daily Mail writes.
Take a look at last year's photos of the disputed tree in the slideshow below.
Related
Popular in the Community