Given its history of saber-rattling and bizarre propaganda, it's easy to laugh off some of the "news" that comes out of the Hermit Kingdom. But some corners of the media nearly went ROFLcopter over a photo released by Pyongyang earlier this week.
(Story continues below) North Korean leader Kim Jong Un (C) looks at the latest combat and technical equipments, made by unit 1501 of the Korean People's Army, during his visit to the unit March 24, 2013 in this picture released by the North's official KCNA news agency in Pyongyang March 25, 2013. (KCNA/Reuters)
In response to the image, the Wall Street Journal's Tom Gara tweeted:
In a blog for the Washington Post, Max Fisher couched his criticism of the photo with factoids about North Korea's military capabilities, which he indicates are impressive despite suggesting that Pyongyang might lack the resources to go to war.
Fisher goes on to assert that the purportedly new technology at Kim's fingertips doesn't "really scream 'advanced military computing technology' so much as [it suggests] 'we should put an old Dell in this metal box to show to Dear Leader.'"
Despite all the humor, the truth of the matter is that North Korea is a potentially nuclear threat -- one that the White House is taking seriously. In a Feb. 12 statement, officials called North Korea's nuclear weapons and ballistic missile program a "threat to U.S. national security and to international peace and security."
Earlier this week, Seoul and Washington signed a new military pact aimed at deterring North Korea. In response, Pyongyang only stepped up its rhetoric.
Support HuffPost
The Stakes Have Never Been Higher
Related
Before You Go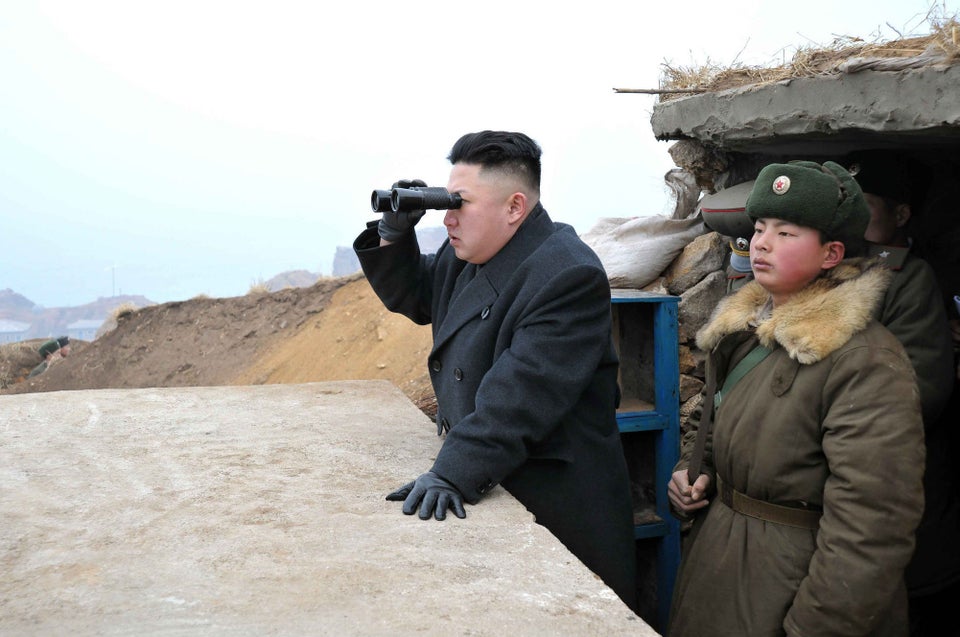 North Korea's Craziest Threats
Popular in the Community