Trump is a "wise politician" and "far-sighted presidential candidate," the Korean-language article in DPRK Today argues.
"Yes, do it now," the editorial urged Trump, reflecting Pyongyang's long-held demand the U.S. troops leave the Korean peninsula. "Who knew that the slogan 'Yankee Go Home' would come true like this?"
The editorial went on to provide some advice for U.S. voters: "The president that U.S. citizens must vote for is not that dull Hillary [Clinton] ... but Trump, who spoke of holding direct conversations with North Korea."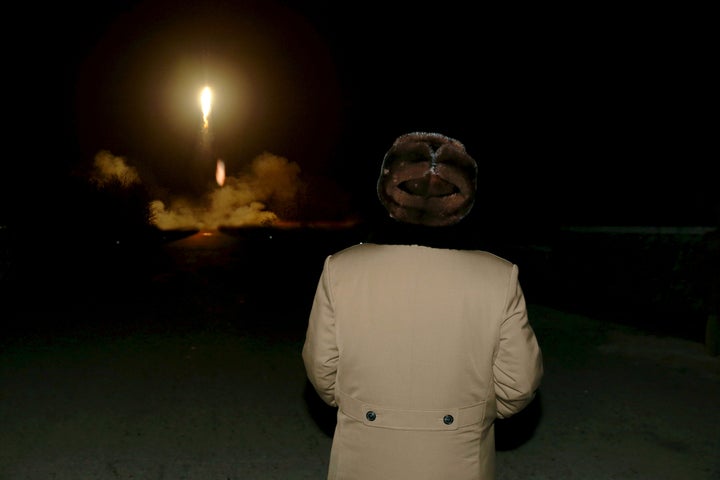 In March, Trump's overture to the North Korean leader brought condemnation from Democratic and Republican officials, who called his remarks naive and dangerous. "The last thing you want to do is empower this guy in North Korea," Sen. Lindsey Graham (R-S.C.) told CNN. Democratic presidential front-runner Hillary Clinton said Trump's comments on North Korea and other foreign policy missives were evidence he is "not qualified" to be president.
North Korea's escalating nuclear ambitions in the past decade have prompted international concern and sanctions. At a meeting of world leaders in Japan last week, President Barack Obama highlighted Pyongyang's desire for nuclear weapons as a major threat to world security. On Tuesday, North Korean leaders again defied international condemnation to launch another missile test, which ultimately failed, South Korean officials said.
Popular in the Community