That's right, it appears they march in heels.
The image -- different versions of which surfaced online from both Getty and Reuters -- shows several soldiers walking near the Yalu River and offers a strange glimpse at the life of military women in a country that remains something of a mystery.
What's more, the shoes seem to be slightly different styles. (None are military-inspired ballet flats though, if that's what you were hoping for.) One woman walks in what appear to be a pair of hollowed-out wedges while another sports a pair of platforms with some pretty sweet gold hardware.
As The Cut notes, the spotting of the soldiers wearing heels is of little importance given what's going on in the region, but the images still beg more than a few questions, like: How long do they have to walk in those things? And what on earth do they do about blisters?
Whatever the case may be, hug those ballet flats a little tighter tonight, ladies.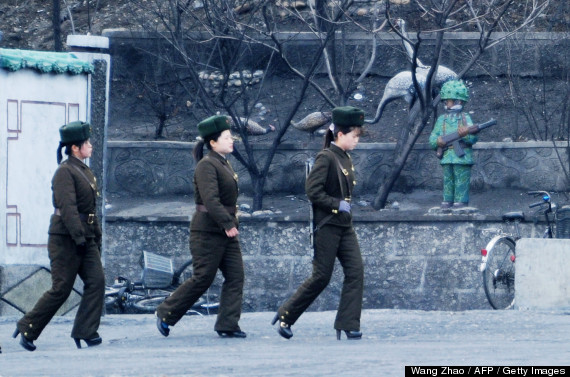 At least they weren't wearing these shoes...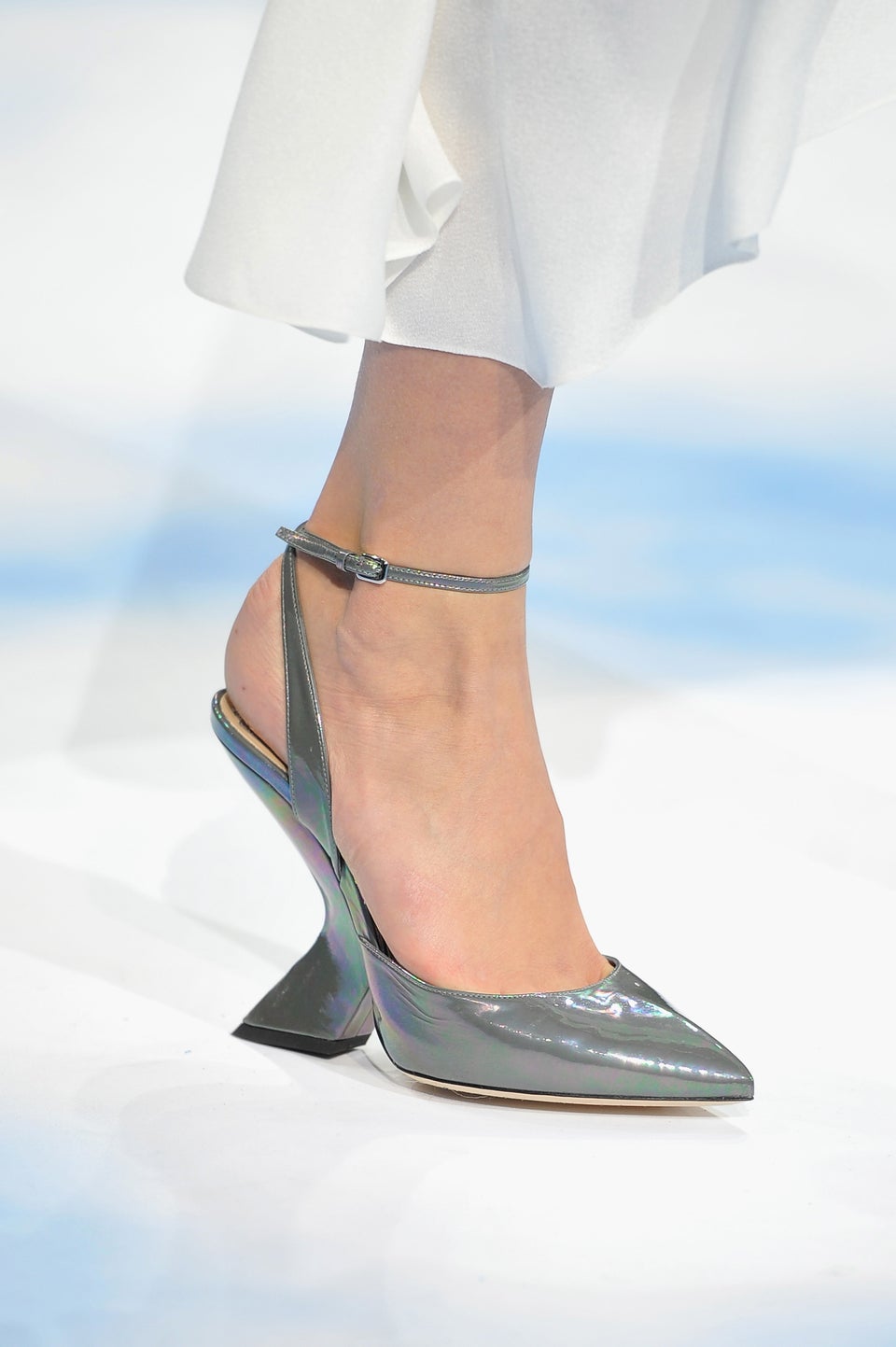 Wildest Shoes Of All Time
Popular in the Community