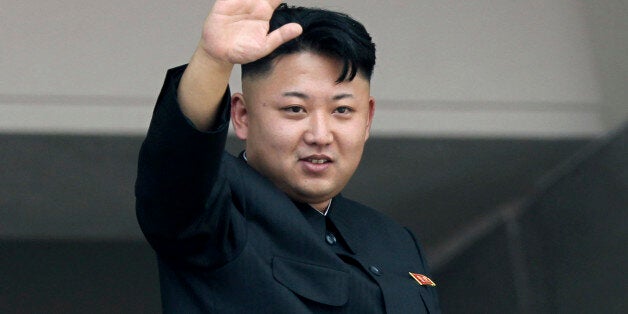 UNITED NATIONS, Dec 22 (Reuters) - Members of the U.N. Security Council on Monday voted to override China's objections and formally add North Korea, including allegations of grave human rights abuses, to the council's agenda.
There were 11 votes in favor, two against and two abstentions. Russia and China voted against the inclusion of North Korea on the council's agenda, but as there are no vetoes in procedural votes of the council, the Chinese attempt to defeat the measure failed.
It has been nearly a decade since the council held a similar procedural vote. Previously, the council's discussion of North Korea was limited to its nuclear weapons program. But with the vote, all aspects of the country can now be scrutinized by the 15-nation body.
Before the vote, China's U.N. ambassador told council members "the Security Council is not the forum to get involved in human rights issues" and that it "should refrain from doing anything that might cause an escalation."
After the vote, a formal meeting on North Korea began immediately, as requested by Australian Ambassador Gary Quinlan, who described the council move as "an historic step."
The discussion comes after the General Assembly on Friday urged the council to consider referring North Korea to the International Criminal Court for crimes against humanity as alleged in a U.N. inquiry report released in February.
In an address to the council, Assistant Secretary-General Taye-Brook Zerihoun raised the hacking of Sony Pictures , which Washington has blamed on North Korea, though he said the United Nations was not privy to FBI information.
"The rise in the incidence and severity of cyber-attacks is of increasing concern," he said.
The U.N. Commission of Inquiry report details wide-ranging abuses in North Korea, including prison camps, systematic torture, starvation and killings comparable to Nazi-era atrocities.
"Rarely has such an extensive charge-sheet of international crimes been brought to this council's attention," Assistant Secretary-General for Human Rights Ivan Simonovic said.
"It documents a totalitarian system that is characterized by brutally enforced denial of the right to freedom of thought, conscience and religion, as well as the rights to freedom of opinion, expression, information and association," he added.
Council scrutiny is unlikely to lead to action at the ICC, which looks at serious abuses like genocide and other crimes against humanity, as China could veto such a move.
China is Pyongyang's principal ally and protector. (Reporting by Louis Charbonneau; Editing by Meredith Mazzilli and Dan Grebler)

Related
Popular in the Community