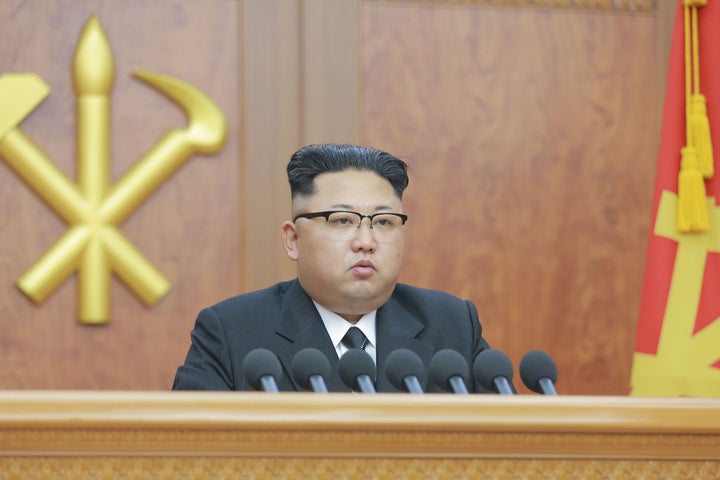 North Korean leader Kim Jong Un said on Sunday the hermit nation is "actively progressing" on plans to test-launch an intercontinental ballistic missile.
"Research and development of cutting-edge arms equipment is actively progressing and ICBM rocket test launch preparation is in its last stage," Kim said during the New Year's Day speech, according to reports from Reuters and Agence France-Presse.
He continued to say North Korea was now a "military power of the East that cannot be touched by even the strongest enemy."
The country has long sought to become a nuclear power capable of sending ICBMs topped with warheads all the way to the United States. Arms experts have said Kim could have such capacity by 2020 and the country could have enough nuclear material to build up to 100 warheads.
North Korea continually rankled the international community in 2016, conducting several missile launches and both its fourth and fifth nuclear tests. The United Nations Security Council unanimously imposed harsh sanctions on the country in November in an attempt to stifle the efforts
Related
Before You Go

'Two Koreas' By Jose Velasco
Popular in the Community