North Korea's mass games are fascinating to both the eye and the mind.
On summer nights in Pyongyang, thousands gather to take part in a synchronized performance that includes gymnastics, dance, acrobatics, and music. As the Economist notes, the performance is known as the Arirang mass games and held at Pyongyang's May Day stadium.
Photographer Werner Kranwetvogel is one of the few foreigners who have been able to attend and photograph the spectacular event. He writes:
The Mass Games are composed of three different elements: gymnastics, backdrop, and music. Each of these components is essential for a successful mass gymnastics but they are not identical in their degree of importance.

Probably the most spectacular part of the show is the backdrop. This field of synchronized humanity spreads across one whole side of the stadium and contains up to 20.000 individual students, each holding a large book with pages of block colors which, when seen as a whole are combined to huge pictures. When the students turn the pages simultaneously, the whole scene or just individual elements change. It's a gigantic display formed with "human pixels."
Take a look at the slideshow below for incredible photos of the games. Werner Kranwetvogel has published a book called A Night In Pyongyang with more of his photos.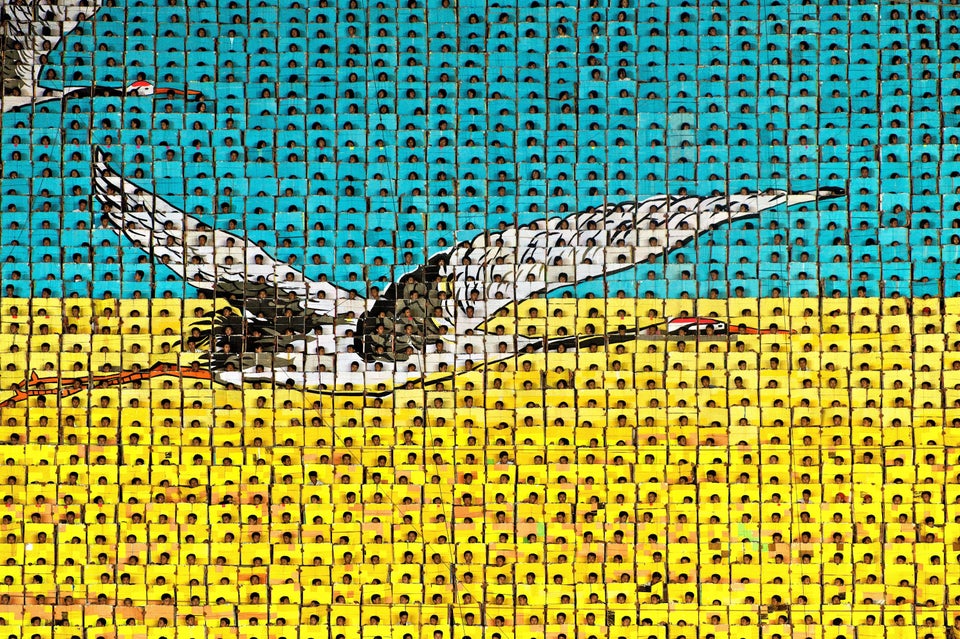 The Human Pixels of the North Korean Mass Games
Related
Popular in the Community