Apparently, Pizza Rat does not have cousins in the DPRK.
Until 2014, most visitors to the hermit kingdom were only allowed to travel between two particular stops on the Pyongyang Metro, a rule consistent with North Korea's extreme restrictions on where foreign visitors are allowed to go, as Gizmodo reports. But experienced traveler and blogger Elliott Davies was in a group that recently rode the entire system -- widely thought to be one of the deepest underground metros in the world -- and he documented the experience on his blog, Earth Nutshell.
The ride was unnervingly tranquil, Davies told HuffPost.
"The first thing I noticed was the cleanliness," he said. "Totally spotless, and no graffiti... It was eerily silent beside the revolutionary anthems that played out of the antique loudspeakers."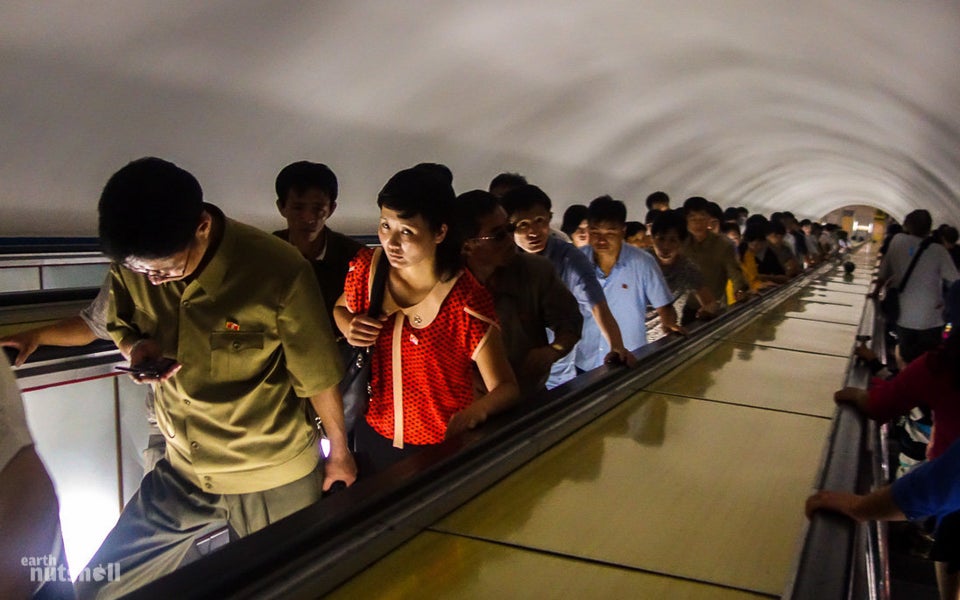 Elliott Davies/Earth Nutshell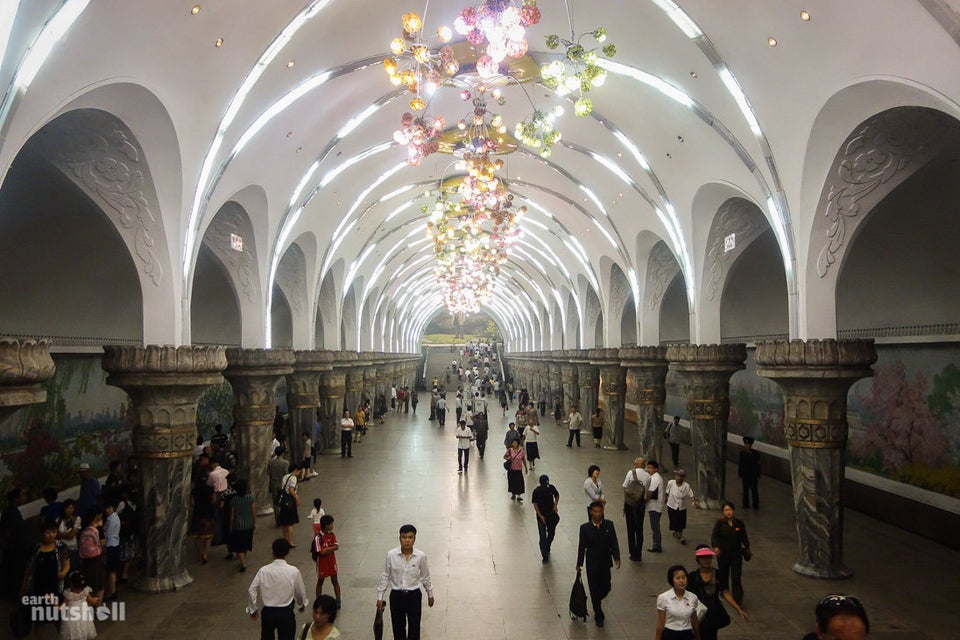 Elliott Davies/Earth Nutshell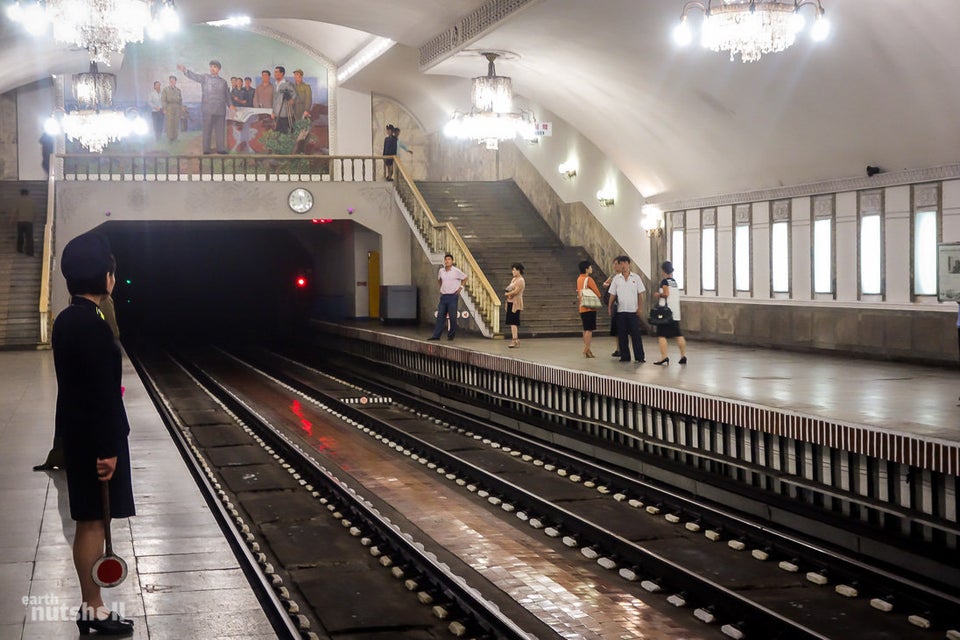 Elliott Davies/Earth Nutshell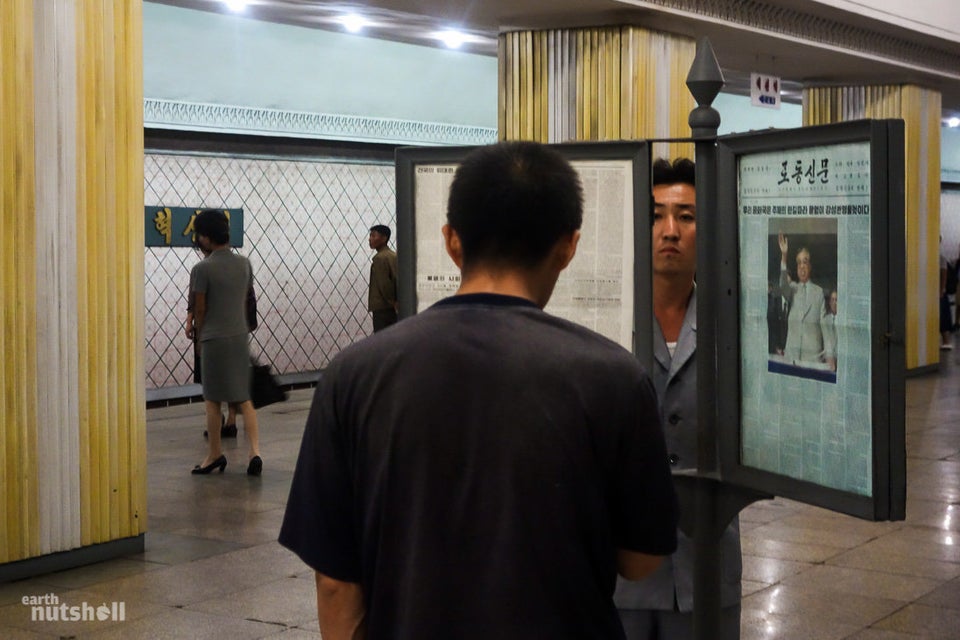 Elliott Davies/Earth Nutshell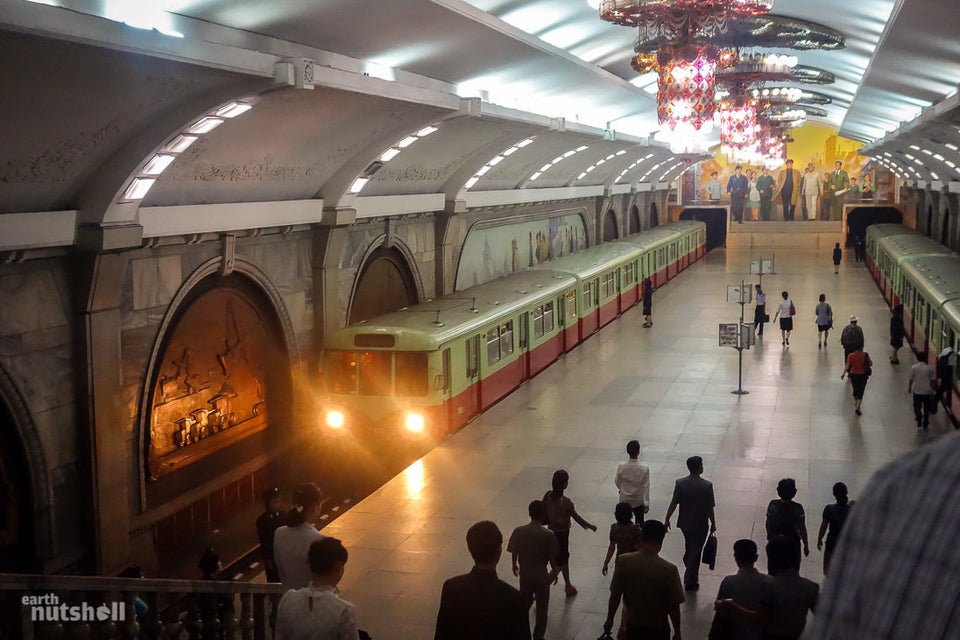 Elliott Davies/Earth Nutshell
Elliott Davies/Earth Nutshell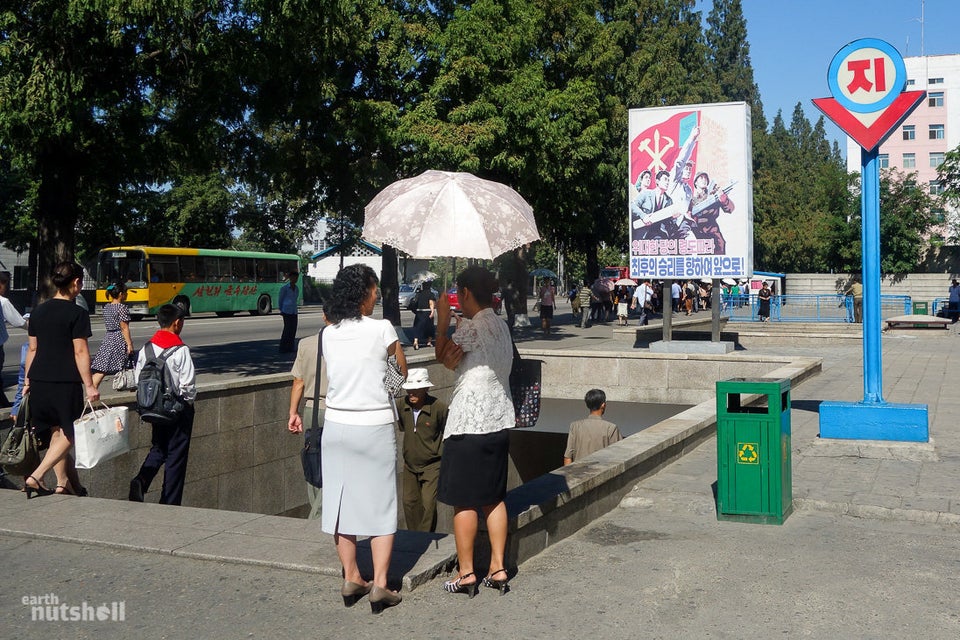 Elliott Davies/Earth Nutshell
Before You Go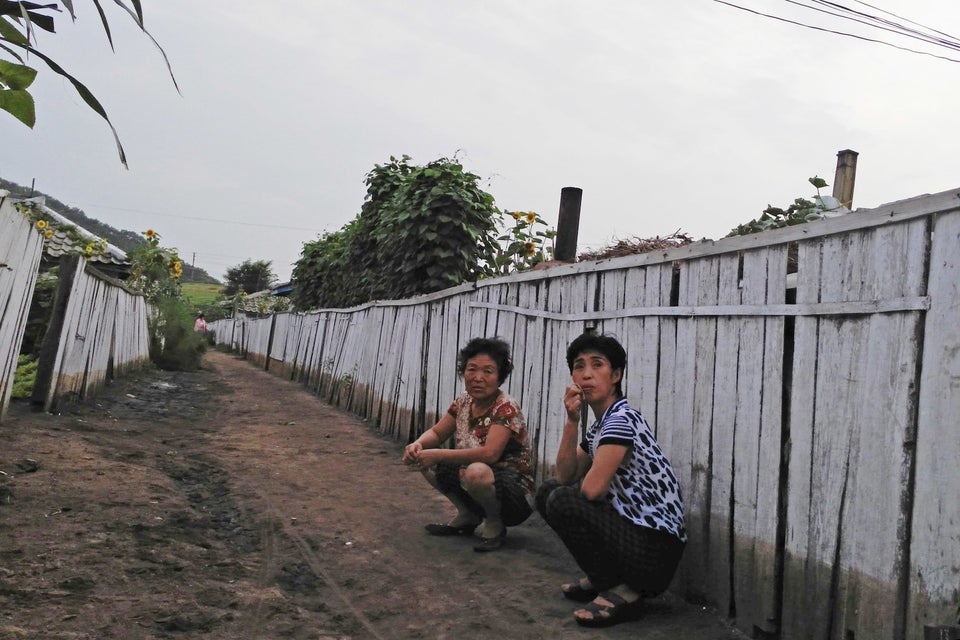 Secret Photos Show The Real North Korea
Popular in the Community