Global arms experts say North Korea's latest test of a ballistic missile was an expected but troubling development that further solidifies Kim Jong Un's role as a nuclear-backed strongman.
A defiant North Korea launched what appeared to be another intercontinental ballistic missile on Tuesday, and initial reports put the weapon's range at more than 8,100 miles. As tested, such a weapon would be able to travel more than enough distance to reach Washington, D.C., or New York City.
Experts say it's unlikely the missile would be able to deliver a nuclear bomb that far just yet, as it appeared likely that Tuesday's launch carried a lighter mock warhead. But many say such a reality is one step closer, and the test advances North Korea's weapon program despite efforts by U.S. President Donald Trump to quash Kim's ambitions.
"It's the next logical step that we were expecting," said David Wright, a physicist and the co-director of the global security program at the Union of Concerned Scientists. "North Korea knows what they're doing. They have an engineering team that knows what they're doing. It's hard to say if it's six months or two years before they can deliver a nuclear warhead, but it's heading in that direction."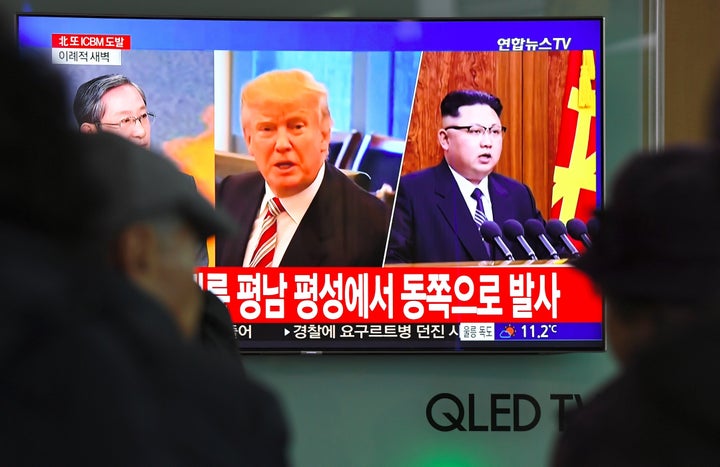 Experts say those reports now appear misguided.
"We now have to assume the entire continental U.S. is within range of the North Korean Hwasong-14," Vipin Narang, an associate professor specializing in nuclear proliferation at MIT, told HuffPost in an email. "It's one hell of a way to break the testing pause."
Van Jackson, a senior lecturer at Victoria University of Wellington in New Zealand, said the test confirmed that Pyongyang was preparing to launch missiles under real-world conditions. Jones noted bluntly: "The threat from North Korean missiles is no longer hypothetical."
"We can't claim that we were surprised by this because people like me have been warning of it for weeks," Jackson said. "The larger response that's needed ― askew of any tit-for-tat with this particular test ― is to stabilize the situation and avert inadvertent nuclear war."
Many analysts appeared to place the burden of handling the situation on a White House that has so far displayed little tact in handling the North Korean threat.
Trump told reporters at the White House on Tuesday that he was aware of the launch, saying curtly, "We will take care of it."
"It is a situation that we will handle," he added.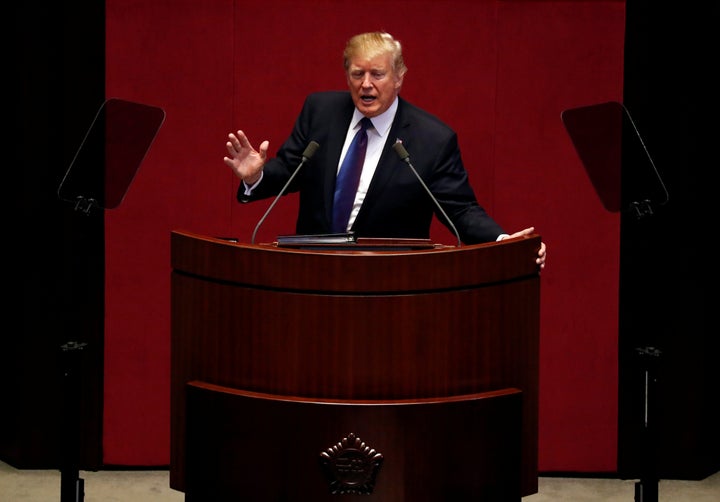 George A. Lopez, a professor emeritus at Notre Dame University and a former member of a U.N. panel of experts created to monitor North Korea sanctions, said the launch was another call for the Trump administration to take "bold diplomatic action" to bring North Korea to the negotiating table. He noted, however, that such efforts "appear leaderless."
"I worry that, despite the designation of North Korea as a terrorist state and the administration touting the way the recent trip to Asia has tightened the screws on North Korea, we do not have an all-out diplomatic strategy for direct ― or even indirect ― discussions that might lead to either a freeze on both sides of military escalation, or other non-military options for engagement," he wrote in an email.
Lopez cautioned that calls for a preemptive attack on North Korea ― or a surgical strike to destroy missile launch pads that some have called for ― would only provoke Kim rather than send a message.
"Those people are naïve as such action would be considered by the North as the beginning of the war they have long anticipated."
Related
Popular in the Community