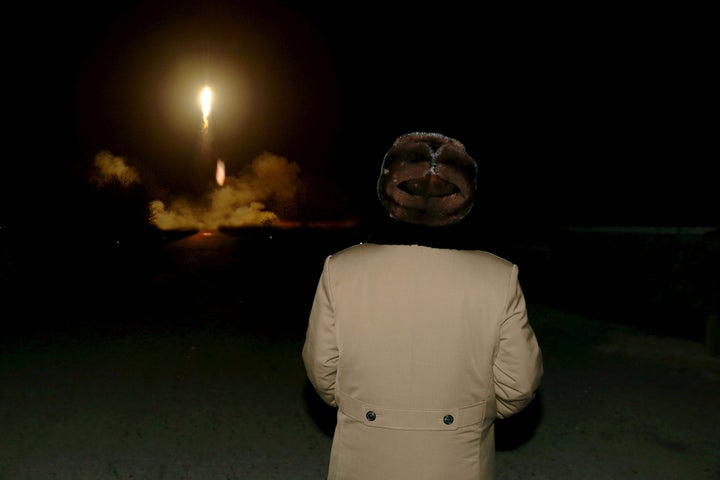 SEOUL (Reuters) - North Korea leader Kim Jong Un said after supervising the test launch of a "medium long-range strategic ballistic missile" that the country came to possess "the sure capability to attack" U.S. interests in the Pacific, official media reported on Thursday.
South Korean and U.S. military officials have said the North launched what appeared to be two intermediate-range missiles dubbed Musudan on Wednesday. The first of the two was considered a failure.
The second reached a high altitude in the direction of Japan before plunging into the sea about 400 km (250 miles) away, they said.
The test-fire was successful without any impact to the security of neighboring countries, the North's KCNA news agency said, referring to the missile as a "Hwasong-10." Hwasong is Korean for Mars.
"We have the sure capability to attack in an overall and practical way the Americans in the Pacific operation theater," KCNA quoted Kim as saying.
South Korea and the United States condemned the launch as an unacceptable violation of U.N. Security Council resolutions.
Japan's Defense Minister Gen Nakatani said the launch was an indication that North Korea's threat to Japan was intensifying.
The United Nations Security Council, which in March imposed new sanctions on the North following its fourth nuclear test in January and a long-range rocket launch in February, was due to meet under the request of the United States and Japan.
U.N. Secretary-General Ban Ki-moon described North Korea's latest ballistic missile launches as a "brazen and irresponsible act" ahead of a U.N. Security Council meeting on the issue on Wednesday.
North Korea has failed in five attempts to launch the inter-mediate range missiles, which theoretically have the range to reach any part of Japan and the U.S. territory of Guam. South Korea said Washington and Seoul were analyzing whether the sixth missile launch was successful or not.
Japan and South Korea said the missile flew at a height of 1,000 kilometers in a distance of 400 kilometers off its east coast. Experts said North Korea deliberately raised the angle of the launch to avoid hitting any territory of Japan.
North Korea is believed to have up to 30 Musudan missiles, according to South Korean media, which officials said were first deployed around 2007, although the North had never attempted to test-fire them until this year.
(Reporting by Jack Kim and Ju-min Park; Editing by Toni Reinhold)
Related
Before You Go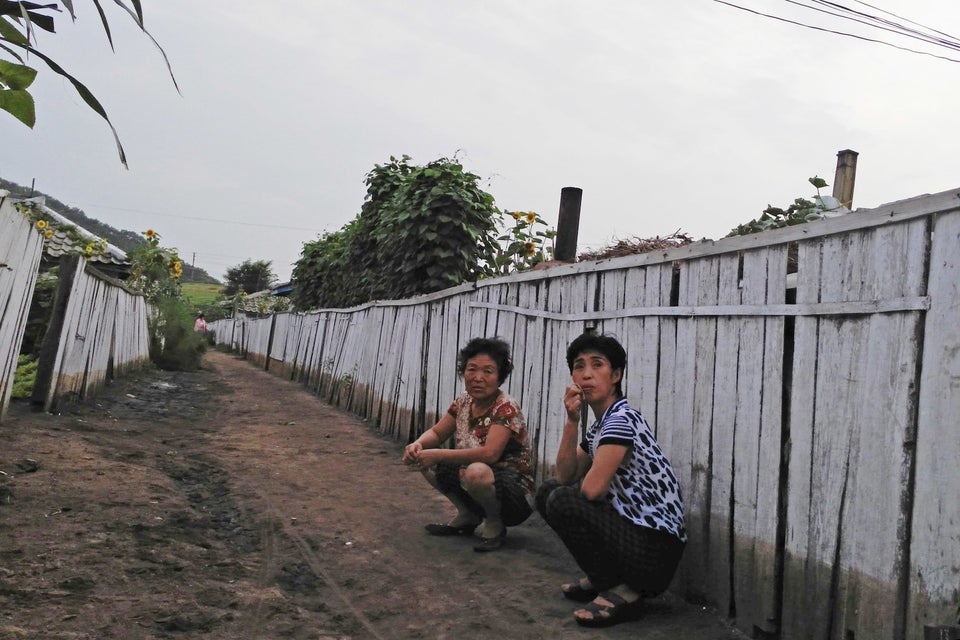 Secret Photos Show The Real North Korea
Popular in the Community