In Midtown Manhattan, in a building that also hosts a dermatologist, a sports medicine doctor and a package tour operator, two North Korean diplomats run a backchannel line of communication to U.S. officials in Washington.
The office, known as the "New York channel," is technically part of the North Korean mission to the United Nations; in the 1990s, during the height of its use, it functioned almost as a de facto embassy. Today, as President Donald Trump and North Korean leader Kim Jong Un trade personal insults and threats of war, it's more like a mailbox that each side occasionally uses to pass along messages.
But as the bluster between Trump and Kim escalates, there are signs that officials in both countries see a need to talk to avert a nuclear standoff. And although the New York channel is relatively quiet for now, it could become central to avoiding a military confrontation between the U.S. and North Korea — as soon as both sides are ready to use it effectively.
These days, the two North Koreans charged with operating the New York channel are Pak Song Il, the ambassador for American affairs at the North Korean mission to the U.N., and his deputy, Kwon Jong Gun.
They usually work in tandem, in part to prevent defection. They meet regularly with so-called "Track II" diplomats — private individuals from the U.S. side who engage in unofficial talks with North Korean government officials — and occasionally with U.S. government officials. They sometimes help arrange limited media tours to North Korea, although they did not respond to multiple interview requests from HuffPost.
There's a Hallmark store on the ground floor of the building, which also hosts diplomats and officials from Barbados, Bangladesh, Nepal, Croatia, Angola, Peru, Madagascar, Syria and Spain's Basque region.
"Everybody knows they're here," said KJ Singh, the manager of the Hallmark, said of the North Korean U.N. mission. Whenever Kim says something controversial, reporters from Korean or Japanese news outlets gather outside, Singh said.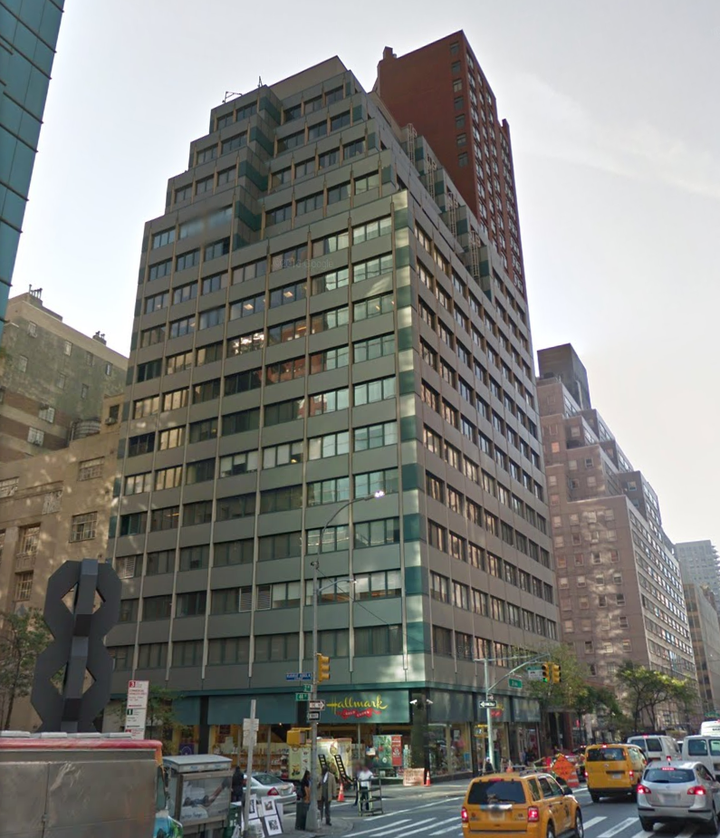 Pak, who held another position at the U.N. before returning to serve in his current role, is a familiar face to U.S. officials and Track II diplomats. He was previously a researcher at the Institute for Disarmament and Peace, an organization linked to North Korea's Foreign Ministry that participates in international summits with American academics and government officials.
The North Korean diplomats in New York don't imitate the bombastic rhetoric of their boss back home, according to several Track II diplomats who have met with them.
"They don't engage in propaganda, they don't bang on the table, they don't engage in threats," said Robert Carlin, who was the chief of the Northeast Asia Division in the State Department's intelligence bureau from 1989 to 2002. "Their job is to figure out how to engage the United States."
"Even when the message is not a good one, my experience with this current team is that it's done in a measured fashion. They make their points and then they move on," said Evans Revere, the former head of Korean affairs at the State Department, who still meets with the North Koreans in New York as a private citizen.
"They don't engage in propaganda, they don't bang on the table, they don't engage in threats. Their job is to figure out how to engage the United States."
The history of the New York channel shows its potential for diplomatic breakthroughs. For decades after the armistice that ended the Korean War, North Korean and American diplomats met on an "episodic and ad hoc" basis, Carlin said.
But in June 1993, as the new administration of then-President Bill Clinton got its foreign policy off the ground, American and North Korean diplomats met in New York. The meeting produced a major victory: The two countries agreed that North Korea would suspend its decision to pull out of the Treaty on the Non-Proliferation of Nuclear Weapons in exchange for a promise from Washington to refrain from military intervention against the regime in Pyongyang.
Seeing the success of the New York meeting, a senior State Department diplomat who specialized in Korean affairs suggested opening a new channel between the two countries.
"No one had any objections," Carlin said. The New York channel was born, and the two countries finalized a nuclear nonproliferation deal, known as the Agreed Framework, the following year.
In the absence of diplomatic relations, the New York channel gave diplomats a way to meet without U.S. officials traveling 14 hours to Beijing. When Carlin wanted to have an informal conversation with North Korean officials, he would call the then-ambassador at the U.N. mission responsible for American affairs and invent a reason to be in New York.
"I would go up there sometimes, not officially, and say to the U.N. ambassador, 'Oh, I'm going to see a relative' — which I wasn't — but 'I'm going up to see a relative. Oh, hey, how about if we have coffee?'" Carlin recalled. "And he would know what that meant."
By 1999, Revere, who was at the State Department at the time, decided it was time to pursue better personal relations with North Korea. So when two diplomats from North Korea's U.N. mission traveled to Washington for meetings at the State Department, Revere invited them to his house in Herndon, Virginia, for a home-cooked dinner. (Revere declined to name the officials, who predated Pak and Kwon.)
"I sort of gave myself permission," said Revere, whose office was in charge of issuing waivers that allowed North Korean diplomats to travel to Washington. (The State Department restricts the domestic travel of officials from sanctioned countries like North Korea.) "I don't think you could get away with it today."
Revere's wife, who is Korean, prepared Korean food and played Korean pop music for their guests, who stayed until late into the evening, Revere recalled. The North Koreans teased Revere's wife about her musical taste, which was apparently outdated, Revere recalled.
The State Department did not respond to HuffPost's detailed list of questions, including whether State Department officials could, in fact, get away with inviting North Korean diplomats over for dinner.
U.S.-North Korean relations faced a setback when President George W. Bush came into office and declared North Korea part of the "axis of evil." The Agreed Framework collapsed in 2003.
The New York channel "pretty much dried up" under the Bush administration, Carlin said. State Department officials could no longer travel to New York on their own to meet with North Korean officials. Diplomats "had to have a [National Security Council] minder to make sure that we didn't do something terrible, like real diplomacy," Carlin said.
"I would go up there sometimes, not officially, and say ... 'I'm going up to see a relative. Oh, hey, how about if we have coffee?'"
Throughout the Obama administration era of strategic patience — a vaguely defined policy of waiting for the North Korean regime to change its calculus before committing to negotiations — the New York channel remained quiet, and was used mostly to talk about Americans imprisoned in North Korea.
Pyongyang suspended communication with Washington last July after the U.S. sanctioned Kim for human rights abuses — but the North Korean ambassador with the U.S. portfolio at the time remained in New York and continued meeting with Track II diplomats, Carlin said.
When Trump came into office in January, North Korean officials in New York signaled they were open to a fresh start with the new administration. They asked U.S. Track II diplomats how U.S. policy towards the Korean Peninsula would change under Trump.
The unofficial American envoys weren't always sure how to respond. "Everyone is still trying to figure out Mr. Trump, including us, so I'm not sure we shed a lot of light in that area," Ralph Cossa, a former assistant to the commander of the military's Pacific Command, told HuffPost.
North Korea held off on conducting missile tests from the time Trump was elected through his first several weeks in office, and looked for signs that the new American president was interested in reducing tensions. North Korean officials told Cossa that they hoped the annual large-scale joint military exercises between South Korea and the U.S. would be "toned down" this year.
"I tried to explain to them that these exercises are planned years in advance — so this wasn't the Trump administration sending you a signal by holding an annual exercise that's held every year," Cossa said. But when the exercises went on as planned in March, North Korea took it as a slight.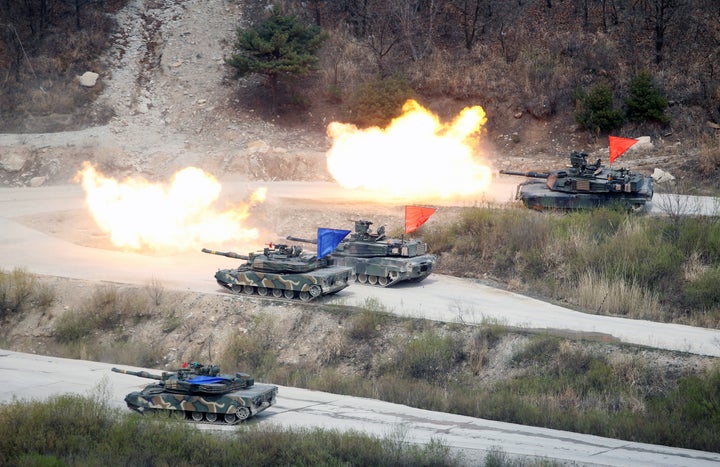 These days, the New York channel is mostly limited to meetings with Track II diplomats. Joseph Yun, the U.S. envoy for North Korea policy, is the only current American official who meets with North Koreans from the country's U.N. mission, The Associated Press reported in in August.
Negotiations between Yun and Pak led to the release of Otto Warmbier, an American college student who died shortly after North Korea allowed him to return home. But there is no indication that those talks have progressed to serious discussions about North Korea's nuclear program.
The absence of nuclear negotiations appears to have only encouraged a leap forward in North Korea's nuclear capabilities, putting the country in a better position to shape the terms of any future deal.
"The North Koreans, they know how many more tests they feel they need to hold in order to feel convinced — and believe that we're convinced — that they're capable of hitting the United States with a nuclear warhead," Cossa said. "Once they get through that, I think they'll probably turn around and say, 'Ok, now let's talk,' and essentially, then they'll try to get us to pay them to stop misbehaving."
If that time comes, the New York channel could play a key role. The North Korean diplomats there are well-suited to the task, Revere said.
"They're attempting to sell a product that no one's buying," he said. "But they do the best job."
Nick Robins-Early contributed reporting.
Popular in the Community