 By Terril Yue Jones and Sui-Lee Wee
BEIJING, May 24 (Reuters) - A North Korean envoy told China's president on Friday that his reclusive country was willing to take "positive actions" to ensure peace and stability on the Korean peninsula, as China steps up diplomatic efforts to bring Pyongyang back to talks.
Choe Ryong-hae, a special envoy of North Korean leader Kim Jong-un, met Chinese officials, including President Xi Jinping, in the highest-ranking visit by an official from Pyongyang in about six months. But Choe made no new offer to abandon the North Korea's nuclear programme.
Chinese state media said Choe presented a hand-written letter from Kim to Xi at Beijing's Great Hall of the People. Media provided no details of its contents.
"North Korea is willing to make joint efforts with all parties to appropriately resolve related issues through multilateral dialogue and consultations like the six-party talks, and maintain peace and stability on the peninsula," the official Xinhua news service cited Choe as telling Xi.
"To this end, North Korea is willing to take positive actions," Choe added.
Xi told Choe that the denuclearisation of the peninsula was an aspiration of all peoples and an inevitable trend, saying problems should be resolved through talks.
"China hopes all sides exercise calm and restraint, push for a lessening of tensions, restart the six-party talks process and make unremitting efforts ... for long-lasting peace and stability," Xi said.
China has repeatedly urged North Korea to return to the so-called six party talks process, aimed at denuclearisation.
The United States and its allies believe the North violated a 2005 aid-for-denuclearisation deal by conducting a nuclear test in 2006 and pursuing a uranium enrichment programme that would give it a second path to a nuclear weapon in addition to its plutonium-based programme.
The six-party aid-for-disarmament talks, involving the two Koreas, the United States, Japan, Russia and host China, collapsed in 2008 when the North walked away from the deal.
China, North Korea's only real ally, has been pushing for a return to talks after weeks of bellicose words from Pyongyang following new United Nations sanctions after the North's third nuclear test in February.
However, without an offer from North Korea to abandon its nuclear programme, talks with South Korea and the United States look unlikely.
The United States insists North Korea must take meaningful steps on denuclearisation before there can be talks.
China has looked on nervously at the ratcheting up of tension, fearful a misstep could plunge the peninsula into war which could envelop northeastern China. (Additional reporting by Megha Rajagopalan, and Ju-min Park in SEOUL; Writing by Ben Blanchard; Editing by Robert Birsel)

Support HuffPost
The Stakes Have Never Been Higher
Related
Before You Go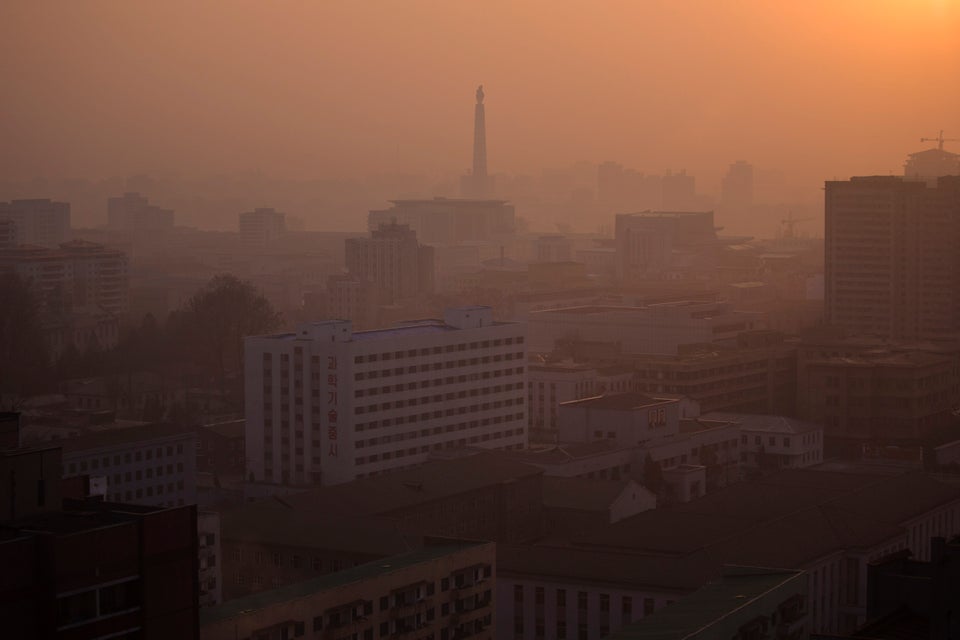 Bright Lights, Big City
Popular in the Community