Pemberton said he hopes that his pictures will inspire travelers to consider a visit to North Korea, but points out that a tourist's highly controlled view of the country is not its whole story.
"There's this big elephant in the room while you're being treated to these amazing [grand] presentations," Pemberton said, adding, "I think it's important to remember that my perspective of North Korea is only a very small sliver of what's actually happening."
Note: Technically North Korea does have television and a version of the Internet, but both physical access to the technologies and their content are extremely limited.
Want to see more? Here's a reporter's view of the North Korean countryside: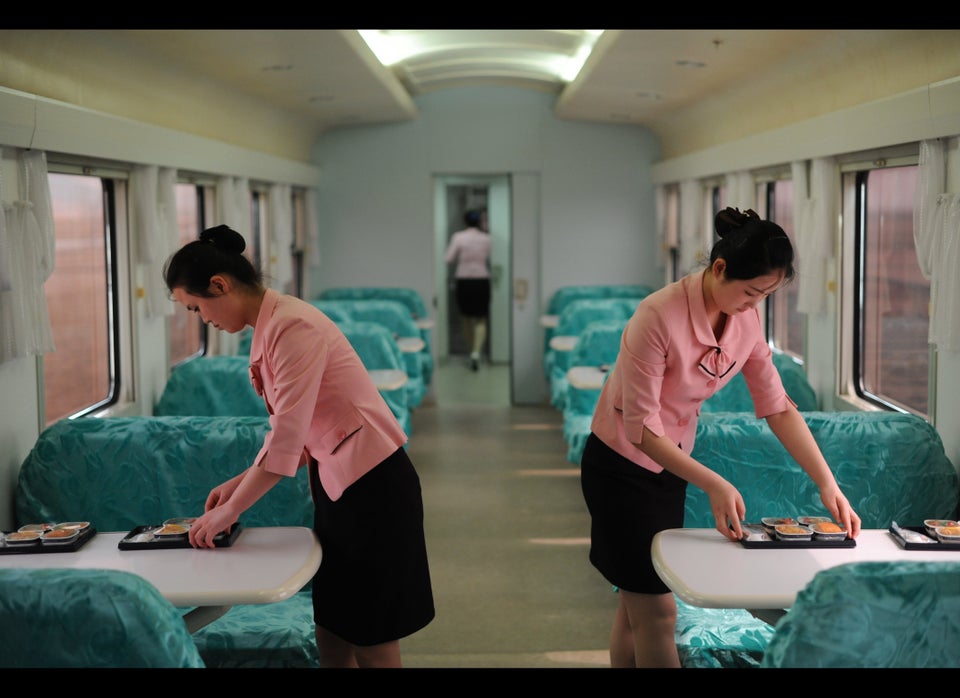 Daily Life in North Korea
Related