But you've never seen North Korea like this.
Visit the DPRK 360 map, select one of 21 locations, and watch everyday life in North Korea swirl about in crystal-clear precision. It's the best vacation you'll never actually take.
Pan's project has mesmerized viewers because of North Korea's strict visitation rules-- visitors from the U.S. must book through a sanctioned tour group and be accompanied by North Korean guides at all times.
Pan visited with a tour group, but he said the guides were completely fine with him taking photos (prior to the trip, he submitted a proposal about his project to the government). Pan told a photo blog called THEME that he expected to see labor camps or "a bunch of really, really sad people" but instead encountered scenes of bizarrely regular everyday life: "villagers dancing, kids going to school, farmers working on crops, folks fishing by the river."
The contrast between grim expectations and what he actually observed -- not to mention the brand-new tour car and top-notch food -- left Pan wondering what life is really like in the most mysterious tourist destination on Earth.
"Going there actually raised more questions than giving me answers," he told THEME. "I'm left with the nagging question… What's going on?"
More from the Hermit Kingdom: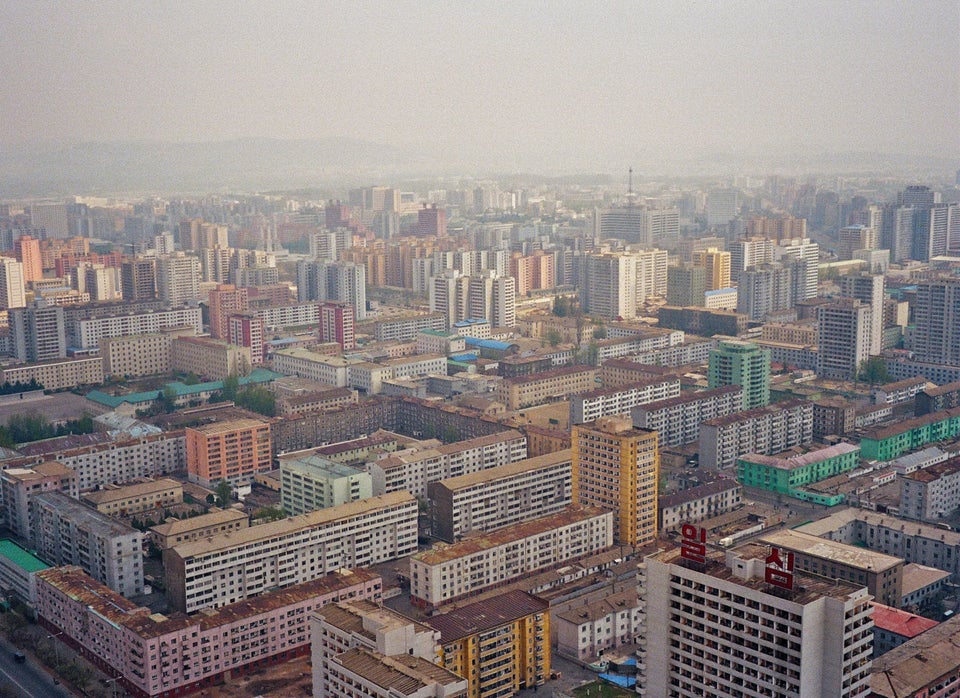 North Korea as Seen by a Tourist