You'd better watch out, you'd better cry. You'd better pout, I'm telling you why: North Korea's punishing insincere mourners, according to the Daily NK.
An anonymous source tells the Daily NK, a South Korea-based publication in opposition of the North Korean regime, that "authorities are handing down at least six months in a labor-training camp to anybody who didn't participate in the organized gatherings" to mourn the death of Supreme Leader Kim Jong Il, and to those "who did participate but didn't cry and didn't seem genuine."
Newser reports that mourners who came off as insincere have already been sent to join the 200,000 other North Koreans already in labor camps. An Amnesty International report published in May 2011 paints a dark picture of what's in store at those camps -- estimates suggest that 40 percent of inmates die of malnutrition.
The exact number of those to be sent to camps is unclear, reports the Daily Mail, but the paper estimates it could be in the thousands.
The punishment news comes shortly after an announcement Thursday that Kim Jong Il's embalmed remains would go on permanent display in the Kumsusan Memorial Palace in Pyongyang, the Associated Press reports, just as his father and previous North Korean leader, Kim Il Sung, was enshrined. AP notes that along with the enshrinement, a new statue and "towers to his immortality" will be erected to salute the late Supreme Leader.
The New York Times points out that the late ruler's birthday, Feb. 16, will be recognized as "the Day of the Lodestar." North Korean state media had used the term "lodestar" in reference to Kim Jong Il, as well as for the name of long-range rockets the country tested in 1998 and 2009, the NYT reports.
Since Kim Jong Il's death announcement on Dec. 19, his son and successor, Kim Jong Un, has made a significant push to establish himself as the reincarnation of his grandfather and North Korea's founder, Kim Il Sung, AP reports. The Daily NK's anonymous source also told the publication that "Every day from 7am until 7pm they have vehicles for broadcast propaganda parked on busy roads full of people going to and from work, noisily working to proclaim Kim Jong Un's greatness."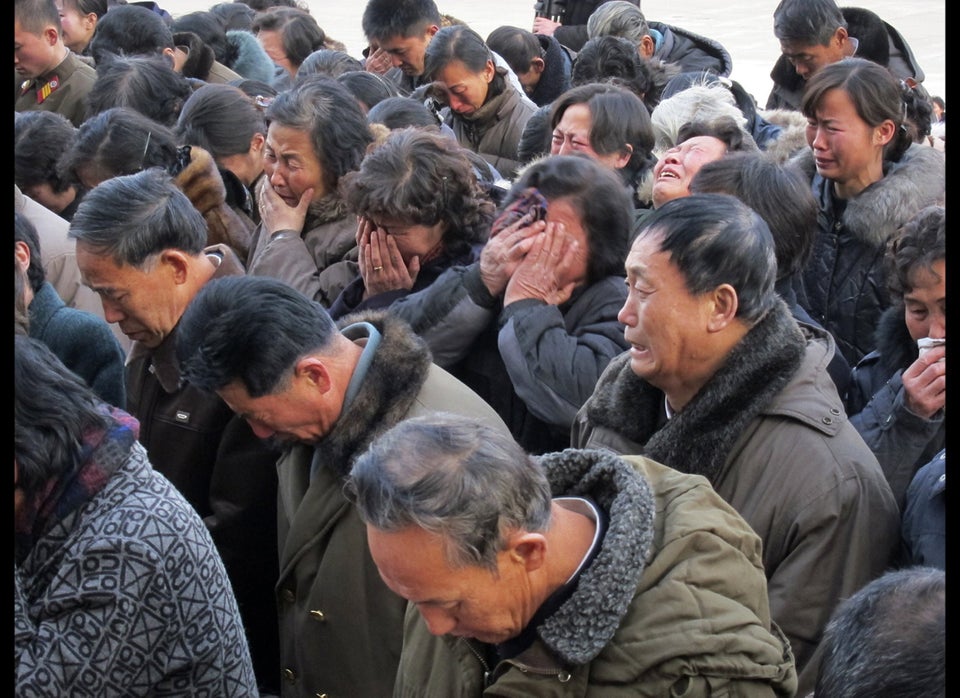 North Koreans Mourn
Related
Popular in the Community