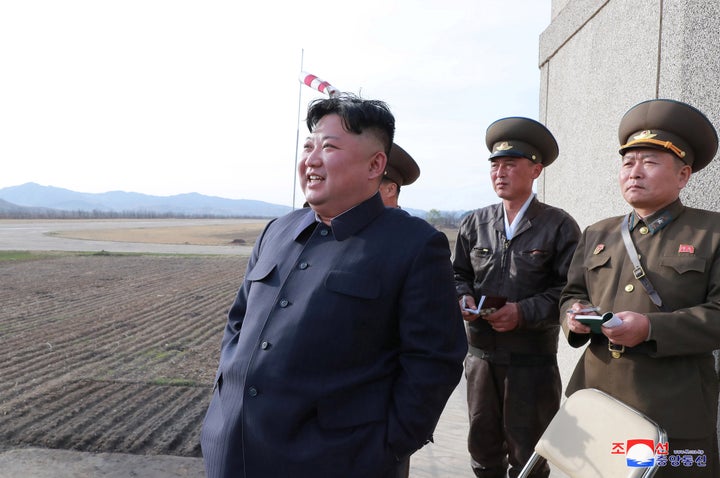 Pyongyang's Korean Central News Agency said the country's leader, Kim Jong Un, oversaw the testing of the weapon this week. It's unclear what type of weapon it is, but KCNA said it had a "powerful warhead" and a "peculiar mode of guiding flight," according to Yonhap News.
"The completion of the development of the weapon system serves as an event of very weighty significance in increasing the combat power," Kim reportedly said through KCNA.
Experts said the phrasing of KCNA's statement appears to show that the weapon was not a long-range missile and that if a missile had been fired the American military would have already known. An American defense official told CNN that no missile launch had been detected by U.S. Strategic Command.
North Korea has held to its 2018 pledge to stop tests of long-range missiles capable of carrying a nuclear weapon and has not conducted such a launch since November 2017. The move came amid an unprecedented effort by Kim to engage with President Donald Trump and South Korean President Moon Jae-in, while at the same time garnering an international stage for his regime during a series of high-profile summits.
Trump has repeatedly touted his administration's efforts to rein in the North's missile program, saying he "fell in love" with Kim after their first meeting. Their most recent summit in Vietnam ended abruptly in February, however, with no new nuclear deal in place.
Kim alluded last week that any further breakdown in negotiations with the United States could inflame diplomatic tension again. He told KCNA that he would wait until the "end of this year" for the U.S. to "approach us" with a new strategy on nuclear negotiations.
Trump said on Twitter after the comments that he still believed his relationship with Kim was "very good" and that "perhaps the term excellent would be even more accurate."
"I look forward to the day, which could be soon, when Nuclear Weapons and Sanctions can be removed, and then watching North Korea become one of the most successful nations of the World!" the president wrote.
Popular in the Community