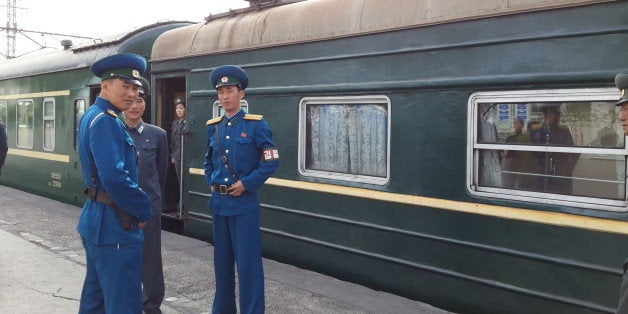 A Beijing-based, British-run tour company is offering a new perspective on the hermit kingdom of North Korea with an unprecedented train tour.
Tourism in North Korea is strictly controlled, but the tour is open to citizens of all nationalities -- except for South Koreans -- according to Koryo Tours' website. The tour costs 2,890 euros, or about $3,200, and enables visitors to travel on vintage trains from the 1970s with dining cars.
Traveling by train lets visitors "see parts of the country formerly invisible to foreign eyes," Simon Cockerell, who works for the tour company, told The Huffington Post in an email.
The tour will take place in October and will take tourists to destinations beyond the capital of Pyongyang, such as Mount Myohyang and the maritime city of Chongjin.
Those who take the trip cannot venture out without a guide, take photos freely or criticize the North Korean government. The tour company also advises against trying to "liberate" the minds of North Koreans.
The U.S. does not have an embassy in North Korea and advises against travel there. "Do not assume that joining a group tour or using a tour guide will prevent North Korean authorities from detaining you or arresting you," the State Department advises.