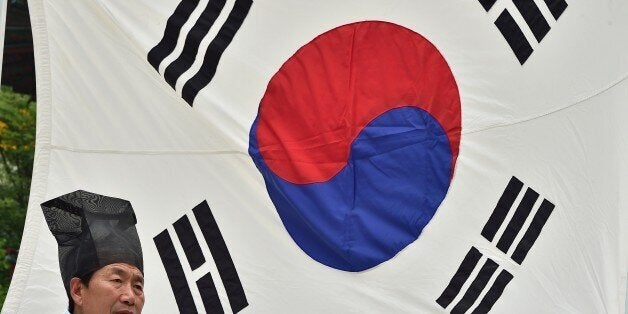 Yeonmi Park's childhood reads like the kind of fiction best-suited for sadists, marked by starvation, the execution of a friend's mother, the imprisonment of her father, human trafficking, and chronic sexual violence.
Her story is also a tale of triumph--of a victory as formidable as the darkness that threatens to tamp it out forever. It is not a tale of good conquering evil--for the evil still thrives, with North Korea a prison kingdom of the first degree. But it is a story that reminds us of the strength of the human spirit.
A refugee of Kim Jong-Il's regime, Yeonmi Park has become an unlikely mouthpiece for the 25 million living on the very edge, in a place shrouded in darkness--literal and metaphysical. It is a nation predicated on fear, misinformation, and torture; a place that asks its citizens for absolute devotion, even as it executes them indiscriminately.
Yeonmi, although just 13 years old when she fled and a mere 22 years old now, is a testament to an archetypal--if rare--act: it is sometimes better to to spit in the face of death than suffer at the hands of crippling oppression.
And the oppression she faced growing up in North Korea was absolute. Park describes a fear that plagued and formed her childhood. Kim Jong Il--the Dear Leader--was literally everywhere, a God-like figure whose minions were not only ubiquitous, but omniscient. The walls, trees, and the mice--every facet of Yeonmi's world--all served the regime. She tried desperately to negate even her thoughts; she believed he could hear inside her head.
Born in the wake of the Soviet Union collapse and consequent famine in North Korea, Yeonmi faced hardships beyond this brutal mind control. The daughter of a once-successful civil servant for the ruling Working Party, Yeonmi adored her father, who was sentenced to 17 years in a labor camp for smuggling metal to feed his starving family. There he was tortured and fell ill under the harsh conditions; meanwhile Yeonmi, her mother, and her sister were relegated to the margins of society as a part of her father's punishment.
At times subsisting on insects and grass, the family decided they had to leave--or perish. Eunmi, Yeonmi's older sister, snapped first and fled north. Her mother and Yeonmi followed suit when Yeonmi was 13. What they hoped would be their path to freedom, quickly proved to be another two-year chapter of degradation and suffering. Trafficked upon entering China, Yeonmi's mother sacrificed herself to prevent her daughter from being raped, and was in turn violated in front of her child. Both members of the family were sold; Yeonmi was purchased for $260.
Essentially functioning as a sex slave, Yeonmi said she cried every day. Her captor, however, ultimately released them, but only after her father rejoined she and her mother in China; he died soon after from untreated colon cancer.
In the wake of this tragedy, Yeonmi and her mother set out again for freedom--this time traversing the Gobi Desert on foot in frigid temperatures, with only the stars to guide them. Both carried knives to use on themselves if they were captured, resigned to suicide rather than facing repatriation.
The Establishment sat down with Yeonmi to discuss her newfound activism and the painful realities of penning her memoir. In person, she is a portrait of grace and composure, possessing a preternatural wisdom for any 22 year old. Commenting on her international book tour, she says that airplanes have become her home, as she releases a sunny, signature giggle that utterly belies her sordid past.
Here she recounts life in North Korea, the actualities of facing famine, and our role in combating this nation's heinous fascism:
Elaborating on the plight of her fellow North Koreans and the global community's obligation to them, she becomes quietly insistent:
"These people, they don't even know they have rights and I think it should be stopped. If we allow this to happen, it makes us less human, that's what I believe. We have to fight, we have to educate the public, we have to tell their story, we have to ask North Korea to stop killing its own people, and we have to tell China that they cannot send these refugees back to their country--they are actually committing a crime by this; they're helping North Korea and killing these people."
This feeling that an entire nation's suffering was being ignored by the outside world is what propelled Yeonmi's activism. Despite coming face to face with perhaps the darkest realization of all--the evil humans are capable of doing to one another--Yeonmi insists she still has faith in humanity.
At the close of our interview, we ask Yeonmi if she enjoys writing--could we look forward to more powerful books from her?
"Yes, I like writing," she tells us. "But I think I am done with my story. I want to write some happy books, some victorious books in the future--of the regime falling," she says with a smile.
Hope, unbelievably, is something Yeonmi really doesn't have a shortage of.
Other recent stories include:
Related
Popular in the Community