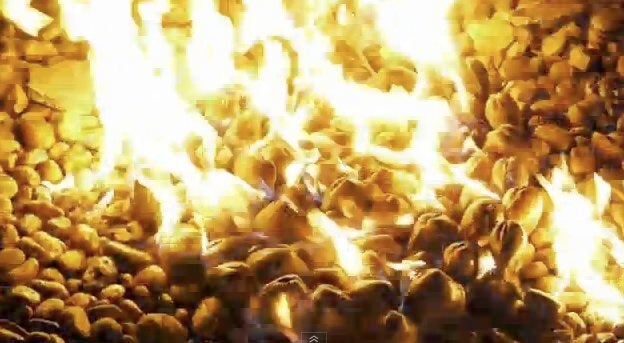 Not too much is known about the food culture of North Korea, but the video below would be fascinating no matter which country it came from. As Bon Appetit put it, it's nothing more than a "good old-fashioned gasoline clambake."
Kuzo, a Japanese traveler, participated in this clam-and-gas extravaganza on a recent visit to North Korea. For one, Kuzo explains that these clams carry no trace of gasoline and are, in fact, "rather tasty." The clams are roasted for five minutes -- or until the fire burns out -- using two 500mL bottles of gasoline. He describes the taste:
Contrary to expectations, the clams were incredibly delicious! I was convinced they would stink like gasoline and be inedible, but they were among some of the best clams I've ever had. They smelled nothing of gas and you could actually taste how fresh they were. They did seem a little undercooked though...
Read more details about the clams and see some great photos over at Rocket News 24.
Related