It's no mystery why North Korea is known as the Hermit Kingdom. The government, officially called the Democratic People's Republic of Korea, relies on a combination of isolation and propaganda to communicate its image to its citizens and the world. Because it's so hard to get into, chances are we in the west won't get to see the "real" North Korea in person any time soon.
But an exhibition at the Museum of Contemporary Photography at Columbia College Chicago, called "North Korean Perspectives," attempts to pull the veil back, revealing a juxtaposition between images put out by the North Korean government with those captured by 12 photojournalists and artists who are attempting to present alternative points of view.
The exhibit features documentary and interpretive work, in some cases using little-altered material handed out by the DPRK to show that whatever truth we see in a destination belongs fully in the eye of the beholder.
"We have to try and make up our own minds about a country eager to do that for us," Marc Prüst, the show's curator, wrote in an essay about the show. "A photograph can be a vehicle for a lie, but change the context of that picture, and it can reveal something of the truth it wants to hide."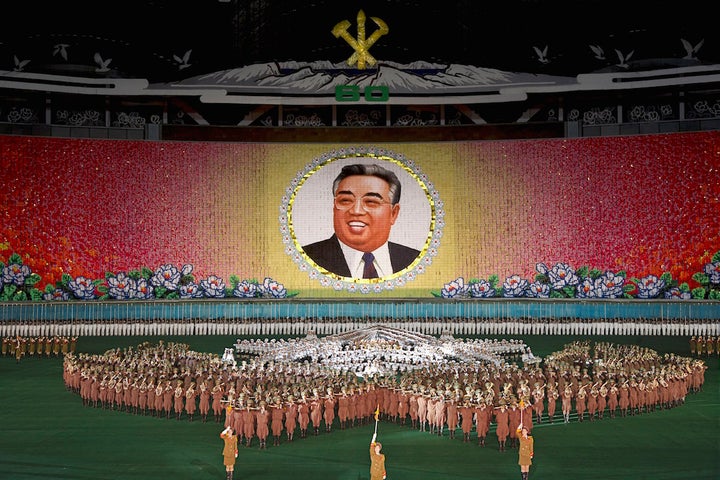 Philippe Chancel, "Arirang (North Korea) May Day Stadium," Pyongyang, 2006
Prüst told The Huffington Post that the exhibition doesn't seek to find the real North Korea. "If anything, this collection of images hopefully points out that there is not one truth that can be found or identified through photography," he said.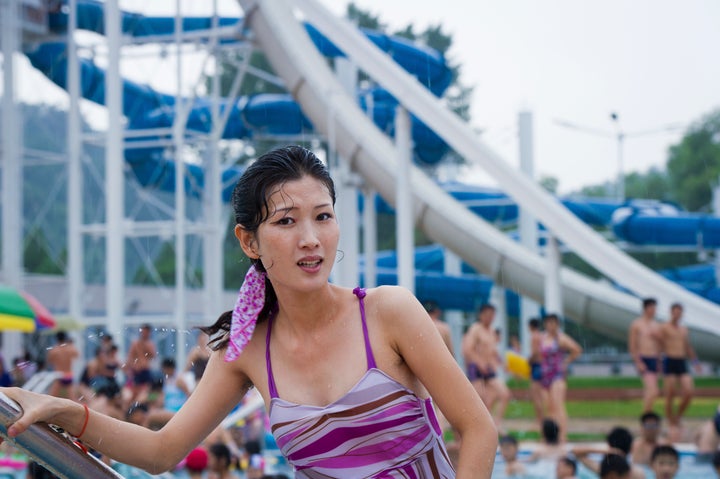 Ari Hatsuzawa, "Outdoor pool in Pyongyang, construction finished in 2012," 2012
Instead of verisimilitude, he said, it's the opinion that comes through: "I do not think one could hope to show a reality of any place, least of all through photography," he said, adding that truth and reality are "just too complex to be shown through photographs. But photographs can show a version of the truth, an opinion, a point of view... [And] because it is possible to voice an opinion through photographs, we might have to question photographs, not in the sense of how truthful they are, but by thinking about the context in which they are shown."
In other words, no matter what DPRK officials tell us about their country, we'll never know the true North Korea, just as we can never know any one true America.
"North Korean Perspectives" is on view through October 4, 2015. Check out some images from the show below.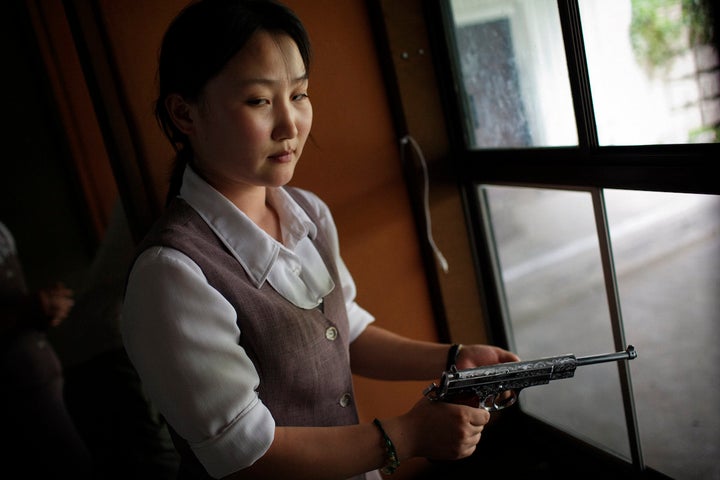 Tomas van Houtryve, "A North Korean woman loads a pistol for firing practice in Pyongyang, North Korea," 2007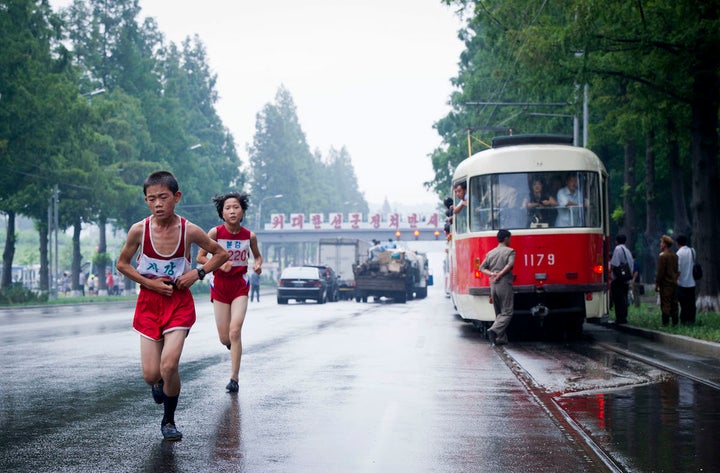 Ari Hatsuzawa, "Pyongyang City Marathon," 2012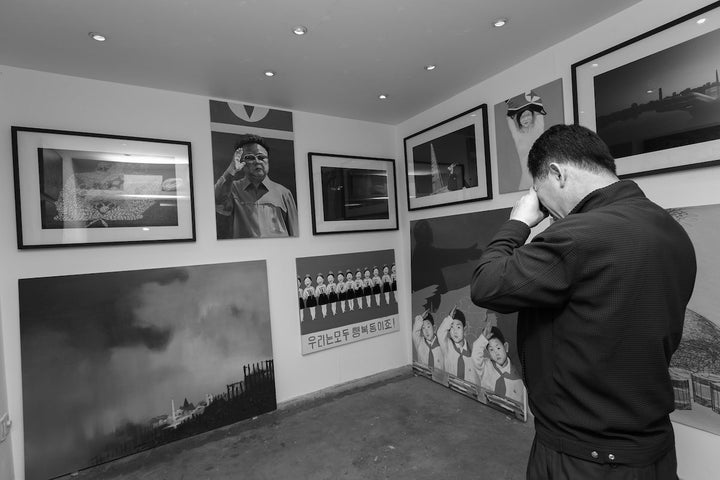 Suntag Noh, "Hogism Art Gallery in Seoul," 2007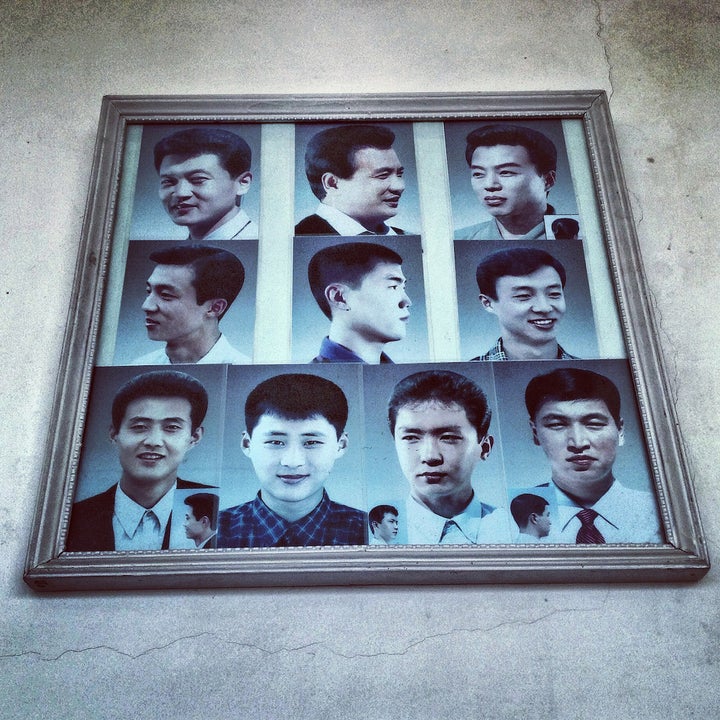 David Guttenfelder, "Example haircuts on display at a barbershop in #Pyongyang," 2013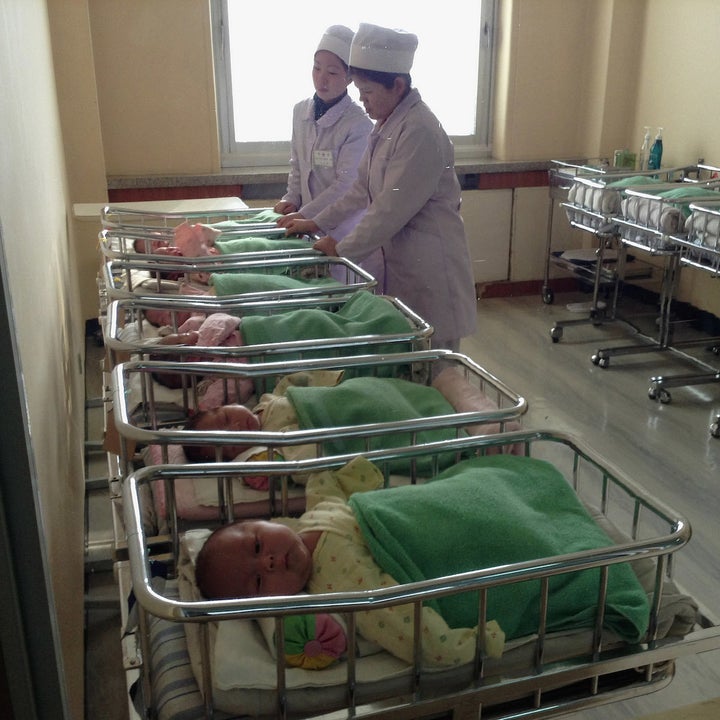 David Guttenfelder, "North Korean babies rest in a row of cribs at the #Pyongyang Maternity Hospital," 2013

Pierre Bessard, "Pyongyang," 2000

Pierre Bessard, "Workers in the Number 1 Glass Factory in Pyongyang," 2001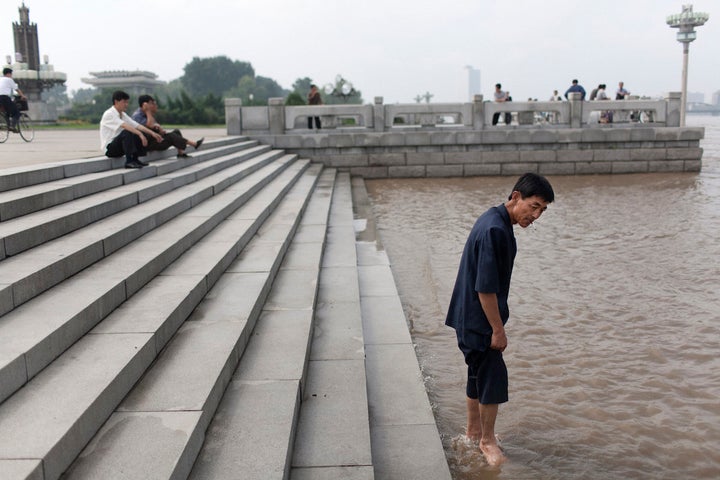 Tomas van Houtryve, "A man wades into the Tae Dong river where banks are flooded high above the normal water level in Pyongyang, North Korea," 2007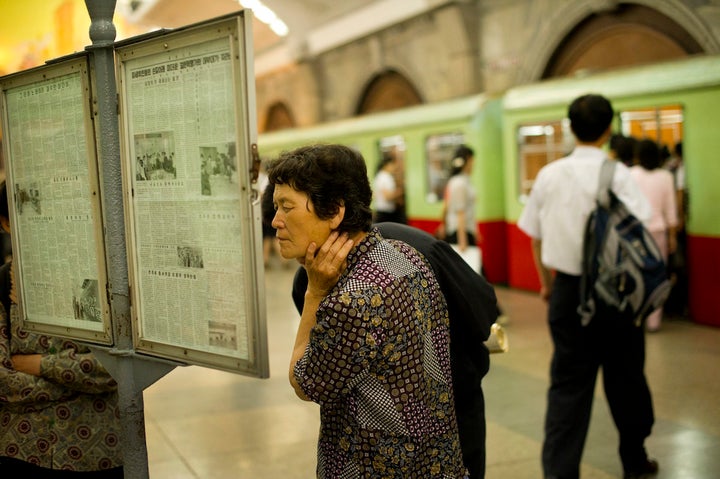 Ari Hatsuzawa, "Platform of the Pyongyang City Subway," 2011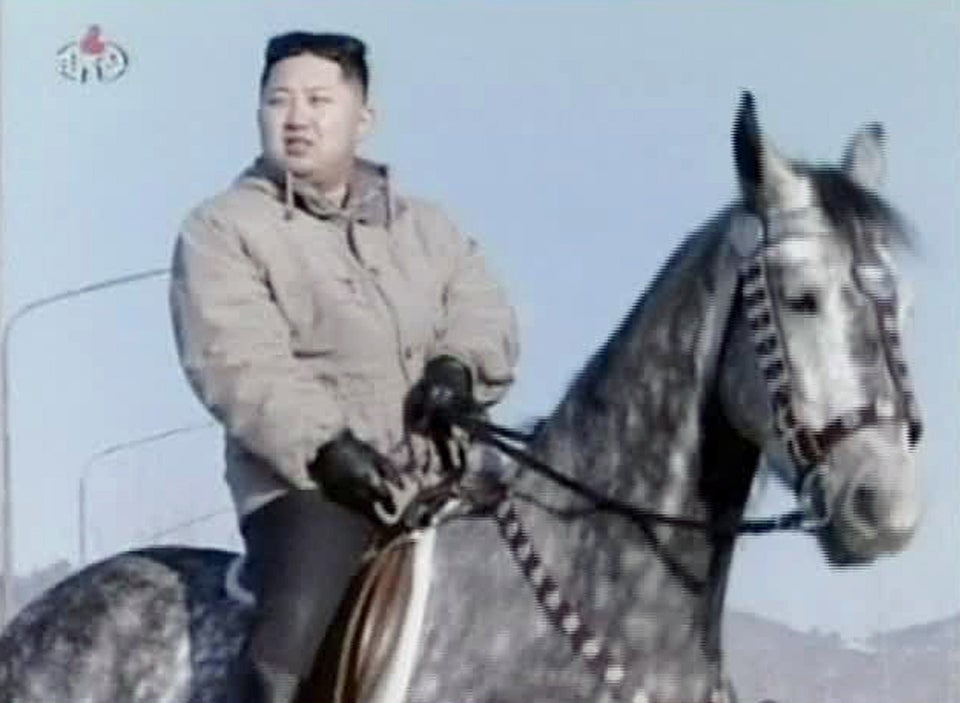 Kim Jong-Un: North Korea's Mysterious Master