The massive Ryugyong Hotel, which towers over the North Korean capital of Pyongyang, has long been symbolic for all the wrong reasons. Built from 1987-1992, the monument was left unfinished at the end of the Cold War and languished for a decade and a half as a testament to the country's extravagant patriotic spending. Its planned seven revolving restaurants never even moved.
Now, after Egyptian conglomerate Orascom Group restarted construction on the pyramidal structure, the Ryugyong could become a symbol of even greater extravagance. Orascom has played a major role in the construction of North Korea's mobile telephone network, as well as that of Iraq's post-Saddam Coalition Provisional Authority. Both projects have met with skepticism from Western sources.
The overwhelming walls of grey glass that have gone up over the building's empty shell are no help to the perception that the renovation may be another waste of money for the impoverished country. The Independent quotes Lee Sang Jun, a professor of architecture at Yonsei University in Seoul, South Korea, who said, "It is not a beautiful design. It carries little iconic or monumental significance, but sheer muscular and massive presence."
Officials in North Korea and investors from Orascom will be hoping the building--which will be topped with an Orascom antenna, will help spearhead the nation's economic growth and symbolize recent communications infrastructure improvements. As Chief Operating Officer Khaled Bichara told the BBC, "it's word of mouth advertising for us, it builds good rapport with the people - on its own it's a great symbol, one which cements our investment."
View the transformation of the hotel's exterior in the slideshow below.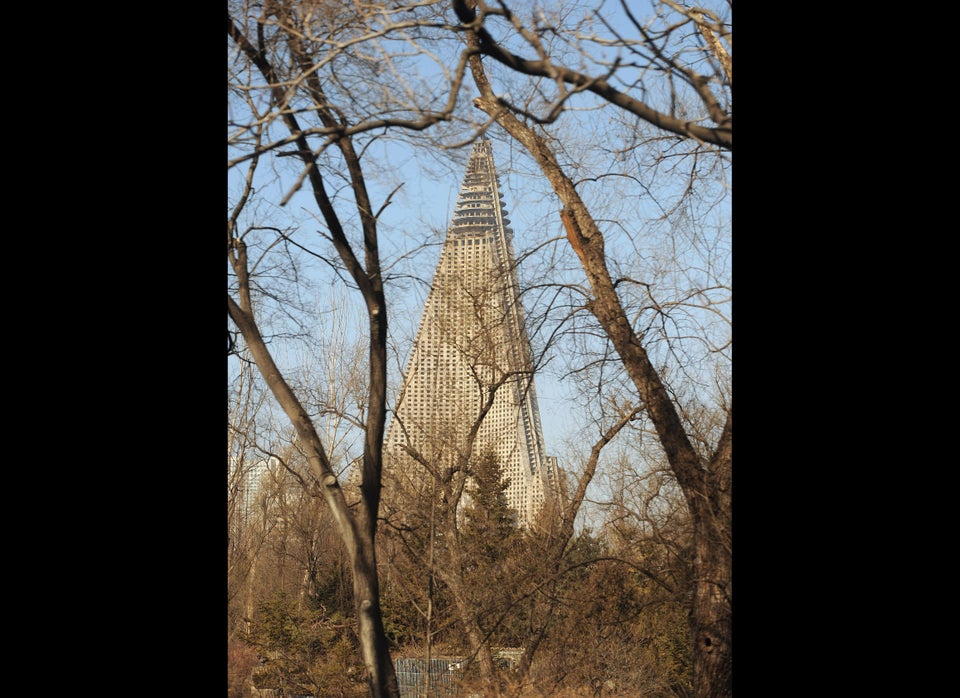 Related
Popular in the Community