Vacation bliss has spread from South Beach, the old standby, to northern neighborhoods. Above 90th Street and Collins Avenue, it's less traveled, adult friendly and minus what those locals call "the chaos of South Beach." There are two distinct beach towns that are worth a visit: 1. Bal Harbour, home to the chic Bal Harbour Shops, lush hotels and an upscale crowd. 2. Sunny Isles Beach, a more middle-class experience, family friendly and an adult-happy alternative. Both are off the hyper-tourist path.
The village of Bal Harbour is a 200+ acre stretch of land that lines both sides of Collins Avenue, the street that runs parallel to the Miami coast. Its boundaries go from 90th Street to 97th Street, and across from the Intracoastal Waterway to the Atlantic Ocean. During World War II this parcel of land was used to train troops and also functioned as a Prisoner of War Camp. In 1946 the Village of Bal Harbour was incorporated, a yacht basin and seawall were constructed and swampland filled. The town's portion of Collins Avenue was redesigned with four lanes, then six lanes and a garden median separating them.
L.A. has Rodeo Drive. New York City has Fifth and Madison Avenues. For Miami, all the chicest, trendy stores are quartered in the Bal Harbour Shops mall. Drive into the lot and you'll park next to Range Rovers and Bentleys. What stands out on the ground level is the Italian restaurant Carpaccio. Walk into the entrance of the three-story shopping area and you'll see high-end store after high-end store. For fine leather goods, there's Bottega Veneta; Jewelry, Bulgari, Tiffany and Harry Winston; Stylish clothes, Dolce & Gabbana and Ermenegildo Zegna; Shoes, Gucci, Salvatore Ferragamo and Jimmy Choo; Haute couture, Stella McCartney, Versace and Valentino. Neiman Marcus and Sakes Fifth Avenue anchor these smaller stores. The biggest difference between Bal Harbour and Rodeo Drive and Madison Avenue is that these shops are not crowded, the sales people tend to be surprisingly friendly and everything is in 5 minutes walking distance.
One mile north of the shops, at the base of the Haulover Bridge, sits the stately Ritz-Carlton Bal Harbour, Miami. It's off Collins Avenue and secluded. The interior lobby, accented in natural wood and earth tones, leads to several elevator banks that take you up to studios or floor-through suites with floor-to-ceiling windows. In the suites, the foyers are the size of boutique hotel rooms, the living rooms include full kitchens plus leather furniture, and en suite bathrooms with slipper tubs and separate large showers complement the bedrooms.
Start the day with the American Breakfast (fresh eggs, peewee potatoes, chicken sausage, fresh fruit and pastries) at the Bistro Bal Harbour. Migrate down to the semi-circle, heated outdoor swimming pool for a morning swim. Then head out to the wide beach. As the hotel is on a peninsula, there is very little foot traffic on this stretch of the shore. Lounge chairs and umbrellas are for guests, who view the Atlantic Ocean, yachts coming through the waterway or the fishing pier that jets out into the sea. Lots of hotel vacation brochures promise a tranquil atmosphere and precision service. This is one of the few in Miami that delivers it.
Lunch at the Pool Bar & Grill should include the Red Quinoa Salad (Romaine Lettuce, Quinoa, Red Onion, Carrots, Celery, Red Bell Peppers, Edamame, Soy-Mustard Dressing) topped with shrimp or the more hearty Skirt Steak & Yucca Fritters (with Cuban Garlic Sauce). Head back to the beach, then later in the day after you've worked out in the gym, try the Exhale Mindbody Spa. The treatments run from acupuncture to scrubs. Exhale is also known for Core Fusion, Yoga and Private Training. If you choose a massage, note that Swedish, Sports, Deep and all pressures in-between are yours for the asking.
For dinner, dining out in Bal Harbour has its attractive points. But if you are on a honeymoon, anniversary vacation or just trying to re-establish the intimacy in your relationship, why leave the Ritz? Indoor or terrace dinners at Bistro Bal Harbour include local ingredients, more than 60 wines and local craft beers and a privacy that is beyond romantic. Start with Florida Corn Chowder soup (mussels, clams, chorizo); move on to the Red Snapper (whole three-pound fish) with a side of sautéed mushrooms and grilled asparagus. Key Lime Pie (ice cream with a fired meringue top and graham cracker crumbs) should end the night.
The Haulover Bridge, completed in 1925, connects Bal Harbour to the 2.26-square mile tract called Sunny Isles Beach, which runs on both sides of Collins Avenue from 158th Street up to 201st Street, and between the Intracoastal Waterway and the Atlantic Ocean. In this oceanfront town of 20,000 people, beachfront motels/hotels from the 1950s sit side by side with new luxury high-rise condominiums and elegant hotels that dot the shoreline.
In and Around Sunny Isles Beach
Charter boats docked along the Intracoastal Waterway at Haulover Beach Park offer deep-sea fishing, and nude sunbathers line the shore. Haulover's nine-hole par 3 golf course and tennis courts beckon sports enthusiasts. If you want to see how the locals spend their leisure time, trek over to Oleta River State Park for the mountain bike trails, kayaking, canoeing and family-friendly picnic pavilions.
Free shuttle-bus service takes you to the Aventura Mall (19501 Biscayne Blvd.), a short ride across the Lehman Causeway, where you'll find Bloomingdale's, J.C. Penney, Macy's, Nordstrom's, an Apple store and a 25-screen multiplex.
At 160th Street and Collins, sandwiched in-between two new towers is the eight-story Newport Beachside Hotel & Resort. It's the oldest hotel in Sunny Isles Beach, a moderately priced resort hotel that appeals to families, singles and all kinds of couples who are commonly called D.I.N.K.s (Double Income No Kids). In the winter months, 75% of the guests are from the U.S. and Canada. In the summer months, 60% are from South America (Colombia, Argentina).
The Newport wears its age well. It sits on a nice stretch of beach, which is distinguished by the Newport Pier, a fishing pier that jets out 700 feet into the ocean. It was largely destroyed during the volatile hurricane season of 2005, but the hotel helped to restore it, changing the wood surface to cement. It's a public structure but occasionally the resort will have it closed for a wedding.
The oblong and not-too-tall hotel has 339 rooms and 20 of them are two-bedroom suites. Nearly every room has a side or front view of the Atlantic Ocean. The pool area bustles with kids and sun worshippers. The beach attracts bodies soaking up the rays.
A lower level of the hotel has a gym, a laundromat and the Aveda Seven Seas Spa & Salon. The Aveda has nine fully-equipped treatment rooms, four for couples, along with men and women's locker rooms with showers and steam rooms. Choose from a romantic couples massage that includes a poolside lunch, or a Spa Day package featuring a massage, facial, complimentary glass of bubbly and a beachside Tiki hut for the day.
The resort's main 3200-square foot restaurant, Kitchen 305, serves up a variety of cuisines, but is most famous for its "Lobster Madness Wednesdays." This popular event draws faithful crowds that savor the All You Can Eat Fresh, Whole, Maine Lobster, for just $45.00.
The dining in Sunny Isles Beach is not generally the kind of high-end experience vacationers can enjoy in South Beach, Downtown Miami or Wynwood. The glaring exception is the very chic open-air seafood restaurant Lique Miami Waterfront Restaurant & Lounge, which sits on the Intracoastal Waterway at the edge of the Intracoastal mall. As you walk down the restaurant's hallway, past the counter of ice and fish, you know this will be a dining treat. There is no far wall, just a pier and waterway where yachts sail by.
Choosing an appetizer is not easy, but you must: Try the tender Crispy Grilled Mediterranean Octopus with (flash fried potatoes, garlic butter glaze and Spanish chorizo) or the delectable Rib Lamb Chops in a Blueberry Sauce. For a salad, the Artisan Romaine Lettuce (with avocado, roasted tomatoes, chipotle dressing and crispy fried prosciutto) cleans the palate. Dinner is fine when you dine on the Chilean Sea Bass (with ruffle mousse and asparagus). And if you order the Whole Grilled or Fried Yellow Tail Snapper (with charred meyer lemon) you'll see the body of the fish sculpted on your plate with its tender filets cascading on a bed of lettuce. End the night with the Bread Pudding a la Mode. Lique is one of the best dining experiences in all of Miami, and the best in Sunny Isles Beach.
For adults looking for a swank vacation, or families and D.I.N.K.s wanting a holiday away from the "chaos" of South Beach, Bal Harbour and Sunny Isles Beach Miami open up a world of possibilities.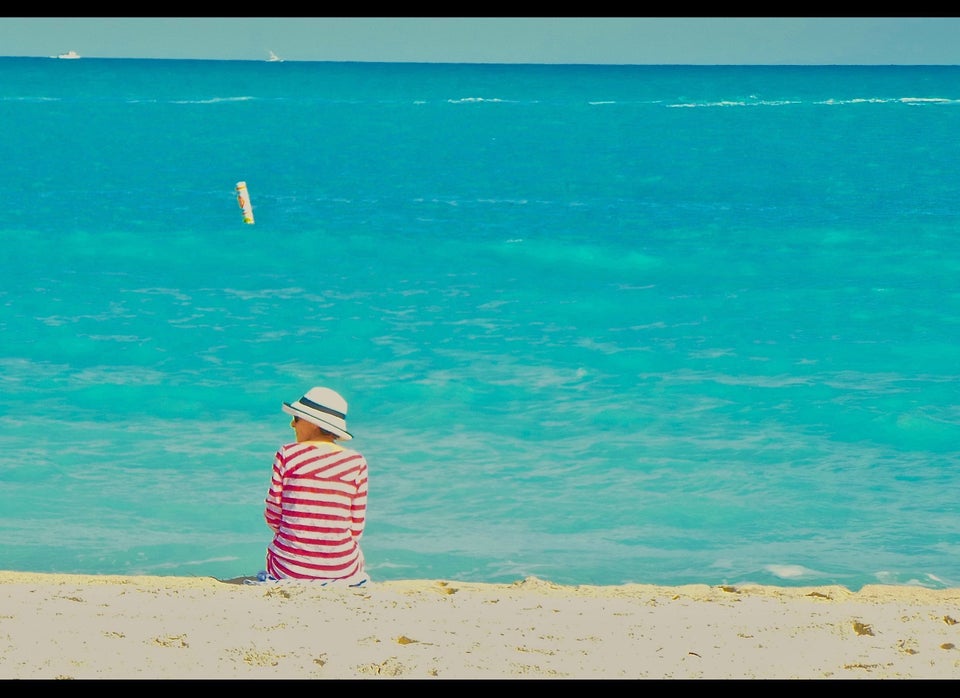 The Beach Towns of Northern Miami