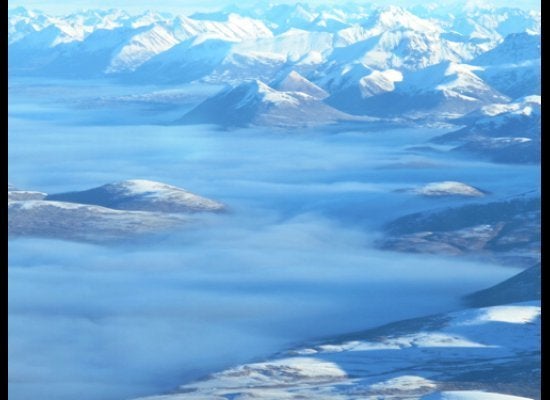 North to Alaska: Images of Election 2014 in Native Villages
"We live in very exciting times," said Togiak, Alaska, tribal administrator Clara Martin about Election 2014. She can be seen in slide 22 in the slideshow above; it was the night of November 4, and villagers were gathering for a post-election potluck celebration.
There was plenty to celebrate. Voter turnout shot up in Togiak and throughout Native Alaska this year, thanks to the increased availability of early voting, improved language assistance for traditional-language speakers and ballot measures Natives strongly supported.
Virtually everyone in Native villages like Togiak hunts, fishes and gathers to survive. Deeply concerned about defending this lifeway, Alaska Native voters came out in force. Some villages nearly doubled their numbers over the most recent presidential election, when turnout is typically highest. In a few villages, every registered voter went to the polls.
Native voters helped pass a referendum that will safeguard Bristol Bay from mining. The bay's fisheries are, taken together, a huge employer, while the bay itself is the linchpin of subsistence activities. Natives also helped elect an Alaska Native to statewide office. Byron Mallot, of Tlingit heritage, will be the state's next lieutenant governor.
"Alaska Natives protected their cultural and economic relationship to the environment," said Alaska Democratic Party communications director Zack Fields. He called Mallot's election "historic."
"After this past election, our people are walking on air," said Kim Reitmeier, who is Sugpiaq and president of ANCSA Regional Association, an organization for Native-corporation CEOs. "Native Alaska has momentum, and we're going build on it."
"We have been so remote and isolated," said Martin. "Now, it feels like someone out there is listening."
This reporting project received support from the Fund for Investigative Journalism. Text and photographs c. Stephanie Woodard.
Popular in the Community