North West's outfit for Kanye West's Adidas show was apparently bulletproof.
Kim Kardashian shared a photo of her daughter from the debut of West's Adidas collaboration at New York Fashion Week Thursday. In the photo, the 1-year-old wears a top designed by her famous father.
"Look at my little cutie!!! #DaddysMuse #BabyYeezyBulletProofVest," Kardashian, who wore a camouflage jacket and a bodysuit to the event, wrote on Instagram Monday:
At least one of the models also wore the vest in West's show: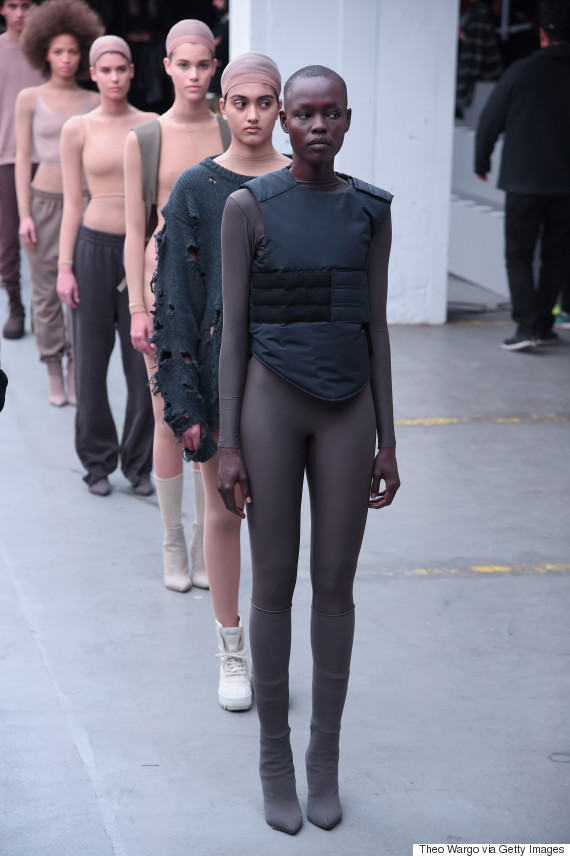 West's collection for Adidas includes sneakers and athletic clothing. His intent for the line was to bring integrity to design on a mass scale.
"Adidas is the perfect place to be," he told Style.com. "If someone was to say, 'Hey, do you want to go to a high-end house now?' I'd absolutely say no. I'm not trying to [sound] presumptuous, I'm just saying that if in my wildest dreams I was presented with the opportunity, I would absolutely say no at this point. Because I'm only concerned with making beautiful products available to as many people as possible … The least I could do is spend my time trying to give other people a piece of the so-called good life. Everyone should have the good life."
The Huffington Post has reached out to Adidas to see if Yeezy's vest is actually bulletproof.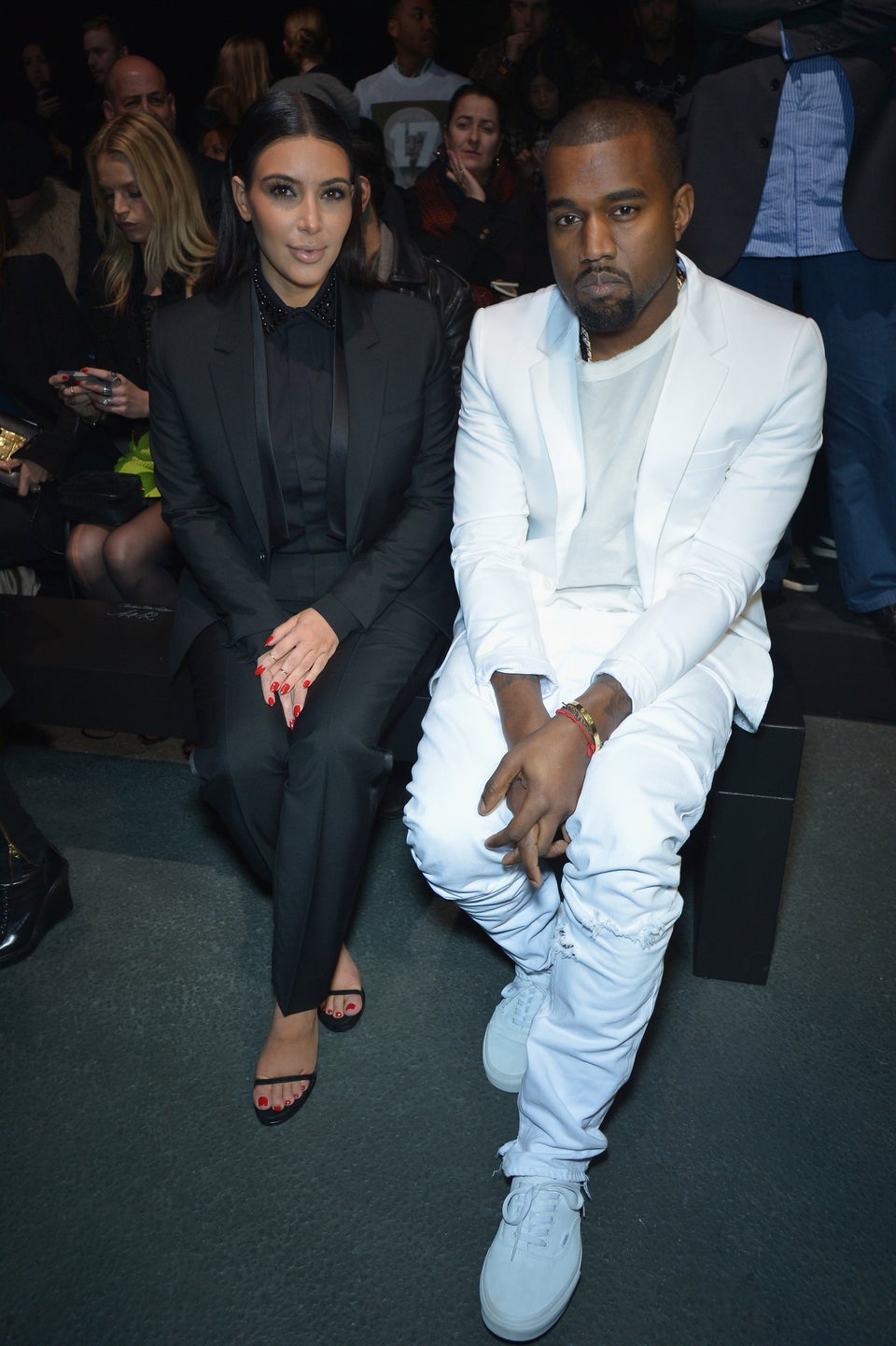 Kim Kardashian and Kanye West
Popular in the Community