Our two cruise ports guidebooks (for both the Mediterranean and Northern Europe) are derived from our existing country guidebooks. To make them, we tailor existing chapters from these guidebooks to the needs of the independent-minded cruise traveler and assemble them in special editions so people can buy a single book rather than several to cover their itinerary. And my main research focus on this trip will be the ports.
Northern European ports lend themselves to independent travel. In many cases (including certain ports in Tallinn, Bergen, Oslo, and Copenhagen), they're right in the city center and an easy walk from the sightseeing action -- and when they aren't, there's good public transportation to the center of town. The ports themselves are generally not pretty, but mighty -- industrial zones giving you a very honest look at the workings of these great cities. (Photos by Trish Feaster, The Travelphile.com).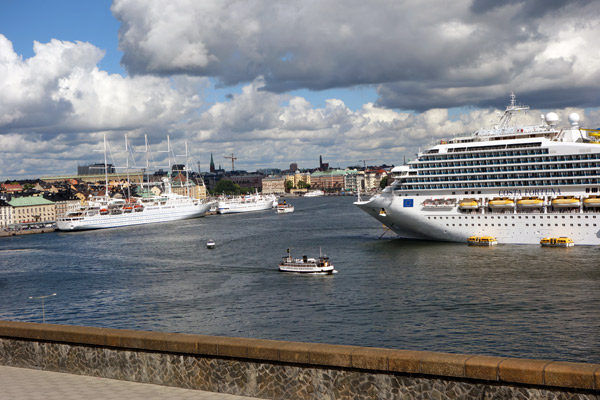 This is Stockholm, where, as in many cities, there's a cruise dock in the center and a bigger one a bus ride away. Smaller and more expensive ships often dock right downtown, while most of the full-sized ships dock in the industrial zone farther out. You almost never drop anchor and use tenders to get ashore in Northern Europe -- although in this shot, a big ship has dropped its hook just off Stockholm's Gamla Stan (old town).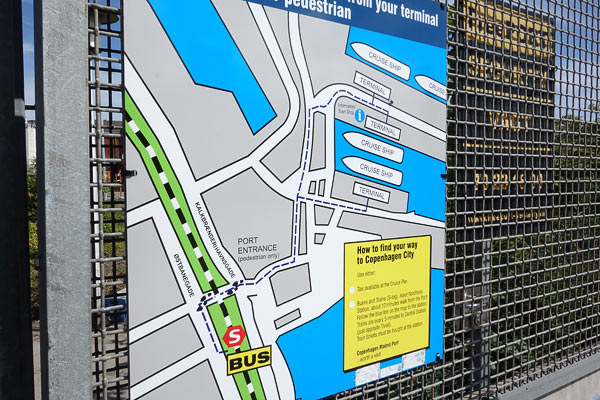 Cruise ports work hard to organize the masses. There are clear charts of each port (like this one for Copenhagen), shuttle buses if necessary, small temporary tourist information tents that are set up when a ship is in, and even painted lines in the pavement that take the guesswork out of getting to and from the town center.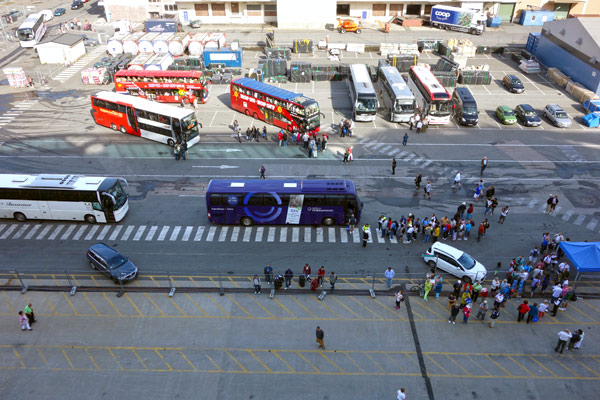 Each ship dumps off thousands of tourists, raring to have the best seven or eight hours possible in each port. Just off the gangplank, you'll find several options: Tour buses awaiting those who signed up for ship-sponsored excursions (the standard option); hop-on, hop-off buses for budget and independent travelers (all-day, $25 tickets cover a 90-minute loop with a recorded narration, and include hop-off-and-on privileges as buses come by about every 20 minutes all day); public buses dedicated to connecting cruisers with the town center; and taxis (both standard and minibus -- economical for small groups).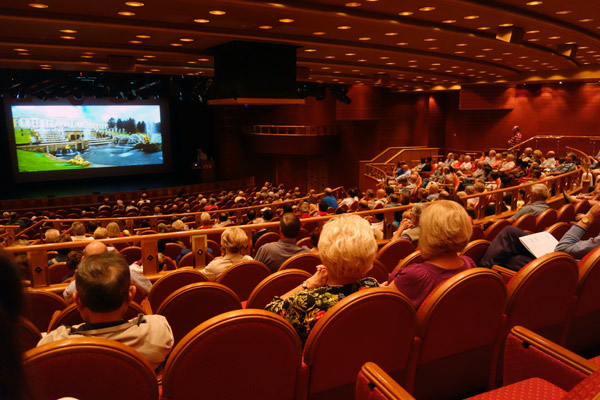 Princess Cruise Lines puts a big effort into helping its cruisers be prepared for each port (better than the other lines I've sailed with). On the Emerald Princess, our ship lecturer was John Lawrence, who has decades of experience cruising Northern Europe and knows each port intimately. Each evening, John gives a talk to a full theater about the next day's port of call. That talk would then air repeatedly on the ship's TV station. John even provided a live, guided narration of the most scenic stretches of island scenery we passed (like the archipelago we sailed through leaving Stockholm).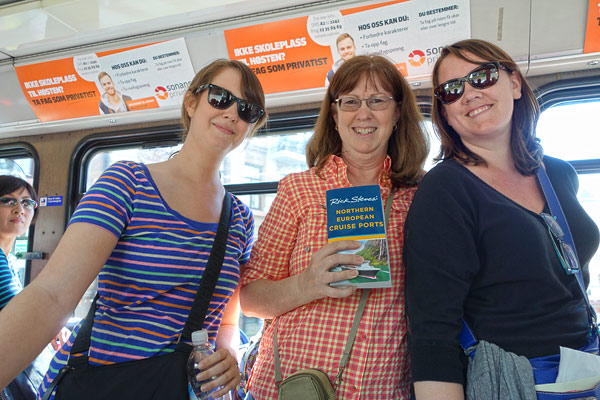 As I had to have my hot-off-the-press copy of our Rick Steves' Northern Europe Cruise Ports guidebook expressed to me in Copenhagen, I was surprised to find this family with the brand-new book in hand. After two years in print, our Rick Steves' Mediterranean Cruise Ports guidebook is already the leading seller for that region. It's my hope that this book will be a hit, too. Judging from the fun these travelers were having with the help of our new book, I think we're on the right track.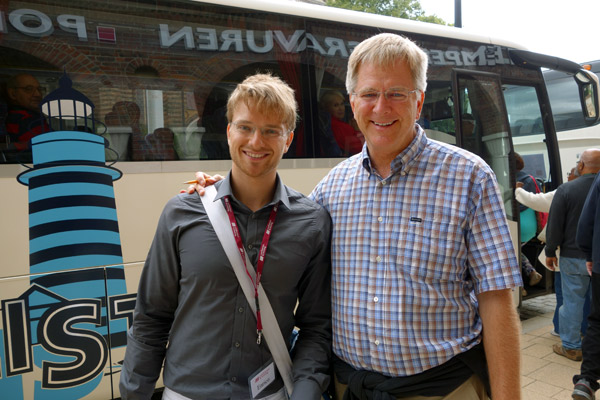 In each city, when it comes to tour guides, it's all hands on deck when a cruise ship docks. I tagged along on this young man's tour on a cruise excursion from Warnemünde (Germany), and he was great. Perhaps I enjoyed it so much because he seemed like he could be my son.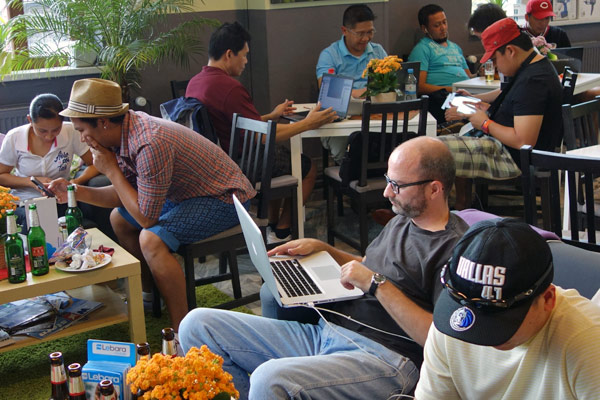 If there are 3,000 tourists relaxing on vacation, it's because there are over a thousand crew members working day and night to keep them fed, watered, and clean. I have always been very impressed by the crews of our ships. Most are from the developing world and work very hard for low wages plus tips to support families they left behind. Our ship was staffed by several dozen nationalities, but mostly by Filipinos. Most ports have a special lounge for crew members, who make a beeline there to get online cheaply and connect with loved ones back home. Tourists are welcome to use the same cheap Wi-Fi service at these port lounges (which is a big help, as on-ship Wi-Fi is notoriously expensive and slow).