Earth Day 2014 may be over, but that doesn't mean it's time to stop marveling at our amazing planet. From volcanic eruptions to powerful twisters to brilliant rainbows, all it takes is a look around our planet to feel in awe.
And what's more stunning than the Northern Lights that shimmer overhead at high latitudes when charged particles from the sun enter Earth's atmosphere. For a beautiful example of the phenomenon, feast your eyes on this brilliant time-lapse video (above) captured of skies over Alaska by photographer Alexis Coram.
As Coram says in the video's description:
There are some things in this world that everyone deserves to experience with their own eyes. I headed to Alaska in February with the hope of catching a glimpse of the Northern Lights with mine. That glimpse turned into an extravaganza...a party in the sky, and I was an onlooker, a face in the crowd...awestruck, mesmerized, feeling like the luckiest girl in the world.
Can't get enough? Check out another awesome time-lapse of these dazzling lights in Iceland.
Related
Before You Go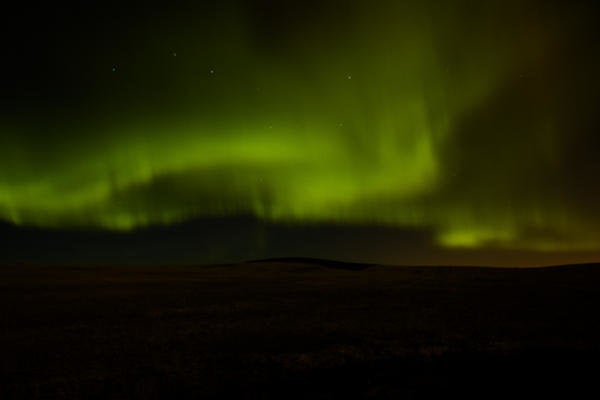 Beautiful Northern Lights Over Alberta
Popular in the Community