According to The Independent, the 40-year-old animal has been put under 24-hour armed guard in the Kenya game conservancy where he lives. There is hope that Sudan will one day be able to produce progeny -- and possibly save his kind from extinction.
Sudan and two female rhinos of his subspecies are cared for by rangers at the Ol Pejeta Conservancy in Kenya. The trio are reportedly three of the last five remaining northern white rhinos in the world. Two other females live in captivity.
To protect him from poachers, Sudan has been fitted with radio transmitters, reports The Independent.
"The only reason his horn has been cut off is to deter poachers," Elodie Sampere of the conservancy told The Dodo. "If the rhino has no horn, he is of no interest to poachers. This is purely to keep him safe."
Poachers aren't just dangerous to rhinos, whose horns can reportedly fetch prices of $75,000 per kilogram or more, but also to the people who try to protect them.
In a January interview, Simor Irungu, a ranger who guards Sudan and other rhinos at Ol Pejeta, explained just how perilous his line of work is.
"With the rising demand for rhino horn and ivory, we face many poaching attempts and while we manage to counter a large number of these, we often risk our lives in the line of duty," Irungu told the website World of Animals.
To provide their rangers with the best possible training and equipment, Ol Pejeta launched a GoFundMe campaign last month. Thus far, the campaign has raised about $7,700.
Related
Before You Go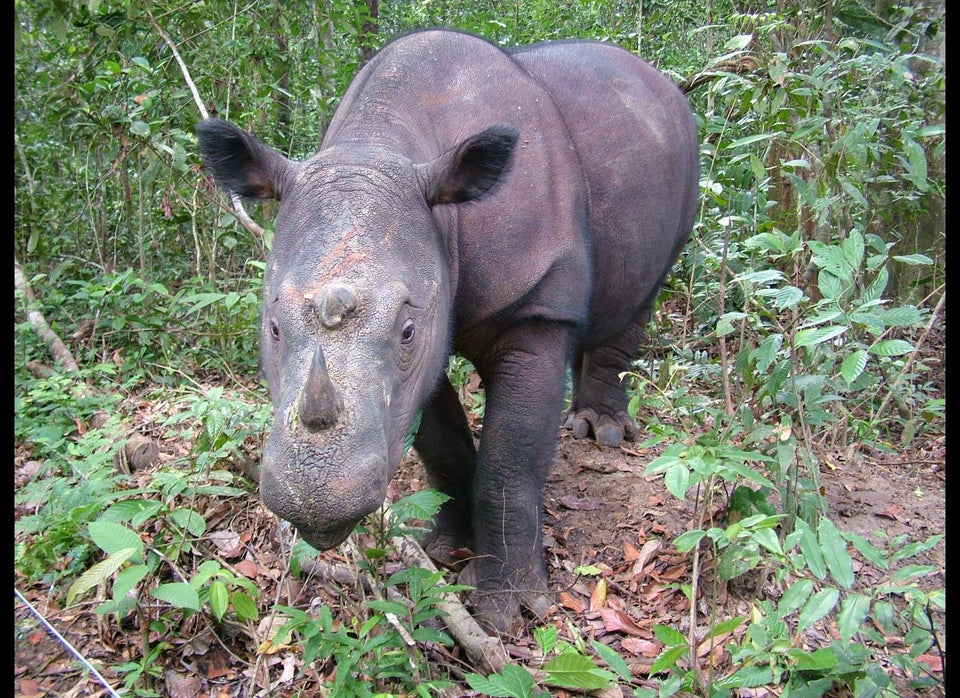 The World's Most Threatened Species
Popular in the Community