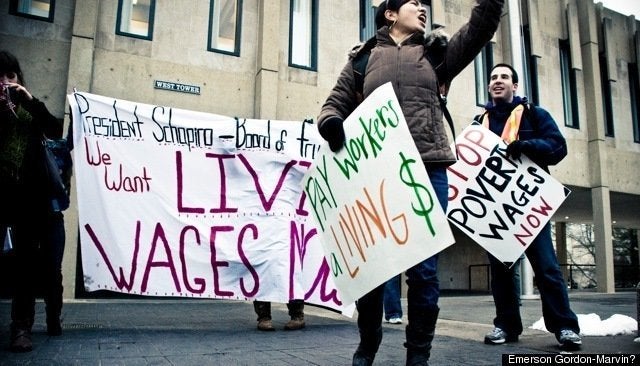 More than 320 students, faculty and community members gathered Wednesday afternoon to demonstrate for sub-contract workers' rights at Northwestern University in Evanston, Ill.
According to the Daily Northwestern, the university pays nearly all of its sub-contract workers in food and janitorial services between $9 and $11 an hour. The living wage for Cook County, in which Northwestern sits, is $13.23.
The Northwestern Living Wage Campaign began organizing during Fall quarter. Although the campaign has met with President [Morton] Schapiro and other administrators, no progress has been made yet to make any permanent changes in the hourly wage.

Progress Illinois reports that most of Northwestern's sub-contract workers are employed by food-service giant Sodexo.
The university has bristled at raising workers' wages, saying the cost would be put on the backs of students due to the school's dwindling endowment.
More PHOTOS from the rally via NU Intel.
Related
Popular in the Community