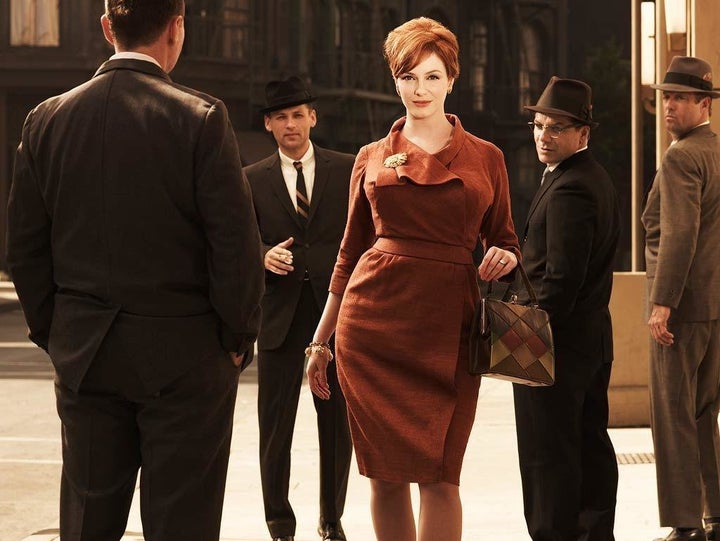 Fans of "Mad Men" watch the show for the writing, the great costumes and the very attractive cast. Now, a group of Northwestern University students are watching to learn more about consumerism in the 1960's.
Michael Allen is an assistant professor of history at Northwestern University and has launched a popular new class based on AMC's critically acclaimed drama "Mad Men," titled "Consumerism and Social Change in Mad Men America, 1960-1965."
"I'm a fan, not just of the drama, but also of the show's historical themes," Allen told Northwestern News editor Stephen Anzaldi. "As a historian, I work on politics from the ground up. 'Mad Men' provides a good understanding of how ordinary people participated in history and produced change in politics broadly conceived."
The first season of the show, set in 1960, confronts the dissolution of the nuclear family, race, feminism and homosexuality.
"I think Don and his wife Betty's relationship provides great insight into why that family unit, historically speaking, fell apart, why it was unsustainable," Allen told Anzaldi. "So often what's called the breakdown of the traditional family is attributed to a kind of cultural revolution inspired by feminists, student radicals, rock music or something vague like that. But 'Mad Men' shows instead how this system failed to fulfill people and make them happy."
Allen told the Sun-Times he wants to continue teaching the class--as long as the show maintains its high quality. The show picked up its third consecutive Emmy for "Outstanding Drama Series" in August.
REAL LIFE. REAL NEWS. REAL VOICES.
Help us tell more of the stories that matter from voices that too often remain unheard.