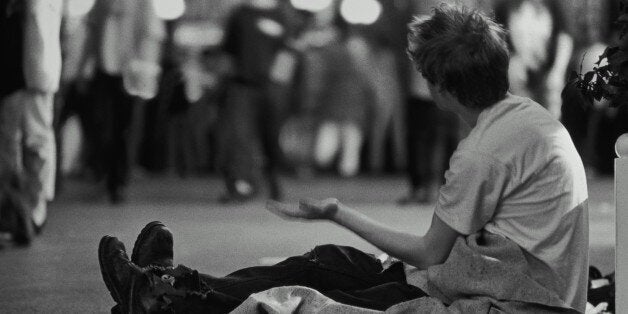 Proposed by members of the right-wing government with support from an opposition party, the bill is said to be aimed at addressing the capital city of Oslo's pickpocketing problem. According to Agence France-Presse, Oslo's pickpocket rates are reportedly as high as Berlin's, while the capital has one-seventh of the population of the German city.
Under the proposed ban, those caught begging on the street would face fines and up to three months in prison.
If the law passes, it will take effect in 2015 nationwide. Local municipalities will be allowed to ban begging as early as this summer.
Some say this ban specifically targets Romanian immigrants, who make up a majority of Oslo's beggars. Out of the 194 beggars the justice ministry identified in Oslo in 2012, 187 were Romanian citizens, per AFP.
Himanshu Gulati, state secretary at the justice ministry and a member of the populist Progress party, told The Financial Times that begging is often linked to criminal activity and said this type of legislation could help improve crime rates. "In the past few years we have seen an increase in beggars in many cities and towns in Norway and we have a deep concern for the association between the flow of beggars from outside Norway and organized criminality," Gulati said.
Critics of the measure say it could cause more problems than it solves. "If they can no longer (beg), they will be obliged to turn even more to crime," Arild Knutsen, head of a national drug addicts association, told Norwegian television, per Agence France-Presse.
"I find it remarkable that the Centre Party is ensuring the government's majority for a municipal ban," the Christian Democrat's Kjell Ingolf Ropstad told Norwegian media outlet NRK, per The Local. "Poor people in Norway and Europe are asking other people for help as a last resort. It is very strange that we are now making this illegal."
Correction: Due to an editing error an earlier version of this story indicated that the bill was proposed by the Center Party and described the party as right-wing. In fact, the ban was proposed by members of the right-wing government, with the support of the opposition Center Party, and the party does not identify as either left or right wing.
Support HuffPost
The Stakes Have Never Been Higher
Related
Popular in the Community