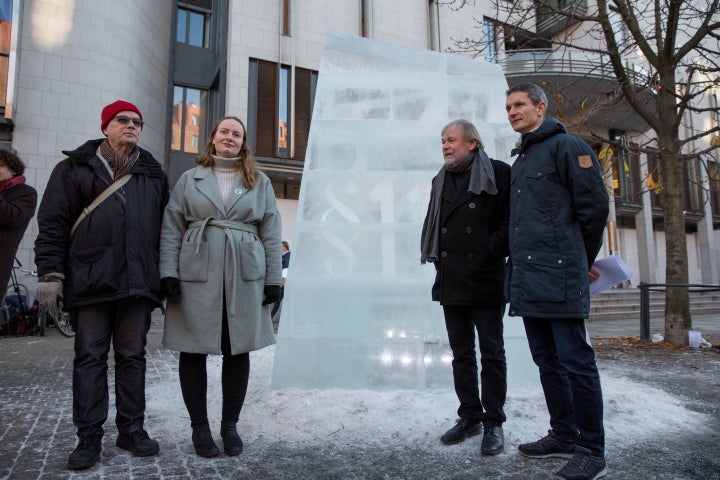 If you mention "Norway", people might think of stunning landscapes of raw nature, deep fjords or hand-knitted sweaters to beat the cold.
Some might also think of us as green frontrunners, paving the way for electric cars and one of the first countries in the world to ratify the Paris Climate Agreement. Norwegians are proud of our environmental awareness, but do we deserve to be seen as a country taking our global responsibility seriously in the fight against climate change?
I would love to say so, but sadly it's far from the truth.
We got new proof of the insatiable Norwegian thirst for Arctic oil last summer when the government opened a new oil frontier in the north, knowing full well that the combustion of oil causes climate change and fuels extreme weather events. In response, Greenpeace and the environmental NGO Nature and Youth took the Norwegian government to court in a historic lawsuit, arguing that drilling for new oil is in violation of the right to a safe and healthy environment for current and future generations, as stated in the Norwegian Constitution.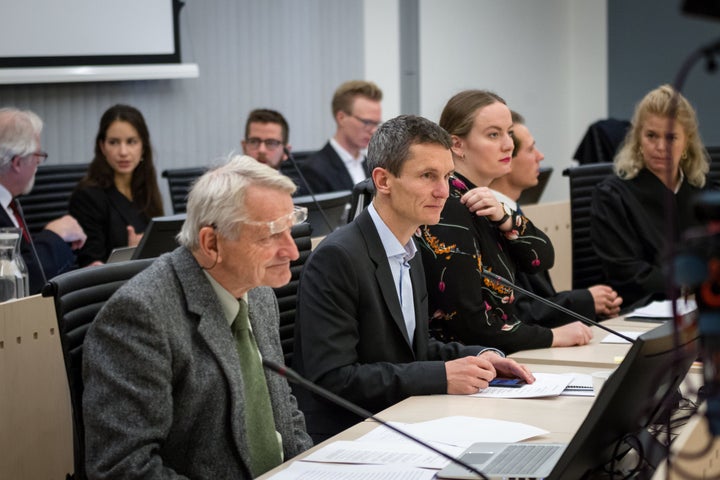 A win and a new era of environmental rights
This is the first time that the "environmental article" 112 has been invoked in a Norwegian courtroom. Even though the judge did not ultimately rule in our favour to invalidate the oil licenses, the District Court of Oslo ruled that the right to a healthy environment is indeed protected by the Norwegian Constitution as an individual right – and places on the Norwegian government a duty to uphold it. The court also ruled that this right can be enforced in courts – a significant blow to the government's position, which strongly advocated against the establishment of a human right to a healthy environment.
It's therefore hard for me to overstate the importance of this judgement.
By being so clear on the environmental rights, this judgement can open up a whole new era of environmental rights in Norway, and I hope it will also inspire other lawsuits around the world. Around 90 countries have similar constitutional rights to a healthy environment, and this lawsuit can have a ripple effect helping guide other jurisdictions on how to interpret these rights in their legal systems. This is huge!
A bittersweet judgement
However, the Oslo District Court also found the Norwegian government not responsible for breaching the Constitution by granting new licenses for this summer's oil glut in the pristine Norwegian Arctic waters of the Barents Sea.
For anyone trying to profit from oil-drilling it is convenient that the judgement ignored the internationally accepted concept of a carbon budget. However, there is no way we can keep ignoring responsibility for exported emissions. The very people to whom the court is granting the right to a healthy environment in Norway are the same people affected by climate change caused by burning Norwegian oil anywhere on the planet.
As a Norwegian, global citizen and believer of local solutions to battle the global climate changes we're all facing, I find it extremely disappointing that we have a government, and now also a court, that neglects Norway's responsibility for damaging the planet's climate.
Climate change is indeed a global issue that knows no borders, and needs to be solved as such. It's simply not acceptable that the government rejects taking responsibility for its greenhouse emissions beyond Norwegian borders. This interpretation of what constitutes a healthy environment and where responsibility ends cannot stand, and has already received severe criticism from legal academics, activists and the financial sector.
If you are producing landmines, you also have to take responsibility for the dire consequences in the minefield. In my view, it is clear that the same principle must apply to decisions to open up new oil fields for oil that the global climate can not afford be burnt.
Not in sync with the Paris Agreement
So, is Norway really that clean? If you scratch the surface, which is what this lawsuit has been all about, you realise we are talking about a government that is aggressively drilling for more new, Arctic oil at the most critical time for our climate.
Norway is the largest producer and exporter of oil and gas in Western Europe. Our exported emissions account for more than 10 times our nationally reported ones, and we are still aggressively searching for more. It should be clear that the government is not in sync with the global climate agreement from Paris nor its own Constitution. It's scientific consensus that the world has already burnt more oil than we can afford to.
We are now in a process to consider if and how we and our partners in Nature and Youth will appeal this judgement to a higher court. Many experts have already advised us to do so, based on the weak and absurd premise that Norway is not to be held accountable for allowing even more fossil fuel resources, but no final decision has yet been made. Please wish us luck, and advice and support is more than welcome.
For more content and to be part of HuffPost's new economy community join our Facebook Group.
Related
Popular in the Community