Norway is undoubtedly one of the most beautiful places on Earth. It's home to more natural wonders than we can count and it has stunning cities, fascinating history and really happy people.
Norway's not cheap. But it's worth it. Here are 25 reasons why.
1. It's actually one of the happiest places on Earth.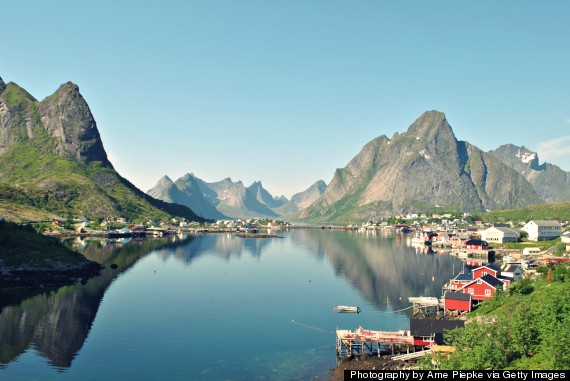 In the United Nation's 2013 World Happiness Report, Norway took the second place spot. The report surveyed 156 countries and looked at a number of factors, including life expectancy and health, freedom and social support.


2. It's really safe.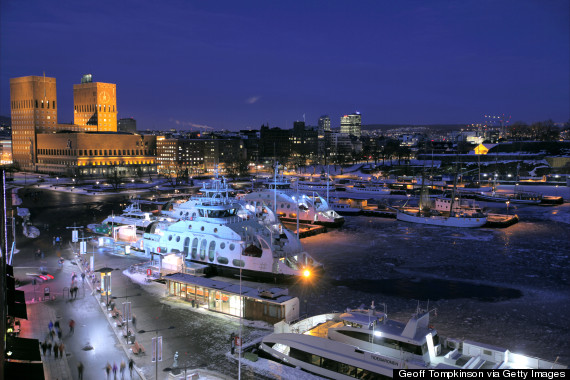 The crime rate in Norway is incredibly low. The murder rate is low. The incarceration rate is low. As one wise law student once said, "happy people just don't shoot their husbands."


3. There's a law called "allemannsrett."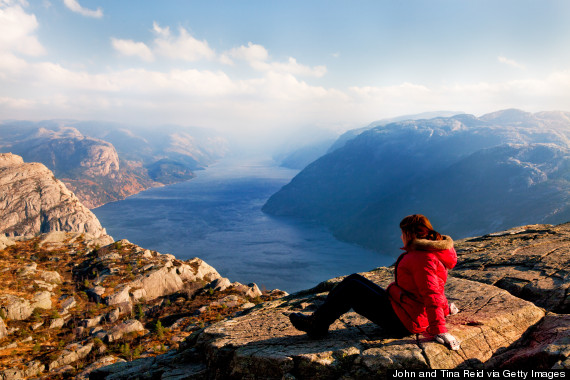 Allemannsrett literally translates to "all men's rights." It's a "freedom to roam" public rights law that allows the right of access to and passage through all uncultivated land. This means you can pitch a tent or hike through any land that is "utmark" (non-cultivated). Also, wild-berrying is permitted everywhere. This little rule is extra awesome because there tons of jaw-droppingly beautiful places to see in Norway and few barriers stopping you.


4. Trolltunga is the perfect photo op.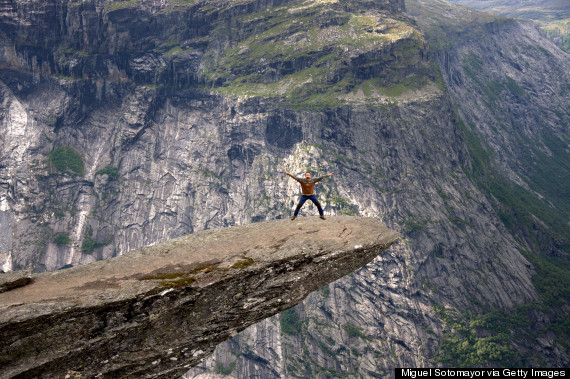 Trolltunga is one of those insanely gorgeous locations.


5. So is Kjeragbolten.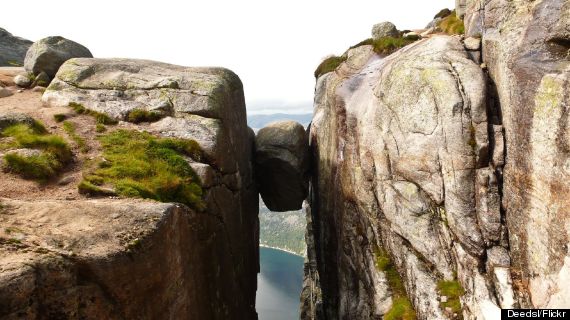 See that boulder? You can stand on it. Where else can you hover thousands of feet above solid ground, suspended in the crevice of a mountain?


6. Even urban spaces are lush.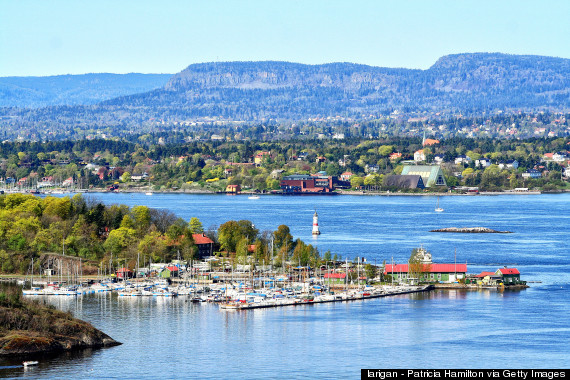 Such as Oslo, Norway's capital. Forested hills rise above the city and there's plenty of green space within Oslo -- it's definitely no concrete jungle.


7. Fredrikstad Fortress is an ancient wonderland.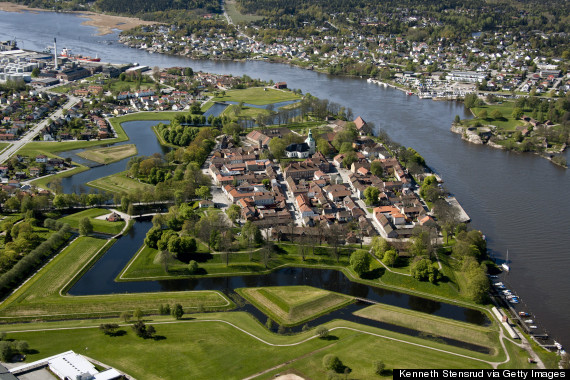 Fredrikstad Fortress claims to be one of the best preserved old towns in Scandinavia.


8. Fjords.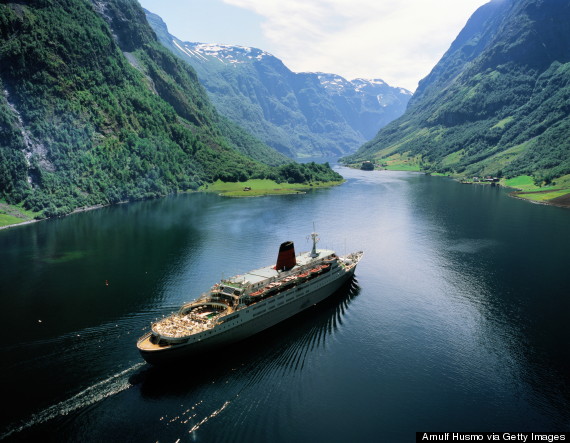 Norway's fjords are natural wonders that just beg you to go exploring.


9. Norway produced this beauty...


10. There are adorable fisherman's cabins.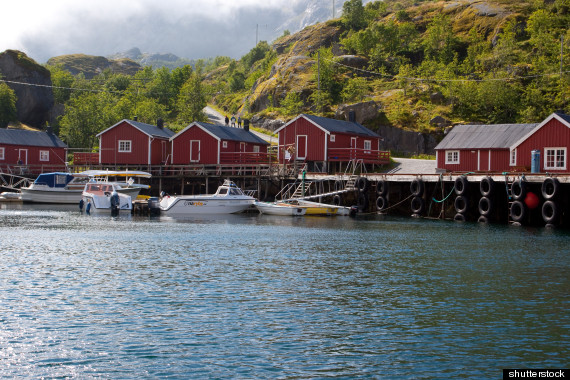 They're everywhere! You can even stay in one, if your heart desires.


11. See the midnight sun.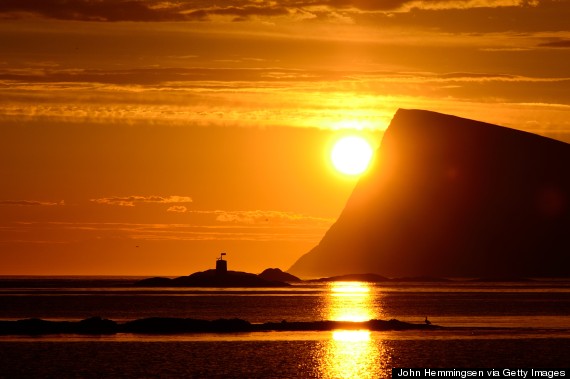 This natural phenomenon -- 24 hours of visible sun -- occurs during the summer in northern Norway, which sits above the Arctic Circle. Not only is the midnight sun an incredible sight, it leaves more hours in the day for fishing, boating, climbing and exploring.


12. It's regarded as the birthplace of skiing.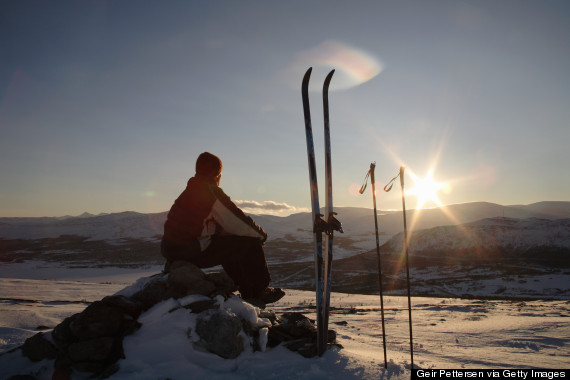 Early evidence of modern skiing has been found in Norway. The word "ski" actually comes from Old Norse and roughly translates to "split piece of wood."


13. It has more lakes than Finland aka "The Land of 1,000 Lakes."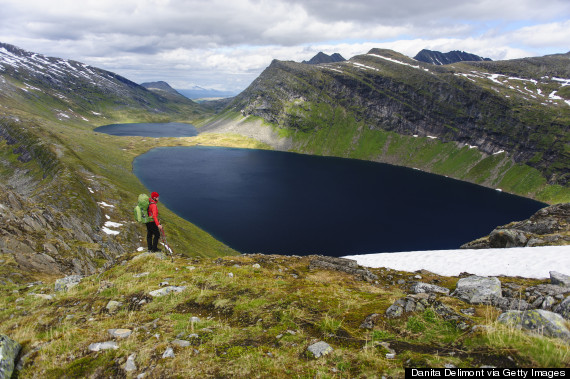 While Finland has more than 60,000 lakes, Norway surpasses it. There are hundreds of thousands of lakes in Norway and they're really beautiful.


14. Hornindalsvatnet is the deepest lake in Europe.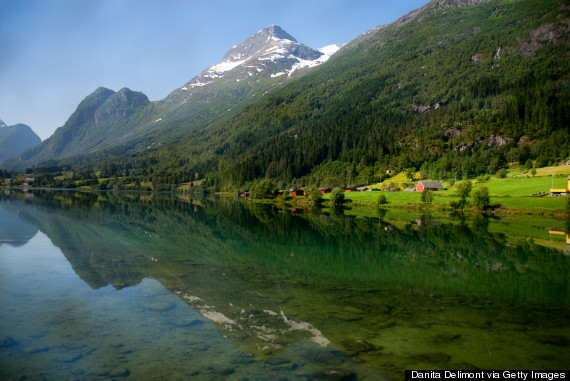 15. Norway also boasts the world's longest tunnel.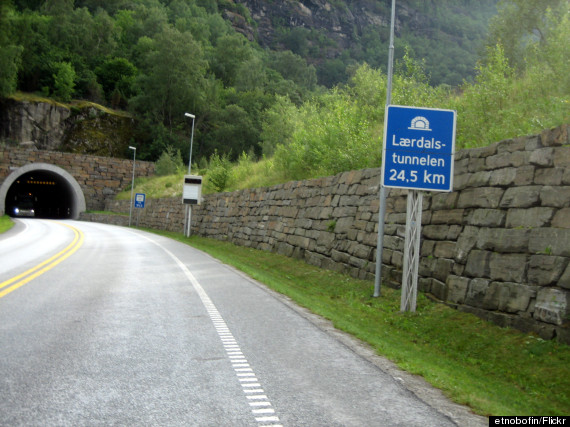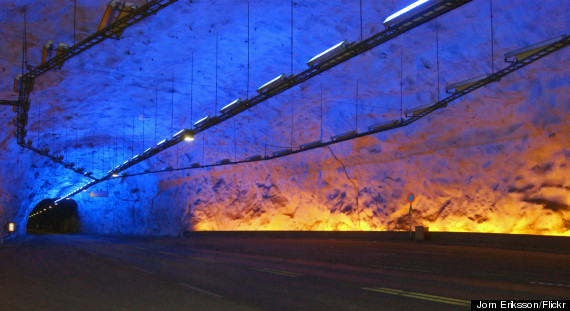 Lærdal road tunnel is 24.5 kilometers (15.2 miles) long. Three colorfully-lit caves separate the tunnel into four sections in order to make passing through it less stressful on the driver. The drive through the tunnel takes about 20 minutes.


16. This view from the top of Mount Fløyen in Bergen.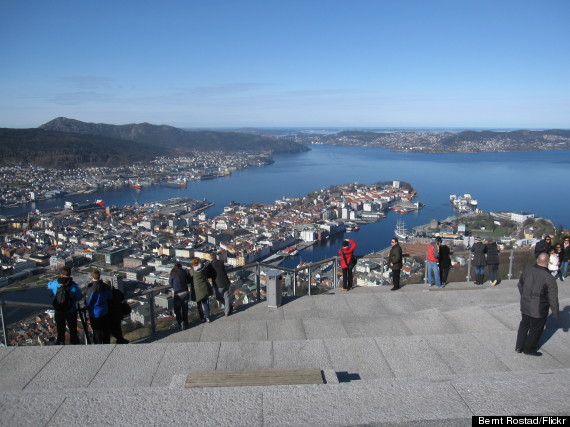 You can take the Fløibanen funicular to the top of the mountain. Epic views are guaranteed.


17. You can see the Northern Lights.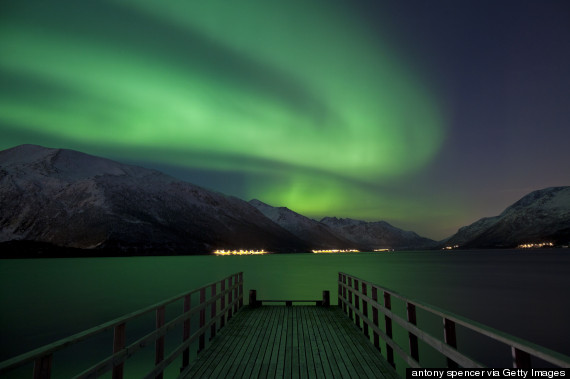 Head to the Lofoten Islands for a spectacular view.


18. Two words: Wild. Reindeer.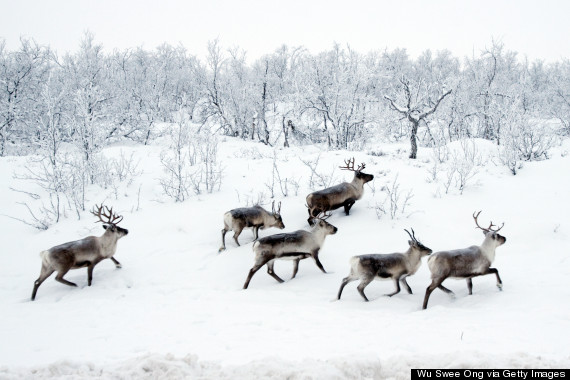 Santa can't be far.


19. Two more words: polar bears!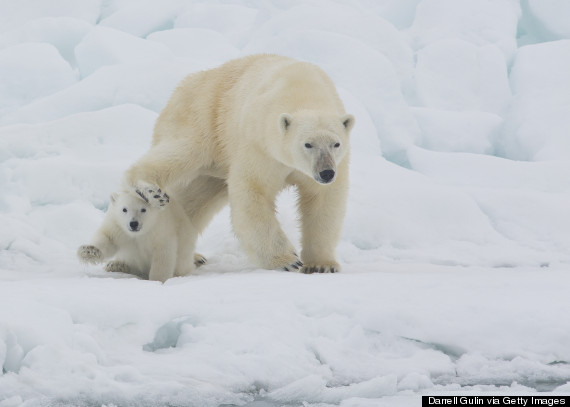 You can spot them on a trip to the Svalbard Islands.


20. The national drink is Aquavit.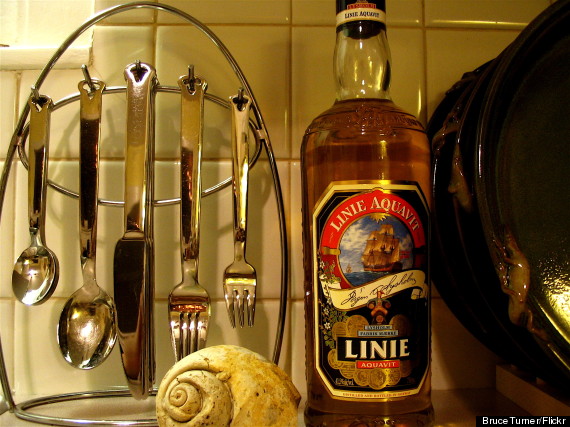 It's a potato-based spirit flavored with herbs. It's very potent. Most people use beer as a chaser. It's hardcore.


21. You can ski in the middle of the summer.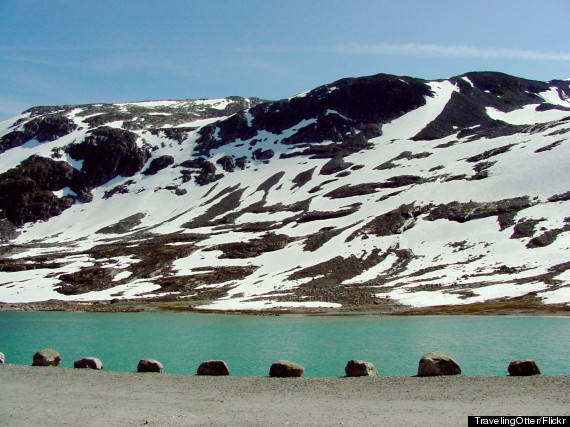 Stryn Summer Ski Center opens in late May and welcomes skiiers through late July or mid-August depending on the snow conditions. If you get a hankering for skiing during the warm months, you know where to go.


22. Aalesund is gorgeous by day...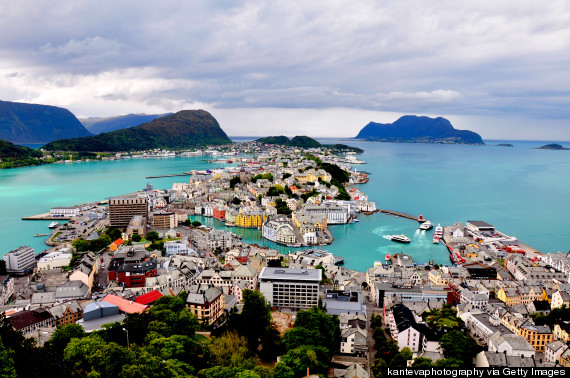 23. And by night.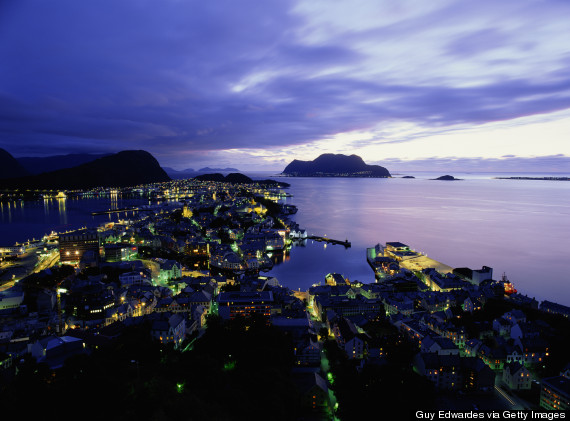 24. Ferrying through Geirangerfjord is breathtaking.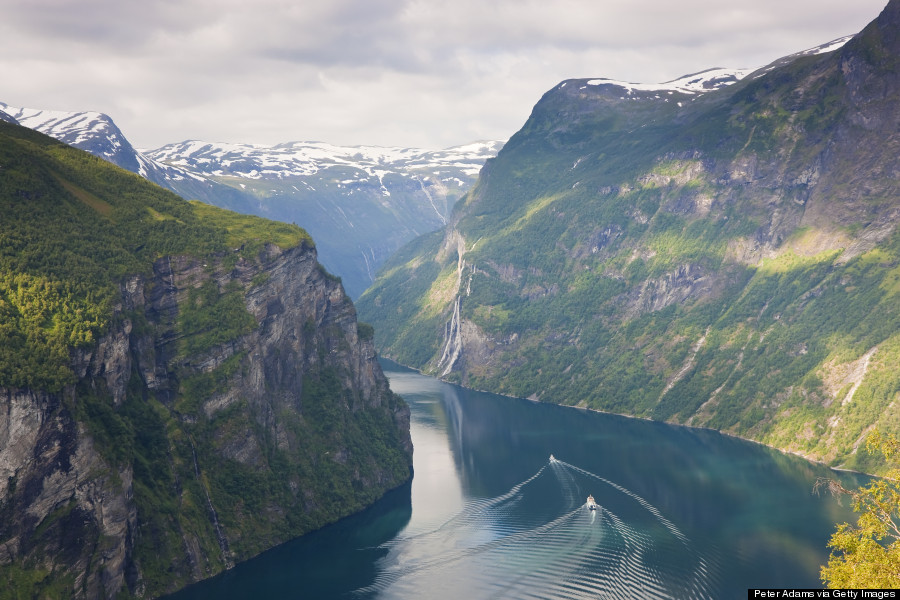 25. And finally, Norway's geography includes 240,000 islands and a coastline that stretches over 64,000 miles.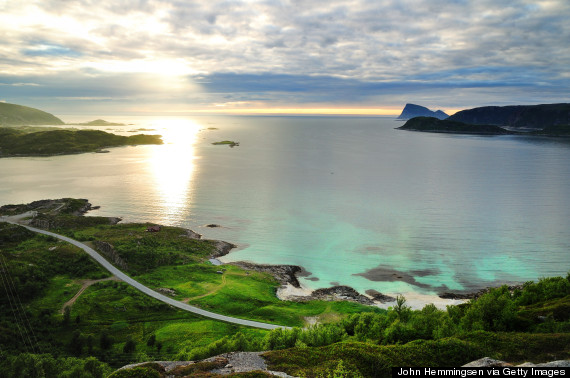 There's more water than you could ever explore by boat. There's more land than you could explore by foot. How could you ever be bored?


Correction: A previous version of this story said the picture of Fredrikstad was in Oslo.
This post has been updated with additional sourcing about Norway's coastal geography.
Related
Before You Go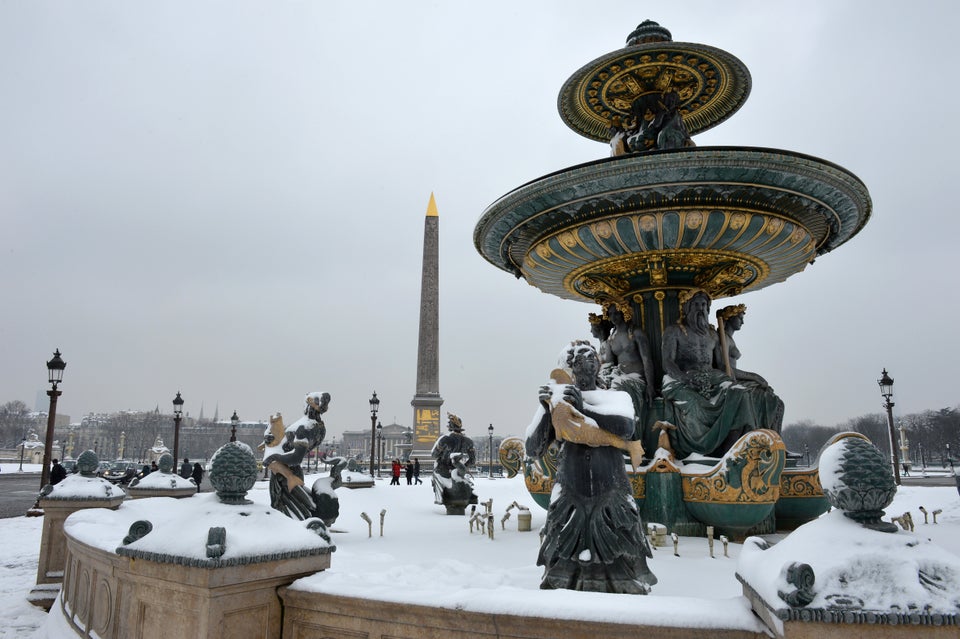 Europe In Snow