"Remote rural areas are photographically as interesting as the lifestyle and architecture of urban melting pots. Both worlds fascinate me and so I try to capture my individual view of these changing and challenging environments," says Kilian Schoenberger on his website.
If his goal is to unveil the obvious and hidden beauty around the world, then mission accomplished.
Just check out his insane photos of Norway below.
Of one of Norway's most famous rocks, Schoenberger says, Trolltunga (Troll's tongue) is a piece of rock towering horizontally out of the mountain high above the Ringedalsvatnet lake. The hike to Trolltunga is an 8-10 hour walk both ways, with a height difference of about 900 meters. "I didn't expect snow when I was hiking there - so it was a really exhausting and sometimes even disorientated and dangerous tour through a 'white desert,'" Schoenberger says.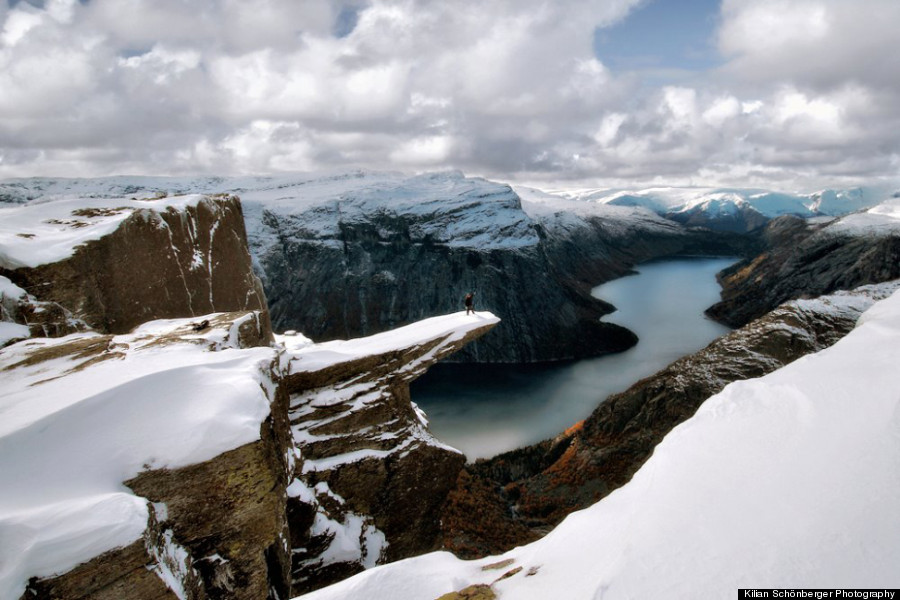 Frozen creek at Hardangervidda mountain plateau.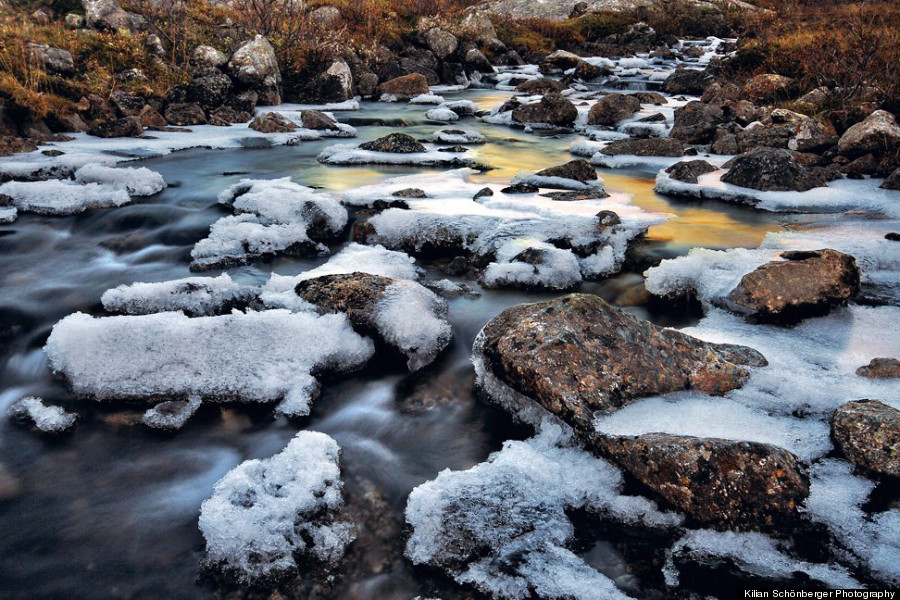 Snowy fjell landscape near Vågåmo.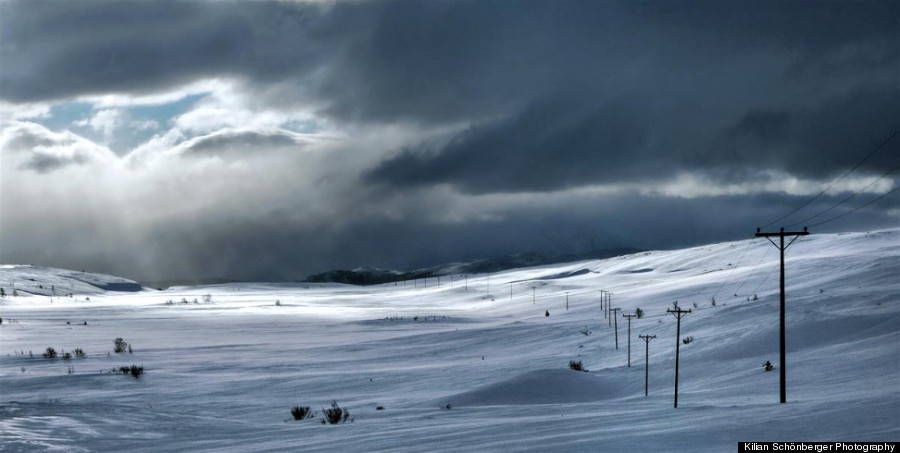 Waterfall in Husedalen.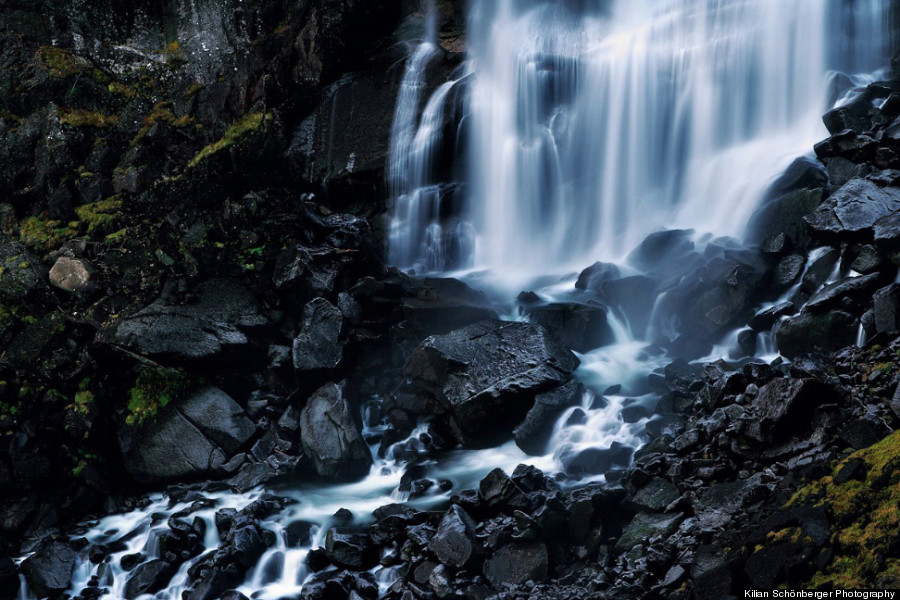 City of Bergen as seen from the nearby Mount Ulriken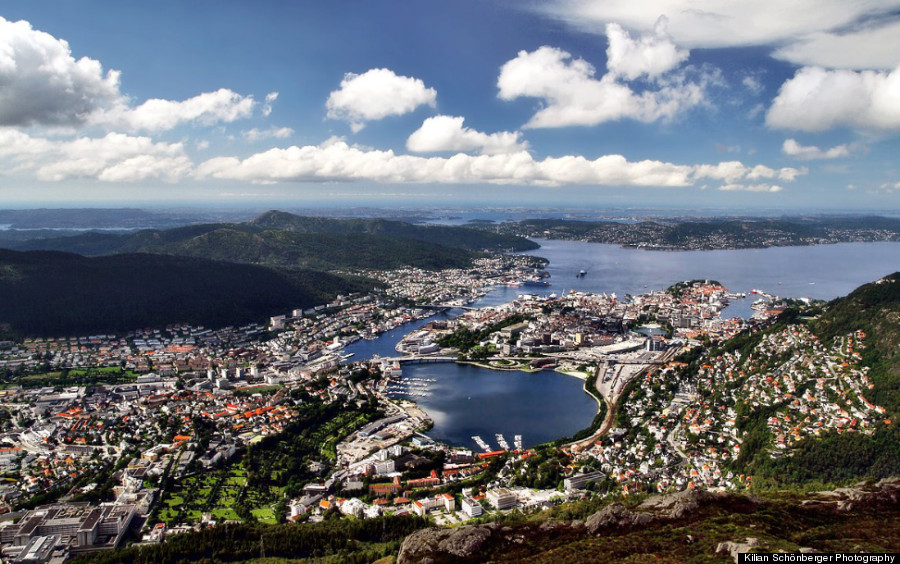 Hiker couple meeting on top of a mountain near Bergen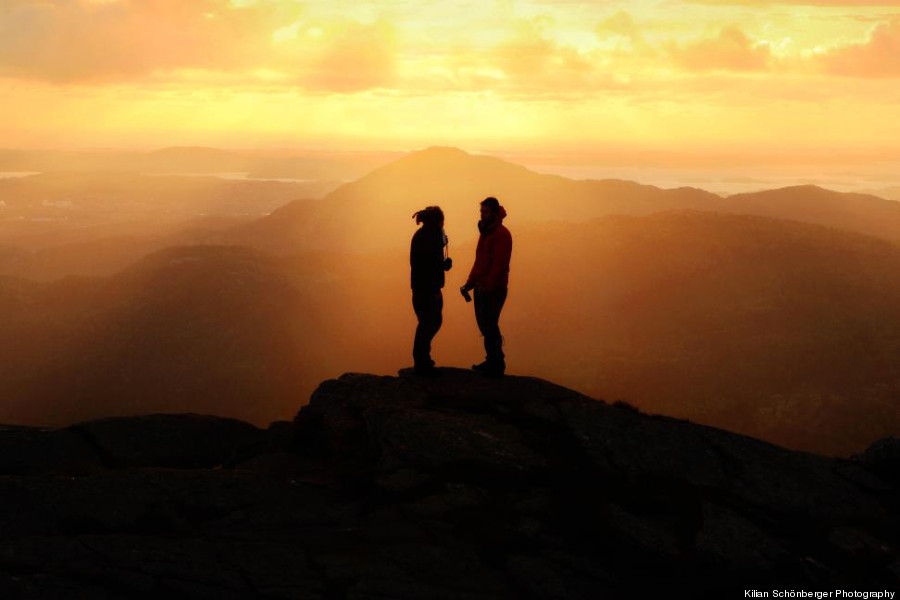 Unknown lake somewhere in the Norwegian "Westfjords" area. Of this photo, Schoenberger says, "Photographically bad weather is sometimes the best weather. The foggy and rainy mood fits good to the mystic aura of the island."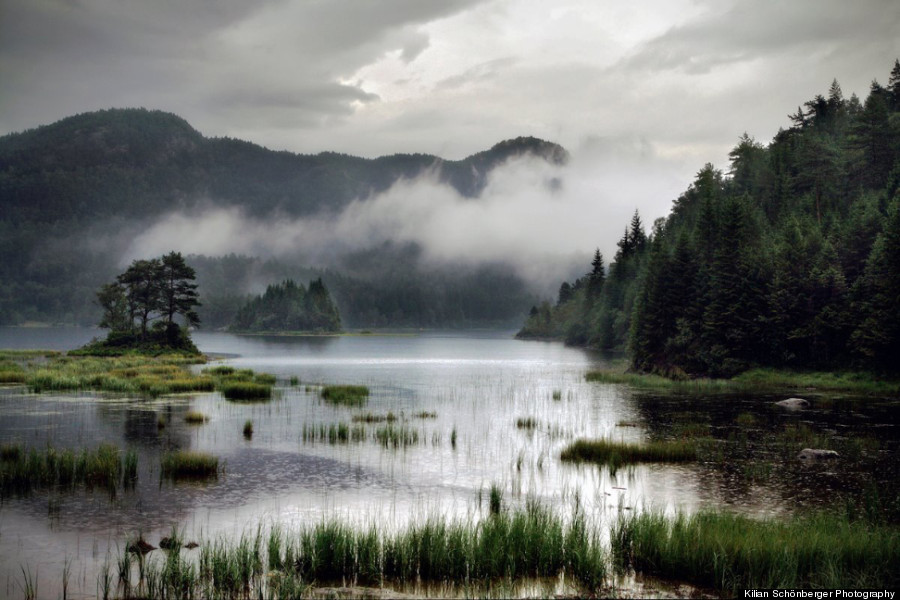 Trollkirka--aka Troll's church--a tiny but beautiful marble cave with a waterfall.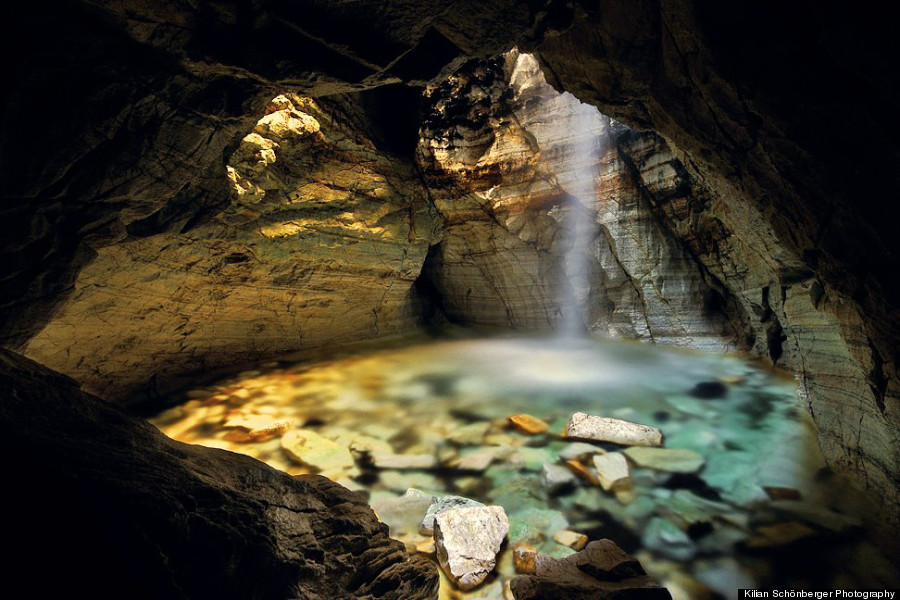 Mushroom rock near the coast.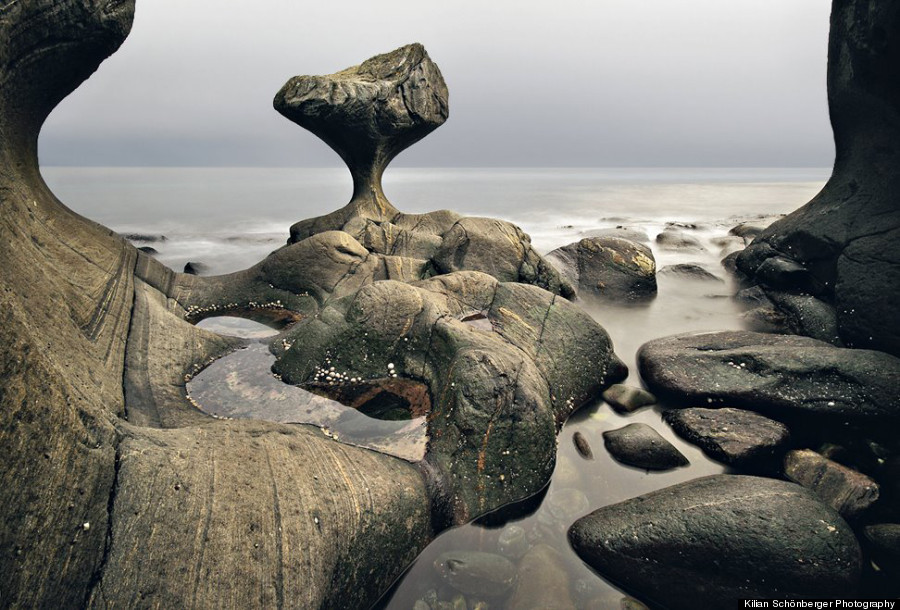 Another waterfall in Husedalen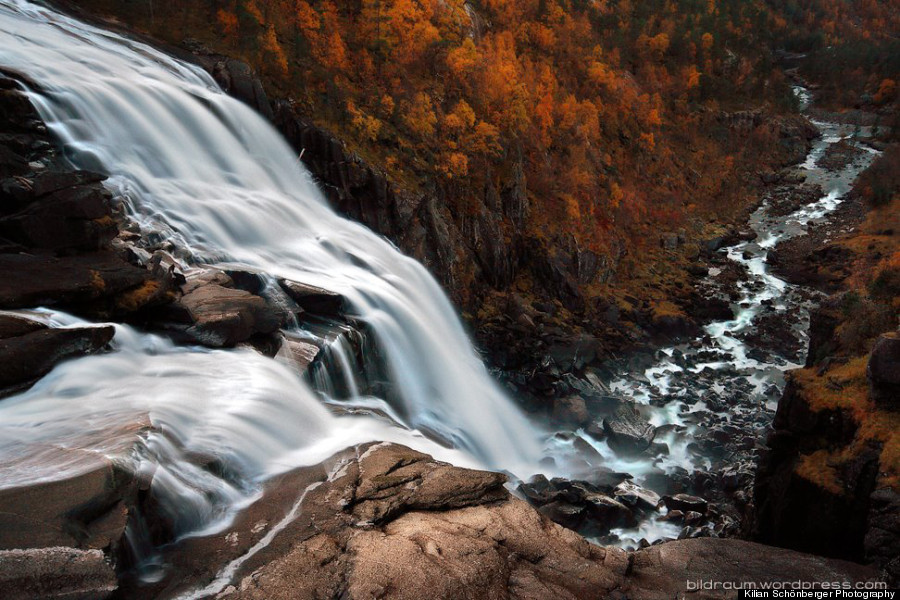 Preikestolen, a massive cliff high above Lysefjorden and a famous tourist attraction.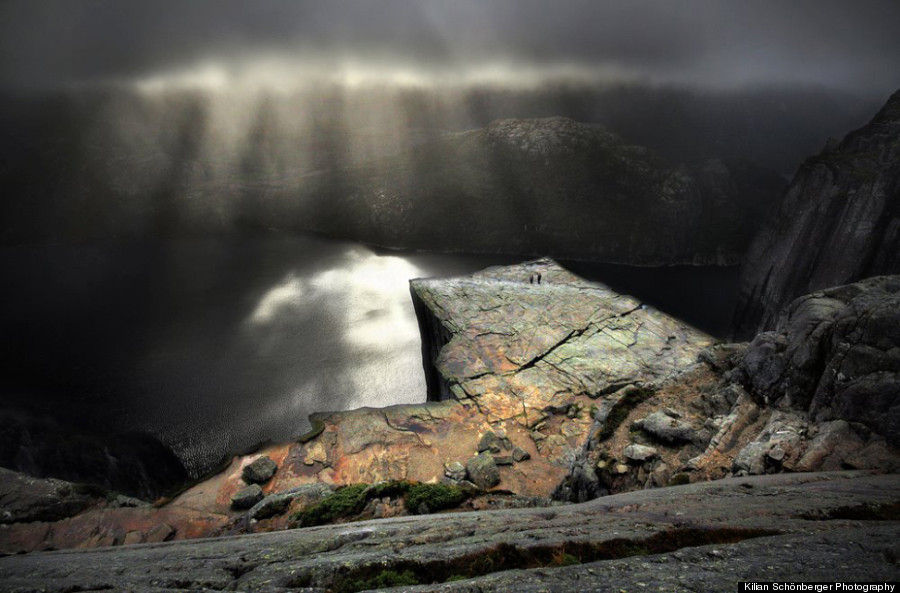 Nightly light mood on deck of a ferry driving through Oslofjorden towards Oslo.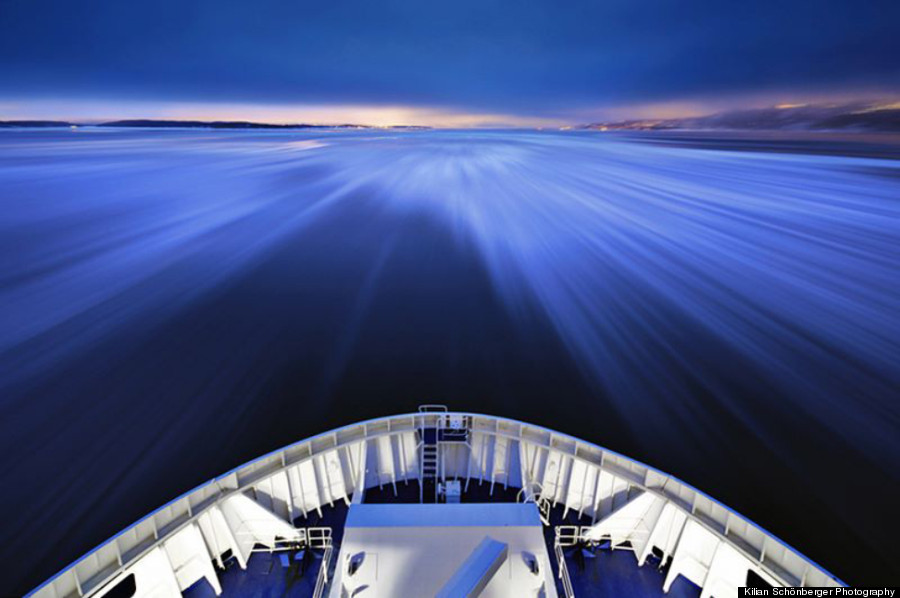 A mountain in Jotunheimen National Park