OSLO, Norway: Norway's prestigious Rafto Prize for human rights will be conferred here to two prominent human rights activists, Parvez Imroz and Parveena Ahangar, from disputed Jammu and Kashmir, Sunday, November 5. Both the Kashmiri activists will be speaking at the ceremony titled, 'Voices of Kashmir - Defending Civilians in a Heavily Militarized Zone.'
Parvez Imroz is co-founder of the Jammu Kashmir Coalition of Civil Society (JKCCS), which promotes human rights and non-violence. The JKCCS has documented the Indian authorities´ use of torture in Jammu and Kashmir and published several reports, being used as reference document worldwide. Parvez is a veteran lawyer and has survived an assassination attempt.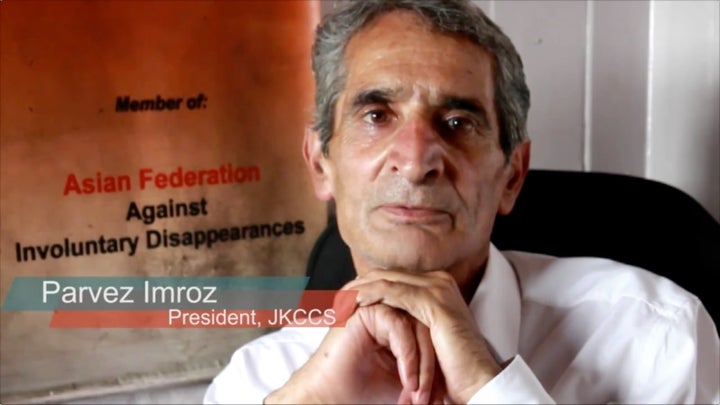 Parveena Ahangar is the other recipient who is founded president of the Association of Parents of Missing Persons. Indian security forces picked Ahanger's 17-year-old son from their home in Srinagar's Batamallo area in 1990. She hasn´t heard anything from or of him since. Nicknamed 'The Iron Lady of Kashmir', Ahangar has stood against the high-handedness of the Indian military and security forces in disputed Jammu and Kashmir region.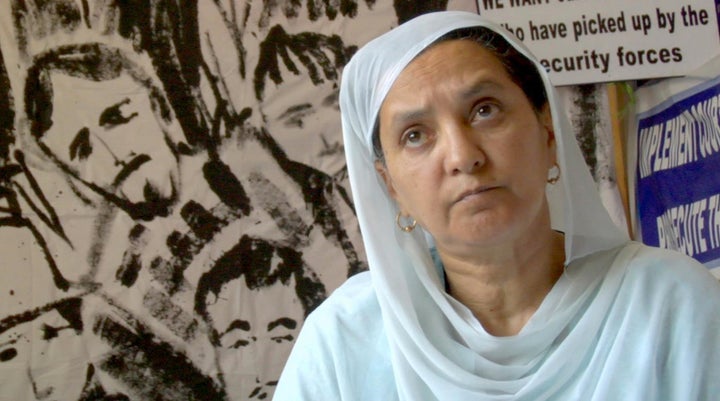 Twitter handles for the both Kashmiri human rights activists were taken down along with hundreds others under pressure from the Indian government.
"Their long campaign to expose human rights violations, promote dialogue and seek peaceful solutions to the intractable conflict in Kashmir has inspired new generations across communities," noted the Rafto Foundation.
The committee acknowledged that both the laureates – Parveena Ahangar and Imroz Parvez – have long been on the forefront of the struggle against arbitrary abuses of power in the Jammu and Kashmir that has borne the brunt of escalating violence, militarization and regional tension.
The prize of $20,000 (17,750 Euros) will formally be presented on Sunday in western Norwegian town of Bergen. The Rafto Foundation for Human Rights was established in 1987 in memory of Professor Thorolf Rafto (1922-1986), an iconic lecturer in economics at the Norwegian School of Economics in Bergen, Norway.
The prize committee looks for those not well decorated for the dedicated work so that the award can make a difference, and the foundation can work with the distinguished individual for longer span of time.
In its initial years, the Rafto Foundation was focused on the struggle for human rights in Eastern Europe but after 1989 it started look at the entire world. The previous recipients of Rafto Prize for human rights include Jose Ramos-Horta, Kim Dae-Jung, Aung San Suu Kyi and Shirin Ebadi. Some of Rafto award winners later became Nobel Peace Prize laureates.
Thorolf Rafto was a Professor of Economic History at the Norwegian School of Economics in Bergen. Academic life was so calm and uneventful for him, so he took an active role in world issues. He died on November 4, 1986, 64 years old.
Norway is among those countries where the Kashmir issue has on parliamentary agenda and media discourse for the last three decades.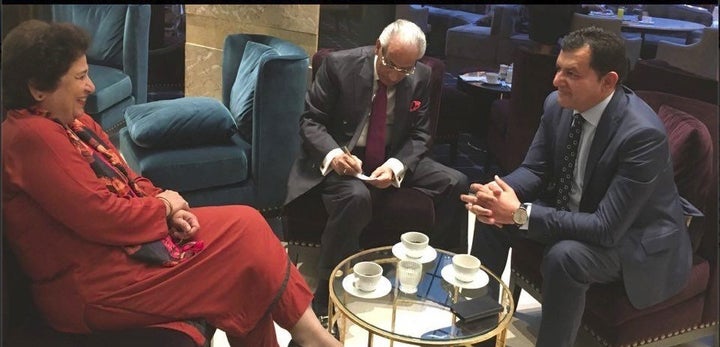 Sardar Ali Shahnawaz Khan, a lobbyist and Executive Director of Kashmiri Scandinavian Council, stated that over seventeen times Kashmir conflict came under discussion in the Norwegian parliament. A Kashmir group in the Norwegian Parliament was too established several years, which had shown its concerns about unabated human rights violation in Kashmir.
"Being a Norwegian Kashmiri, I feel doubly honored. Not only the distinguished people of my country stand for the supreme values of human rights but also the Rafto Foundation is acknowledging the struggle of Kashmiri people who have been at the fatal end of barrel since 1948," Ali stated.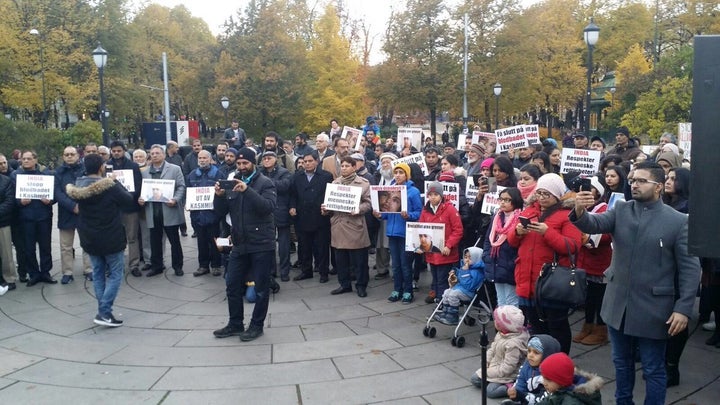 Besides the two laureates, other speakers at the ceremony include Mona Bhan (Associate Professor of Anthropology at DePauw University, Indiana), Emma Brännlund (Senior Lecturer in International Relations at the Department of Health and Social Sciences, UWE, Bristol), Haley Duschinski (Associate Professor of Anthropology and Director of the Center for Law, Justice & Culture at Ohio University), and Goldie Osuri (Associate Professor at the Department of Sociology, University of Warwick).
The award ceremony will be followed by a torch light procession in solidarity with the victims of human rights worldwide, especially Kashmiris this year. Musicians – Lluvia Son and Jonas Apeland – will perform at a concert in Oslo on Monday, November 6.
Popular in the Community