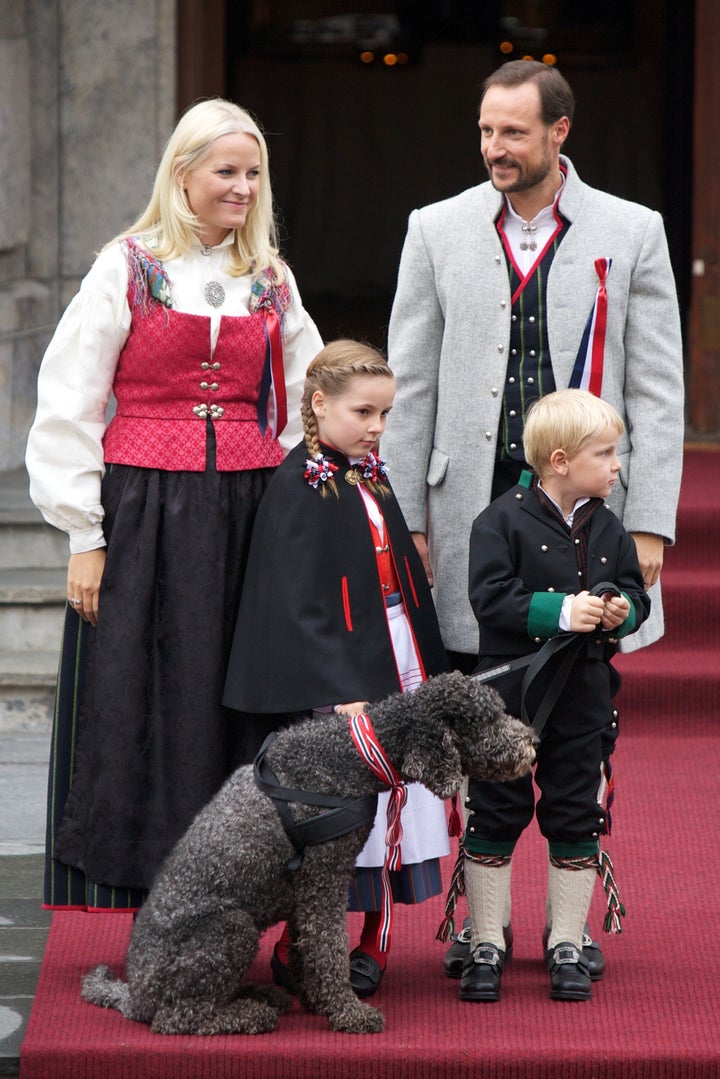 Today the Norwegian royal family got decked out in their best for Norwegian Constitution Day, which celebrates the signing of Norway's constitution in 1814.
Princess Mette-Marit, Prince Haakon, their children Prince Sverre Magnus and Princess Ingrid Alexandra, as well as Mette-Marit's son Marius Borg Høiby, all donned bunads, traditional Norwegian costumes that include white shirts, long dark skirts, aprons, red accents and knee socks (the kind that look slightly ridiculous on grown men but impossibly cute on little boys like Prince Sverre Magnus).
Even the family pup, a labradoodle named Milly Kakao, got into the holiday spirit with a festive red ribbon around her neck. Which gets us thinking: do royal dogs hang out together like human royals? Say, a doggie playdate between Milly and Lupo? And can Bo come?
The long skirt and red vest are a definite change for Princess Mette-Marit, who favors neutral colors and luxe accessories. But the whole family just looks so gosh darn cute -- can they wear bunads all the time?
See the happy family celebrating Norway... and note how much Milly Kakao looks like Bo Obama. Just saying.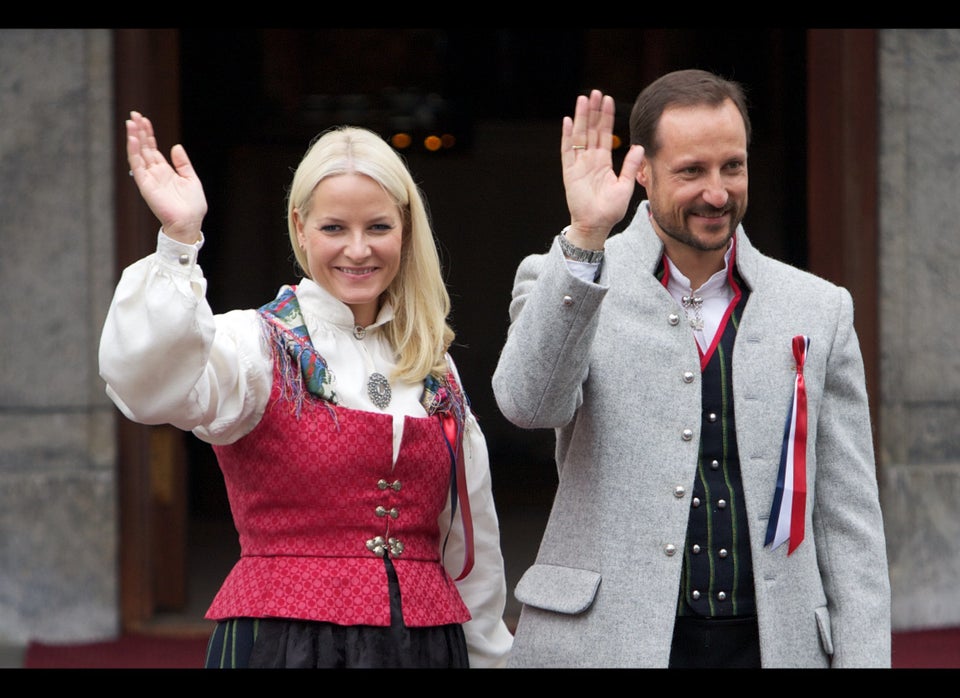 Norway's Royal Family Celebrates Norwegian Constitution Day
Related