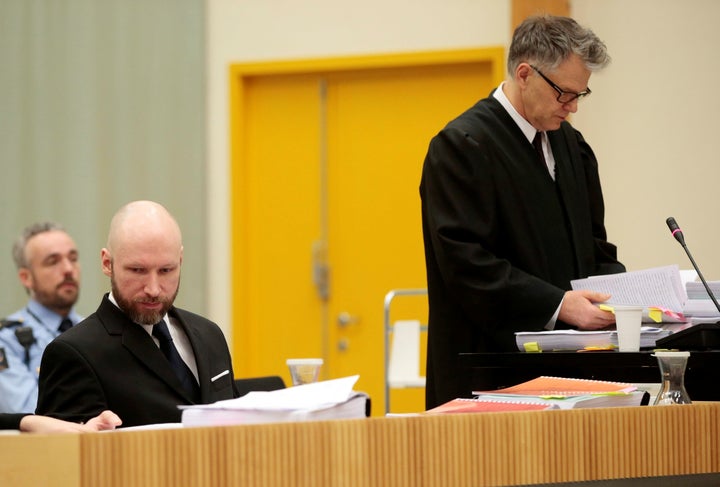 Already known for its tough gun control laws, Norway is reportedly taking steps to further tighten its firearm legislation. Quoting a Norwegian lawmaker, AFP reported Tuesday that the Scandinavian nation is planning to ban semi-automatic weapons by 2021 — a year that also marks the 10-year anniversary of the 2011 mass shooting on Norway's Utoya island.
Peter Frolich, a member of parliament who sits on the judicial affairs committee, told AFP that "it has become clear that there is a parliamentary majority in favor of" the ban, which was first proposed last year by the country's minority right-wing government.
"Semi-automatic weapons will therefore be banned in Norway," Frolich said. AFP noted that the law would go into effect in 2021.
Talk of a possible semi-automatic weapon ban has been gaining momentum in Norway since at least 2011, when far-right extremist Anders Behring Breivik bombed a government building in Oslo before going on a shooting rampage at a youth summer camp on Utoya island. Sixty-nine people, mostly teenagers, were shot dead in the mass shooting; eight people were killed in the bomb attack.
Norway has a relatively high rate of gun ownership, mostly for hunting and use in outdoor sports; but save for Breivik's rampage in 2011 — which was the country's deadliest attack since World War II — the nation boasts low levels of gun violence.
Norway has some the world's strictest firearms legislation, including robust background checks and laws mandating the secure storage of guns and ammunition. According to an earlier Guardian report, many categories of guns, including automatic weapons and certain handguns, are also banned.
"This decision is a very good thing, even if it comes belatedly," Royneland, who heads a support group for victims and their families, told AFP.
Popular in the Community