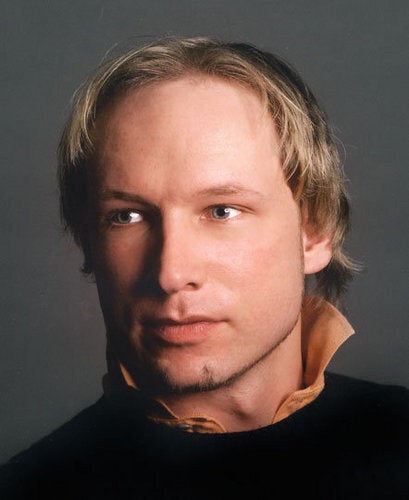 The main target of Friday's twin attacks in Norway were the young people, average age 16, on the island of Utøya. I say this not because the fatalities on Utøya far exceed those in Oslo, but because of the timing -- because of the day chosen to launch the attacks.
The car bomb that was detonated outside the government center in Oslo devastated the buildings around it but took comparatively few lives, simply because there were fewer people present than usual. Most Norwegians take their summer vacation during a three-week period in July, known as fellesferie, or "common vacation." If a bomb had been detonated in that location on a weekday in June or late August, the Oslo death toll would have been much higher.
The shooting spree that followed on Utøya, on the other hand, could only have been executed during a very short time span -- between Wednesday, July 20 and Sunday, July 24 -- when the ruling Labor party's youth organization held its annual summer camp.
The timing of the shooting spree is also notable because it seems to have been staged to fall between visits by former Prime Minister, Gro Harlem Brundtland, who left Utøya on Friday by boat before the shootings, and current Prime Minister, Jens Stoltenberg, who was due to speak at the camp the following day, on Saturday. Both would have travelled to the island with a police security detachment.
Friday's combined attacks were aimed at the ruling Labor party, but they were horrifyingly and more specifically aimed at killing the young people who would have been the future of Norway's Labor party: a massacre of the innocents.
The bombing in Oslo was timed for the end of the workday on a Friday during the national slowdown that occurs each July during the summer vacation. The shootings on Utøya took place between official visits, when the only people present on the island were Labor youth and camp personnel.
Nearly 100 young people were murdered on Utøya on Friday. Some of the hundreds of young people who survived will go on to a career in politics like Prime Minister Jens Stoltenberg, who attended the Utøya summer camp himself when he was a teenager.
Many of these young people know Prime Minster Stoltenberg personally, and all of them heard him when he said, "The answer to violence is even more democracy, even more humanity." They will grow up to ensure that the legacy of these attacks runs counter to their purpose.
REAL LIFE. REAL NEWS. REAL VOICES.
Help us tell more of the stories that matter from voices that too often remain unheard.