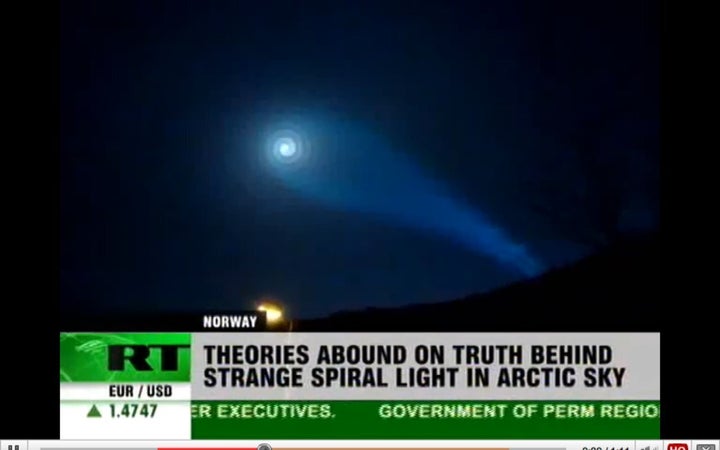 The Norway Spiral, a strange light that appeared in the sky across Norway last night, has Norwegian residents and international spectators baffled as videos of the incident hit YouTube.
The light was spotted one day before President Barack Obama was scheduled to give an acceptance speech in Oslo, Norway for his Nobel Peace Prize.
Speculation is rampant on what the light actually was; "anything from a Russian rocket to a meteor or shock wave" has been mentioned, per the Mail Online.
WATCH THE NORWAY SPIRAL HERE:
Popular in the Community