Norwegian architects Snøhetta have become world known, not only for their amazing buildings, but also for a new social democratic approach to architecture. With a philosophy deeply rooted in the values of the Nordic welfare state they integrate values such as transparency, openness, access and sustainability into the very fabric of their work. Architecture not only becomes part of the dialog between different cultures, but an instrument in the struggle for democracy and human rights on a global scale.
Watch this interview with founder of Snøhetta Kjetil Trædal Thorsen, on what social democratic architecture means and how it influenced his recent work on the National September 11 Memorial Museum Pavilion.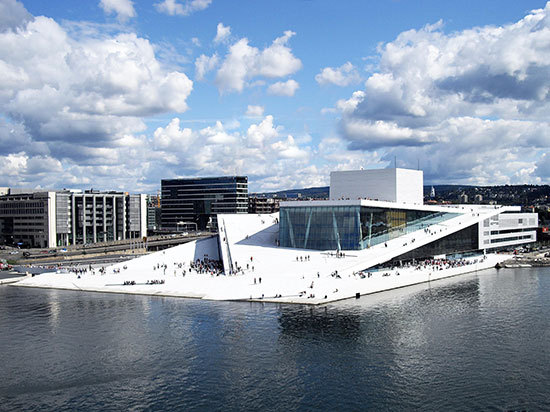 Norwegian National Opera and Ballet, designed by Snøhetta.
Popular in the Community