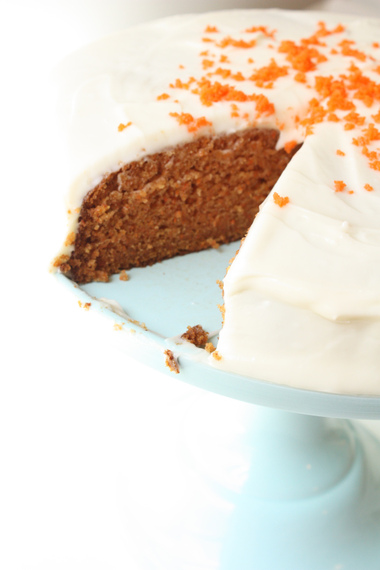 The Norwegian version of Carrot Cake is so easy to make and full of flavor! I think it's also one of the healthiest cakes you can bake because the main ingredient is carrot!
Don't get me wrong, I love a good frosted cake, but sometimes there is just too much frosting. I love a cake where the actual cake tastes really good as well and not only serves as a vessel for the frosting. Am I the only one? Carrot cake is moist, delicious and just gets better and better!
4 Eggs
1 Cup/2.5 dl Sugar
1.5 Cups/3.5 dl Flour
3 tsp Cinnamon
2 tsp Baking Soda
1⁄2 tsp Salt
1 tsp Vanilla Sugar or Vanilla Extract
3/4 of 1/2 a Cup/1 dl Olive Oil
2 Cups /4 dl of packed ground carrots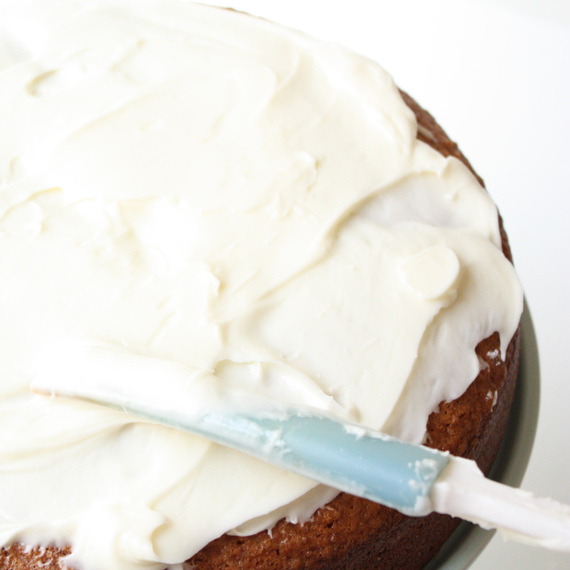 Frosting:
1 pack of Philadelphia Cream Cheese
1 Cup of Powdered Sugar
1 tsp of Vanilla Sugar or Extract
Add the eggs and sugar together first and whisk for about 10 minutes on high speed. Then add all the dry ingredients together in a separate bowl. Grate the carrots and add them to your dry ingredients along with the oil. Pour the dough into a round pan and bake in the oven on 350 degrees (180-190 Celsius) for 45 minutes. Once it's done, let it cool for about 10-15 minutes before you remove the side panel of the springform.
Want to see more of my Norwegian Recipes? Visit my blog here!