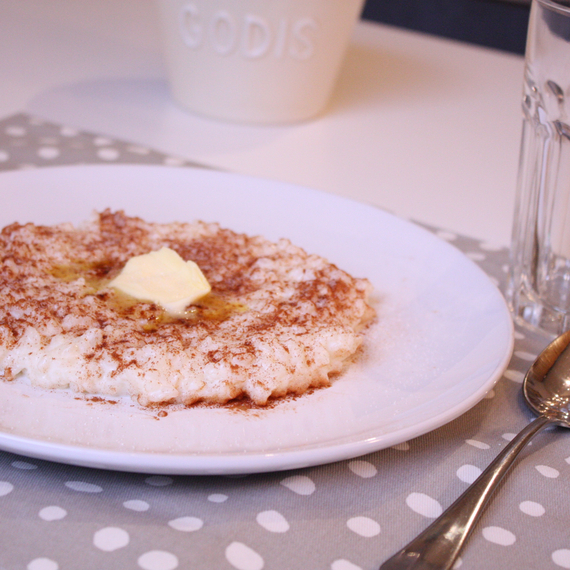 Norwegian Rice Porridge or Risegrynsgrot as it's called in Norwegian has been one of my favorite comfort foods for such a long time! It's warm, sweet and delicious!
We used to make it for lunch on Saturdays as a special treat, both at home and at my grandma's house. Sometimes she would lure in a pealed almond and the person that found the almond while eating the porridge, would win a special treat! I don't really know where this tradition comes from, but I just know it's really fun! Even now that I am an adult, me and my brothers always get all riled up about who is going to find the hidden almond! Silly, I know.
I am starting to build a pretty good collection of Norwegian Recipes on my blog if you're interested in a few other gems.
On to the sweet rice porridge recipe:
Ingredients:
2 dl or 3/4 cup of Sushi Rice
4 dl or 1 and 3/4 cups of water
1 liter or 4 cups of Whole Milk
1 tsp of Vanilla Extract
Sugar, Cinnamon and Butter on top
Set the oven to 325-350 degrees (150 Celsius). Mix water and rice and bring it to a boil. Once the water is almost gone, add the milk and vanilla extract. Bring everything to a boil and stir a lot so the milk does not burn. Add a lid and put the entire pan in the oven for 45 minutes. Once it's done, add cinnamon, sugar and a dash butter on top! Enjoy! :)
For full instructions, and more pictures visit my blog here.