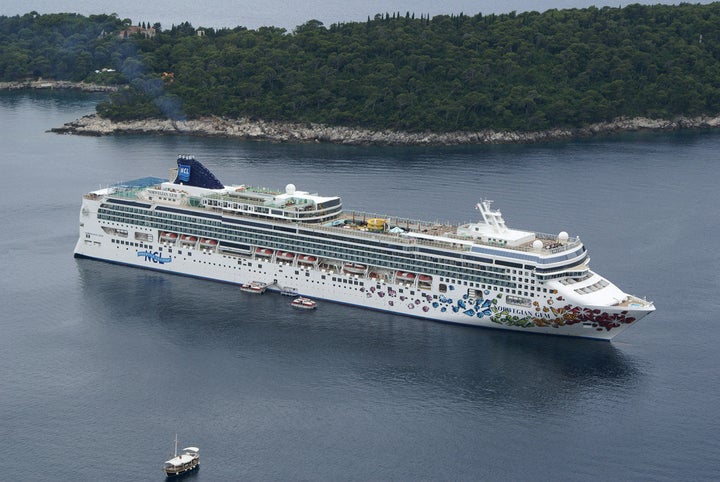 If you saw the movie Perfect Storm, you can imagine how tough it was to pull this off.
Norwegian Cruise Line's Norwegian Gem responded to a call from the US Coast Guard who had received a distress notification from Sanctuary, a 39-foot sailboat, stating that they had large breaking waves over the bow, had lost power and a life raft and were taking on water. Sanctuary was located approximately 350 nautical miles from New York in the North Atlantic Ocean, two hours away from the Norwegian Gem, the closest vessel in the area. The Norwegian Gem's Captain Hakan Svedung immediately diverted course to rescue the four men and one woman aboard.
Upon reaching the Sanctuary, Norwegian Gem encountered extreme weather conditions with wind force up to 40 knots and large swells, making it challenging to launch the ship's rescue boat. Once in the water, the rescue boat made contact with the sailboat and quickly transferred the five occupants.
At approximately 2 pm, the sailboat passengers and rescue team were all safely aboard Norwegian Gem. The ship, which was returning from Bermuda, continued on its route back to New York and arrived Sunday morning, October 30, just a few minutes later than the scheduled arrival. The five Sanctuary passengers will be disembarked in New York.
"This rescue operation was conducted under extremely difficult circumstances," said Captain Svedung. "I am proud of our crew who braved their lives to rescue the five people in distress."
Popular in the Community